Advertisement

The Times Higher Education (THE) 2018 World Reputation Rankings are out for another year with Singapore the only Asean member represented in the global top 100.
Snatching position 24 is the National University of Singapore (NUS) which rose three positions from last year. Meanwhile Nanyang Technological University (NTU) jumped from the 81-90 band in 2017 to the 51-60 bracket in the 2018 university reputation rankings, reflecting its seven successive years of improvement in the World University Rankings.
Home to more than 30,000 students from across the globe, NUS is highly regarded for its advanced scientific research, with 'hydrogel', a zinc oxide compound that has been found to be an effective dehumidifier in a gel-like state, recently capturing attention.
Constantly nipping at the heals of its older sibling, NTU is also garnering an international reputation for research, recently announcing the development of a device capable of reducing noise by up to 50 per cent.
Local reputations fall flat on global stage
In the world of academia reputation is everything. It drives enrollments, while the reputation of individual institutions still often carries (especially in Asean) not inconsiderable weight during job selection and career progression.
If the THE 2018 World Reputation Rankings show anything it is that Asia's — and Asean's — leading universities lack the global standing that is enjoyed by many of their peers in the UK and the US.
Confirming this, Phil Baty, THE editorial director, said "Singapore is the success story for Asia in the 2018 THE World Reputation Rankings. A half of China's six representatives and four of Japan's five institutions dropped places, whereas the two Singapore universities moved upwards."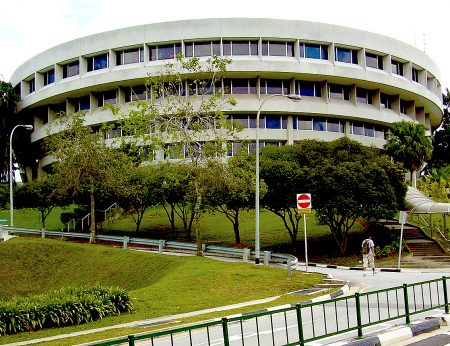 According to Mr Baty this highlights the lack the global standing many Asian universities have outside of their home country, with strong local reputations being diluted outside of national borders.
While Asean (and Asian) universities draw the majority of their votes from academics based within their own country, Mr Baty says that North American universities on average receive just under half their votes from within their national borders. European universities generally receive the vast majority of votes from outside of their homeland.
"An analysis of individual institutions in this year's table reveals that even the most well-regarded Asian universities do not have high levels of prestige outside the continent", he added.
This is hardly surprising says Simon Marginson, director of the University College London (UCL) Centre for Global Higher Education.
"The top research universities in the US and the UK earned their reputations over the whole 20th century and beyond and have not slipped in standard, whereas universities in South Korea and Singapore only really showed themselves as strong in the 1990s. China's rise is essentially post-2000."
Complied annually from a globally representative survey of more than 10,000 senior academics, the THE World Reputation Rankings are the world's largest invitation-only academic opinion survey.
The results of the 2018 World Reputation Rankings are based on 10,162 responses received from academics in 138 countries.
Conducted between January 2018 and March 2018, the survey targets experienced and published scholars who offer their views on excellence in research and teaching within their disciplines and at institutions with which they are familiar.
Administered on behalf of THE by Elsevier, one of the world's major providers of scientific, technical, and medical information, the THE World Reputation Rankings highlights the top 100 most powerful global university 'brands' from 21 countries
In the 2018 rankings only 23 institutions from  Asia-Pacific countries (APAC) are represented, with the majority from China and Japan.
Related:
Singapore Universities Unchallenged For Asean Education Hub Title (AEC News Today) 
Children's Education: Singaporeans Biggest Spenders, But More Indonesians Paying (AEC News Today) 
University Rankings: Malaysia Emerges as Higher Education Hub – Singapore's Nanyang Dethrones NUS (AEC News Today) 
The following two tabs change content below.

Leakhena Khat
Leakhena is a junior journalist at AEC News Today who is also currently studying International Relations, which she finds adds perspective to her work reporting on the Asean Community.
"I love what I am doing so much as it gives me a lot of great experience and provides challenges to my mind.

Latest posts by Leakhena Khat (see all)