Advertisement

Unlike Europe, North America and recently Brazil, Mexico, and India, Southeast Asia does not seem to have been hit as hard by the COVID-19 pandemic in terms of total deaths and confirmed cases.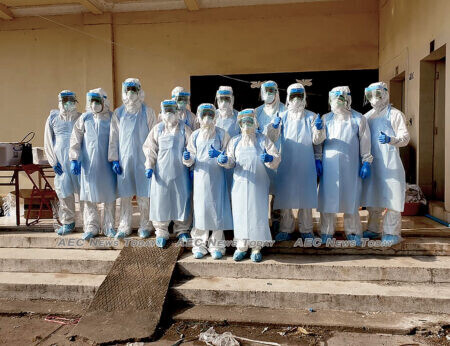 Indonesia, the Philippines, and Malaysia are the worst affected countries in the region, while Vietnam, Cambodia and previously Singapore, have managed to contain the spread of COVID-19​​​​​.  ​​​
Cambodia is a successful case in point. There is speculation that the country is either underreporting cases or lacking the capacity to detect the virus. But despite its initial downplaying of the pandemic, Cambodia's response has been quite effective.
As of early June Cambodia had a total of 126 confirmed cases, with 124 recovered patients. Today, June 28, Cambodia has 10 active cases — all detected amongst returnees on arrival — and has reported no deaths.
Grass roots response
The reasons behind Cambodia's successful handling of COVID-19, despite the country's weak healthcare system, lie in its initial response strategy.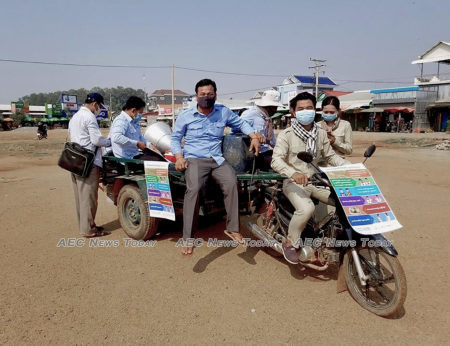 This involved testing and aggressive contact tracing, temporary suspension of foreign visas, domestic travel restrictions, extensive screening at border entry points, quarantine and home isolation, and the cancellation of Khmer New Year celebrations.
Since January more than 21,700 COVID-19 tests have been conducted. Other measures implemented to limit the spread of COVID-19 include the closure of all schools, universities and entertainment venues such as casinos, cinemas, bars and clubs.
The Ministry of Health (MoH) also provided clear and accurate information about the status of the virus during regular media briefings. (Ed: AEC News Today has not been invited to any MoH media briefings, not have any of our questions been responded to)
Centralised media control
The government's crackdown on fake news related to COVID-19 may also have contributed to its relative success in containing the virus.
Centralised media control makes it easier for the government to provide the public with advice on preventive measures such as frequent hand washing, social distancing, and mask-wearing. Still, the ongoing crackdown and arbitrary arrest of government critics is part of Cambodia's politics of survival, which is a threat to its ersatz democracy.
One measure to fight COVID-19 that has drawn criticism from observers and human rights groups was the passage of the Law on National Administration in the State of Emergency in April.
If invoked, the law grants the Cambodian government sweeping powers to restrict civil rights and liberties in times of national emergencies such as foreign invasion, public health crises, severe chaos to national security and social order, and severe disasters. This 'state of emergency' law will no doubt have significant political ramifications.
In claiming Cambodia's COVID-19 victories, it would be naive not to acknowledge the support from the World Bank's (WB) US$20 million credit, donations of US$23 million from civil servants and local donors, evidence-based advice and coordination from the World Health Organization (WHO), and medical supplies and funds from China, Japan, the United States and other development partners.
Grave economic concerns
Despite Cambodia's success on the COVID-19 containment front, the economic outlook is of great concern.
The pandemic has severely impacted the major contributors to Cambodia's GDP growth — the construction, tourism and garment industries.
Cambodia has experienced a staggering decline in tourist numbers, with a 90 per cent drop in air passenger volume in April and a 99.5 per cent decline in monthly revenue from ticket sales to the famed Angkor Wat.
The supply chain disruption in China and the cancellation of orders from the European Union (EU) and the United States — Cambodia's main export markets — have seriously impacted Cambodia's garment industry.
At least 180 domestic factories have suspended operations, resulting in temporary work suspensions of over 150,000 workers. This situation could worsen as more factories are at risk of closure.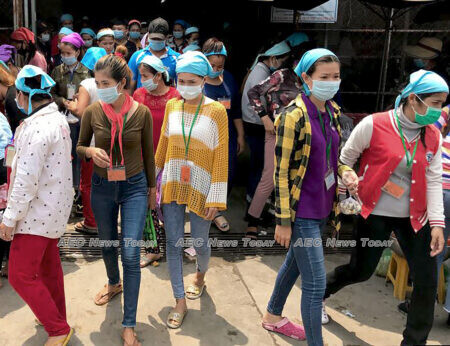 Cambodia's GDP growth is projected to drop from 7.1 per cent in 2019 to 2.5 per cent in 2020. In the worst-case scenario, GDP growth could register a negative growth rate, potentially falling between -1 and -2.9 per cent.
Meanwhile, the government announced that it has reserved a US$800 million–$2 billion stimulus package to respond to the impact of COVID-19, depending on how long the pandemic will last.
A subsidy of 20 per cent of Cambodia's minimum wage will be paid monthly to laid-off workers in the hospitality industry. Garment workers who lose their jobs will receive a monthly payment of US$70 (about 37 per cent of their monthly minimum wage of US$190).
The question now is how these workers will survive on a monthly benefit of US$70 or less. This is just as serious a challenge as the virus itself. This is not to mention the livelihoods of many teachers and staff working in private schools and universities who have lost their jobs while schools remain closed until December.
As the pandemic is far from over and global uncertainty surrounding the virus remains high, Cambodia's COVID-19 success story may be short-lived as the nation grapples with the economic fallout.
This article was written by Kimkong Heng, a PhD candidate at the University of Queensland and a research fellow at the Cambodian Institute for Cooperation and Peace (CICP). It first appeared on East Asia Forum under a Creative Commons License and is reproduced here with its permission.
Feature Photo VOA Cambodia
Related:
The following two tabs change content below.

East Asia Forum is a platform for analysis and research on politics, economics, business, law, security, international relations and society relevant to public policy, centred on the Asia Pacific region.
It consists of an online publication and a quarterly magazine, East Asia Forum Quarterly, which aim to provide clear and original analysis from the leading minds in the region and beyond.

Latest posts by East Asia Forum (see all)