Advertisement

Chinese President Xi Jinping's state visit to the Philippines in November 2018 was the first by a top Chinese leader in more than a decade, marking the culmination of an ongoing rapprochement between the two countries.
Despite high expectations Xi's visit failed to achieve any major breakthroughs. There was neither a firm resource-sharing agreement for the South China Sea, nor a major announcement on the backlog of big-ticket Chinese infrastructure investment promises.
With little to show for his China-courting gambit Philippine President Rodrigo Duterte has come under growing pressure to re-examine his foreign policy calculus — especially ahead of crucial midterm elections in 2019 that will serve as a referendum on his presidency.
In a region growing sceptical of Beijing's overtures, the Philippines has emerged as an outlier — an island of rare optimism over its burgeoning bilateral relations with China.
Toeing the Beijing line on South China Sea
Since coming to power in 2016 Duterte has effectively toed the Chinese line on the South China Sea.
He refuses to raise the Philippines' landmark South China Sea arbitration ruling in talks with Beijing, has described the situation in the disputed waters as generally 'stable' and Asean–China relations as 'excellent', and rarely criticises Beijing's relentless militarisation of claimed islands.
Operationally, Duterte has blocked US warships en route for freedom of navigation operations in the South China Sea from using Philippine ports. He has also rejected US requests to preposition equipment and develop critical bases close to the disputed waters under the Enhanced Defense Cooperation Agreement (EDCA).
During Xi's visit both sides agreed to elevate their relations to a strategic partnership. Xi announced an agreement to 'chart a clear course for China–Philippines relations' and made it clear that China 'will continue to do its modest best to help and support the Philippines'.
Yet of the 29 deals signed between the two countries, there was little indication that China will expedite its multi-billion dollar pledges of infrastructure investment in the Philippines. Almost all the signed deals were vague, non-binding agreements on pre-identified projects.
Among the 10 proposed big-ticket Chinese infrastructure projects, so far only one (the Chico River Pump Irrigation Project, worth around US$60 million) has passed the preliminary stages of implementation.
Frustration with China building
Frustration with China seems to be building, with outspoken former Philippine Budget Secretary and recently appointed head of the Philippines central bank, Benjamin Diokno, openly lamenting the need for Xi to 'put pressure on the speed of implementation of all these projects'.
Similarly, months after Duterte suggested 'co-ownership' of resources in disputed areas of the South China Sea, the two sides have failed to secure even the framework for an agreement on joint exploration of potential energy resources. They have only signed a memorandum of understanding on oil and gas development, with no specifications on where the potential projects will be.
The deadlock in negotiations is likely due to mounting domestic opposition, including from within the Philippine government bureaucracy, to any controversial and potentially illegal resource-sharing agreement with China.
No less than Foreign Secretary Teddy Locsin announced his pushback against 'forces [within the government] saying we should come to an understanding' with China.
The Armed Forces of the Philippines (AFP), which remains heavily sceptical of China's intentions, reportedly also rejected a Chinese proposal for a Maritime and Air Liaison Mechanism in areas of overlapping claims in the South China Sea. For the military, any such agreement would indirectly legitimise China's claims in the Philippine-claimed Spratly chain of islands.
China: the Philippines' biggest threat since WWII
Shortly after Xi's departure key statesmen aired their explicit opposition to any major compromise with China. Supreme Court Justice Antonio Carpio, the acting chief justice at the time, warned that any joint exploration or joint development deal with China in areas of overlapping claims would be unconstitutional. He went so far as to call China's creeping maritime expansion the 'gravest external threat' to the Philippines since World War II (WWII).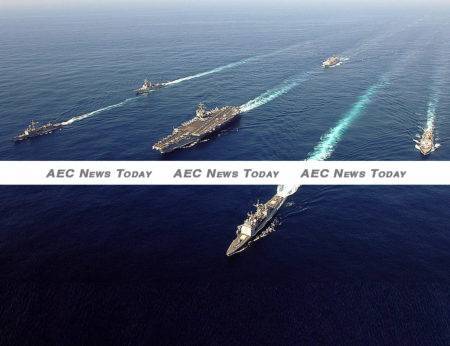 Prominent politicians are also being more openly critical of closer ties with China ahead of the midterm elections. The latest surveys suggest that the vast majority of Filipinos are sceptical of China and would prefer that Duterte take a tougher stance in the South China Sea disputes.
The Senate is conducting several investigations into the reported influx of illegal Chinese workers, the proliferation of Chinese-run online casinos and the potential entry of a state-run Chinese enterprise into the Philippines' telecommunications market.
Prominent legislators such as Senator Grace Poe have openly raised national security concerns over a deluge of Chinese technology, capital and workers.
Far from falling into China's orbit of influence, the Philippines remains in the midst of an intense internal debate over the future of its bilateral relations with Beijing. Crucially, there is deep opposition to any major compromise with Beijing in the South China Sea, as well as uncertainty about large-scale Chinese investments.
Instead of solidifying bilateral ties, Xi's visit seems to have only exposed internal fault lines and widespread scepticism in the Philippines over Duterte's strategic flirtation with Beijing.
This article was written by Richard Javad Heydarian, author of Asia's New Battlefield: The US, China, and the Struggle for Western Pacific. It appeared on East Asia Forum under a Creative Commons License and is reproduced here with its permission.
Feature photo King Rodriguez/PPD
Related:
The following two tabs change content below.

East Asia Forum is a platform for analysis and research on politics, economics, business, law, security, international relations and society relevant to public policy, centred on the Asia Pacific region.
It consists of an online publication and a quarterly magazine, East Asia Forum Quarterly, which aim to provide clear and original analysis from the leading minds in the region and beyond.

Latest posts by East Asia Forum (see all)