Advertisement

Innovate or die is an often heard catchphrase as government and commerce strive to stay ahead of rivals to deliver products and services that boost the bottom line or increase approval ratings. According to Reuters only two Asean universities have the qualities necessary to foster innovation… both located in Singapore.
Aimed at identifying universities that produce original research, create useful technology, and stimulate the global economy, the Reuters 2018 Most Innovative Universities in the Asia Pacific list uses a combination of academic papers and patent filing to compile what it says is a list of the Asia-Pacific regions 75 most innovative universities.
While the National University of Singapore (NUS) increased its position one notch to rank number ten in this year's list its younger sibling, Nanyang Technological University (NTU) dropped one spot from last year to rank 26th this year.
At the top of the list is the Korea Advanced Institute of Science and Technology (KAIST), South Korea's oldest research-oriented science and engineering university, that has held the top spot for the past three consecutive years. Moving up one rank from 2017 to fill the second position is Japan's University of Tokyo, with Korea's POSTECH filling the third top spot.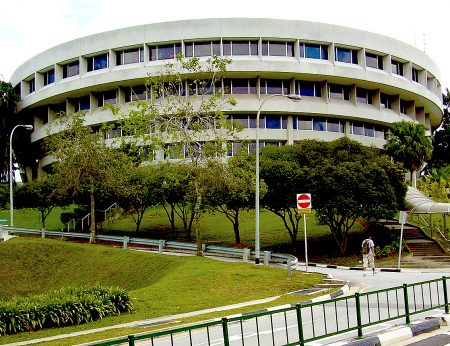 According to Reuters the list attempts to identify and rank the educational institutions doing the most to advance science, invent new technologies and power new markets and industries, and draws on data compiled by Clarivate Analytics and several of its research platforms.
Each university is evaluated using a number of indicators related to published scholarly articles between 2011 and 2016, in addition to patent fillings and citations.
For the 2018 Most Innovative Universities in the Asia Pacific list some 150 universities were drawn from a global list of 600. Universities that hadn't filed at least 50 patents over the period were removed from the list before ten other factors such as patent volume, patent success, and patent citation, were applied.
This year's Reuters 2018 Most Innovative Universities in the Asia Pacific list saw three new institutions from China boosting the number of universities from their to 27. Second with the most number of 'innovative universities in the Asia-Pacific region is South Korea with 20 entries, marginally ahead of Japan with 19.
Feature photo National University of Singapore 
Related:
Asia Pacific's Most Innovative Universities – 2018 (Reuters)
KAIST, University of Tokyo and POSTECH top the annual Reuters ranking of Asia Pacific's Most Innovative Universities for 2018 (PR Newswire)
Asia Pacific's most innovative universities in 2018 (The Jakarta Post)
University Malaya Tops Asean Emerging Economies University List (AEC News Today)
The following two tabs change content below.

Leakhena Khat
Leakhena is a junior journalist at AEC News Today who is also currently studying International Relations, which she finds adds perspective to her work reporting on the Asean Community.
"I love what I am doing so much as it gives me a lot of great experience and provides challenges to my mind.

Latest posts by Leakhena Khat (see all)