Advertisement

The Special Asean Summit (SAS) on April 14 emphasised the need for a collective response to COVID-19 that involves keeping the regional bloc's markets open to trade.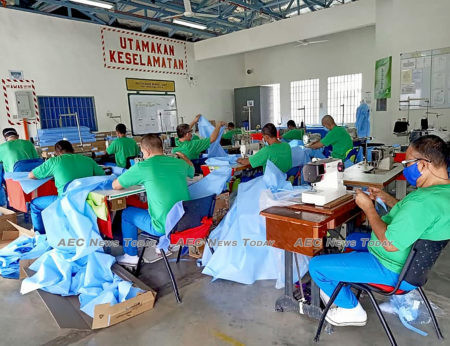 As Asean member states deploy all possible instruments to combat the pandemic, trade can serve as a powerful, low-cost tool to improve access to the personal protective equipment (PPE) needed by healthcare workers — gloves, hair covers, face masks, goggles, and gowns.
Healthcare systems in some countries are being overwhelmed by patients seeking testing and care, which has increased demand for PPE.
In Malaysia hospitals usage of PPE during the COVID-19 period has more than doubled the amount used in the pre-COVID-19 period.
The overwhelming demand for PPE by healthcare workers and the rise of bulk buying by the public has also led to price exploitation by sellers.
Despite price control measures in Thailand, the price of face masks sold on Facebook was about five times higher than the limit set by the Thai government.
PPE shortage
On the supply side, some member states that can produce PPE still face shortages, as COVID-19 containment measures prevent workers from producing these products.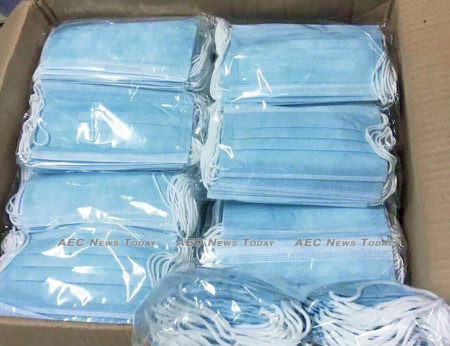 Some exporters to member states have also limited their PPE exports. On March 12, Germany — one of the top five global exporters of PPE products — imposed an export licensing requirement on certain PPE products, although it relaxed its export curb to a certain degree since March 20. On March 17, the Indonesian government also imposed an export curb on PPE products, which will last until June 30.
The shortage of PPE supplies saw some Asean member states seek assistance from international organisations and other countries.
The World Health Organization (WHO) provided PPE supplies to Cambodia, Laos, Myanmar and the Philippines, while China, the United States, and Vietnam have donated PPE supplies to Lao PDR.
In the pre-COVID-19 period member states not only produced PPE products to trade regionally, but also exported them to the rest of the world.
UN trade data for 2018 reveals that at least one member state was listed in the top five global exporters of each type of PPE. This includes Malaysia and Thailand for gloves, and Vietnam for gowns, hair covers, masks, and gloves.
The total value of global PPE exports was US$47.5 billion in 2018, the majority from gloves, masks and gowns. However, not every member state produces all of the PPE products needed by their healthcare workers.
Asean trade data for 2018 shows that Thailand and Vietnam were net importers of masks, while Cambodia and Indonesia were net importers of both goggles and masks.
High tariffs hindering PPE supplies
Specialisation in producing particular PPE products means that an individual member state cannot necessarily produce all needed PPE products by itself. The ability to source PPE from within and outside the region is critical. But the importation of PPE into Asean has been constrained by tariffs and non-tariff measures (NTMs).
The Asean Tariff Finder database reveals that most member states impose relatively high most-favoured-nations (MFN) tariffs on imported surgical masks from countries which do not have a free trade agreement with Asean.
The MFN tariff rate on surgical masks, for example, is 10 per cent in Indonesia, Laos and Thailand, 15 per cent in Myanmar and the Philippines, and 20 per cent in Malaysia.
Another type of import barrier is the presence of NTMs.
The UNCTAD NTM database reveals that member states impose these measures on imported gas masks, ranging from three measures in Cambodia to 16 measures in Malaysia.
These measures include technical barriers, price control measures, and quantity control measures.
The price and quantity control of imported PPE products translates into higher prices, which increases public expenditure on healthcare interventions.
Remove tariffs and streamline NTMs
Any policy to improve the effectiveness of public health interventions to tackle COVID-19 and to mitigate price exploitation by sellers should aim at stimulating local production and facilitating trade of PPE products.
Export restrictions can jeopardise cooperation among member state governments, erode trust and result in retaliation, resulting in the loss of future export sales, which discourages local firms from ramping up production and investing in new capacity.
In addition to promoting domestic production and exports, member states should also facilitate the importation of PPE products by streamlining NTMs and eliminating tariffs on PPE imports from non-member states, lowering the costs of imports from Asean's trading partners.
Working together, member state governments could quickly and cheaply implement trade reforms to sweep away tariff and non-tariff barriers which impede trade flows of PPE products reaching member states where they are desperately needed.
This is not a call for regional negotiations. Governments can act unilaterally, bilaterally, or in groups, with some member states joining later as momentum builds. Trade reform requires bottom-up as well as top-down initiative if Asean is to respond to the COVID-19 outbreak in a timely manner.
This article was written by Sithanonxay Suvannaphakdy, lead researcher (Economic Affairs) at the Asean Studies Centre of the ISEAS–Yusof Ishak Institute, Singapore. It first appeared on East Asia Forum under a Creative Commons License and is reproduced here with its permission.           
Feature Photo Vietnam News Agency
Related: 
  COVID-19: Who supplies protective equipment in ASEAN? (The Jakarta Post)   
Malaysia shares experience with Asean members (The Star) 
Global Personal Protective Equipment (PPE) Market 2020 – Honeywell, 3M, DuPont, Drager, Msa Safety (Bandera County Courier) 
The following two tabs change content below.

East Asia Forum is a platform for analysis and research on politics, economics, business, law, security, international relations and society relevant to public policy, centred on the Asia Pacific region.
It consists of an online publication and a quarterly magazine, East Asia Forum Quarterly, which aim to provide clear and original analysis from the leading minds in the region and beyond.

Latest posts by East Asia Forum (see all)