Advertisement

Al Jazeera English 101 East has taken an up close and not so flattering look at the 'Chinafication' of the Cambodian coastal city of Sihanoukville and the gambling-fuelled construction bonanza helping drive Cambodia's robust economic growth.
The breakneck Chinese-funded construction frenzy attempting to transform the former tranquil and pristine fishing-village-cum-tourist-resort into the next Macau is turning Sihanoukville into a large filthy slum in the process.
In the above 26-minute long documentary by Adrian Brown and David Boyle, viewers can't help but notice the dilapidated condition of Sihanoukville's roads and infrastructure; awash with trash, mounds of building rubble, and overflowing murky water and mud.
While those Khmer who owned land titles are reported to have done quite well financially, by local standards, many have subsequently found that what at first sounded like a huge sum of money has been rapidly consumed finding an alternate home, leading to increased anti-Chinese sentiment.
For others the rapid development and influx of (mostly Chinese) people has been a double-edged sword. According to the Cambodia National Police (CNP) there are some 250,000 Chinese nationals living and working in Cambodia, with the majority in Sihanoukville.
Tuk tuk driver Rith Chenda reports that while he makes more money now than he ever did before, he says he can no longer afford to rent a room, sleeping in his tuk-tuk instead. "If we rent a room it can be from $200 to $300 per month", he says… about the same as his total monthly income.
Casinos, casinos, and more casinos
Casting his eye over the rapidly transforming city, Mr Rith says everything is changing too fast and soon Chinese will outnumber Cambodians. "Everywhere you look there are casinos".
The Chinese investment tsunami that flowed through Sihanoukville's real estate sector has seen the demise of the quaint seaside bungalows, low-cost resorts, and family-run Khmer restaurants that the city and surrounding areas were well-known for, with casinos where the dollars have been in free-fall.
Unofficial figures put the number of casinos — legal and illegal — already operating in Sihanoukville at over 100; Macau has just 41 licenced casinos.
While more than 1,000 Khmer are employed by the casinos, labourers on the building sites where they are built almost entirely hail from mainland China, the Cambodian government refusing requests earlier in the year to add it to the list of occupations reserved for Khmer.
The free-flowing dollars and rapid increase in the resident and transient Chinese population has brought with it a free flow of crime, with cases of abduction, torture, and murder, all linked to the influx of Chinese labour… and gamblers.
Preap Kol, executive director of Transparency International Cambodia (TI-C) tells 101 East that Cambodia is a popular destination for money launderers due to legal loopholes and weak law enforcement.
Chinese corruption fears
Chinese investors are the largest by nationality in Cambodia, he says, adding "Chinese investors is (sic) also known to be exporting corruption to the world".
Referring to several seizures of large amounts of undeclared cash by Cambodia customs officers from Chinese nationals at Sihanoukville airport, Mr Preap speculates on how much money could be coming in through the city's sea port.
The potential for corruption and the exerting of external pressure has seen the Cambodia government establish a committee to prevent the two sides interacting. Leaving no question as to the government's stance, Council of Ministers spokesman, Siphan Phay, replies with an unequivocal "no", when asked if some past interactions have been appropriate.
Chinese businessman Wang Zhi Lang, whose business is talking-up the potential of Sihanoukville to groups of Chinese investors, says Sihanoukville is "positioning to be the Las Vegas of the East. There are many who get rich overnight, so that attracts many Chinese investors here".
Acknowledging the increased level of Chinese crime, Mr Zhi Lang tells Al Jazeera that the Sihanoukville and Chinese authorities now have an arrangement in place to return criminal gangs caught operating in Cambodia to China. This has seen more than a handful of charter flights of detainees returned home for criminal prosecution.
Gambling-fuelled boom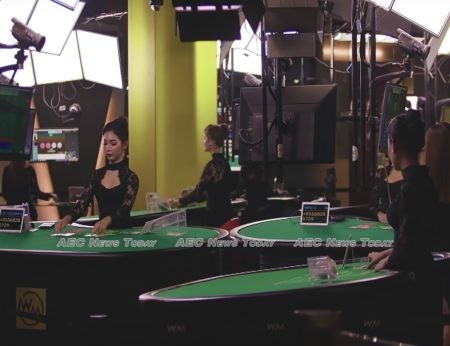 While the city is in disarray now, he says in two or three years time when the roads are built and the construction has stopped it will look "very beautiful".
While the bricks and mortar casinos more than adequately highlight the gambling-fuelled boom, it is only a part of the story. The real milch cow for Chinese casino developers and the criminal elements that inevitably hang off it has been online gambling.
While Khmer, for who gambling is banned can easily be prevented from entering bricks and mortar casinos, high-speed internet connections allow Chinese, for who gambling is banned in China, to easily by-pass the law and get their fix in Cambodia.
Granted a rare look inside Sihanoukville's WM Casino, Al Jazeera shows viewers row after row of gleaming gambling tables and smartly dressed croupiers, but no physical customers. Strategically placed cameras record every action of the croupiers. Cambodia country code telephone numbers are displayed on the tables.
No one is getting scammed
Canadian gaming consultant Marc McLay, known as 'Jonny Ferrari', gives 101 East an insiders look at how online gambling works. Having introduced the capability to more than several Sihanoukville establishments, Mr Ferrari is under no illusions as to who the systems are targeted to, but stresses that "no one is getting scammed. Everyone is getting a fair product."
That "fair product" though is not without problems. Lured by salaries of between $300-$400 a month, Maggie Eno, a British coordinator of child protection NGO, M'lop Tapang, tells 101 East that it is common for casinos to recruit underage workers, with some dropping out of school to pursue the lucrative salary.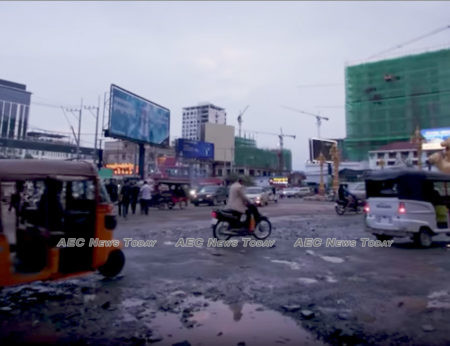 101 East also examines the safety of the structuctures being thrown up at breakneck speed, shining a spotlight on compliance and regulatory enforcement.
In June an under-construction building in Sihanoukville collapsed killing 28. Subsequent to the collapse an investigation has found 48 buildings posing such a safety threat that they require demolition, while 70 more were waiting inspection.
As previous AEC News Today reports have shown, out of site is also out of mind, with local officials appearing to pay little head to commands issued from Phnom Penh.
Taken by Mother Nature environmental activists to Koh Rong Somlem, the report is told that the developers of the shuttered, previously raw-sewage spewing casino have been granted a licence to build a new casino immediately behind the existing one.
Hun Sen brings the hammer down on online gambling
The future of Sihanoukville's gambling-fuelled boom, however, looks uncertain. In August Cambodia Prime Minister Hun Sen ordered an end to the issuance of new licenses for online gambling and the renewing of current licenses, all of which are due to expire on December 31.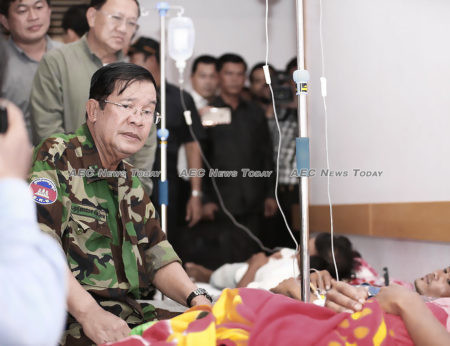 On Saturday (Dec 28) he repeated the call, saying the failure to shut-down arcade and online gambling will see the country's national security put at risk from money launderers and mafia.
"Cambodia no longer allows online gambling to be present", he said.
In the immediate wake of Prime Minister Hun's announcement in August Radio Free Asia (RFA) reported that at least 6,000 Chinese nationals left Sihanoukville every day in the first two weeks after the ban was announced.
With more than 90 per cent of businesses in Sihanoukville being Chinese-owned, the crackdown on criminal gangs, and an end to online gambling might enable authorities to regain some control and order, if they have the will. Then again, it might not.
Describing Sihanoukville as "the wild west", Mr McLay says that while "there are perhaps some regulations, they're not being enforced. Money talks, that's all it is", he says.
Given the local administration's inability to control everything from the distance properties are constructed from the beach, to where waste construction debris is dumped, let alone the safety of visitors and workers, Mr McLay may have a very good point.
Feature video Al Jazeera English 
John Le Fevre in Bangkok contributed to this story 
Related:
China crime plaguing Cambodia? (The Asean Post)
Casino investment boosts Kingdom's construction sector (The Phnom Penh Post)
Cambodian Villagers Block Digging Work by Chinese Company (Radio Free Asia)
Environmentalists say Sihanoukville building collapse needs broader probe (video) (AEC News Today)
Alarming: video shows Sihanoukville's Independence Beach awash with sewage *updated (AEC News Today)
The following two tabs change content below.

Stella-maris graduated with a Bachelor of Arts, Education from Ebonyi State University, Nigeria in 2005.
Between November 2010 and February 2012 she was a staff writer at Daylight Online, Nigeria writing on health, fashion, and relationships. From 2010 – 2017 she worked as a freelance screen writer for 'Nollywood', Nigeria.
She joined AEC News Today in December 2016.

Latest posts by Stella-maris Ewudolu (see all)