Welcome to the Vietnam morning news roundup by AEC News Today, your one stop for Vietnam news on matters of governance and policies affecting Asean business communities.
Agro exports up 1.4% this year
The agriculture and rural development sector witnessed a year-on-year increase of 1.4 per cent in export value of agricultural, forestry and fishery products to US$4.3 billion in the first two months of 2017.
— Viet Nam News biz hub 
Vietnam Looks to European Free Trade Deal
The government in Vietnam faces pressure from European lawmakers to improve its human rights record.
— VOA
Furniture Exports Indonesia under Pressure, Companies Move to Vietnam
The value of export products originating from Indonesia's furniture and handicraft industry fell 16 percent year-on-year (y/y) to USD $1.6 billion in 2016 from USD $1.9 billion in the preceding year.
— Indonesia-Investments
Significance Of Emperor Akihito's Visit To Vietnam – Analysis
The geopolitical situation in the Asia-Pacific region is undergoing perceptible changes and as a result nations posited in the region are constantly reorienting their foreign policy strategies in response to the changed situation.
— Eurasia Review
Advertisement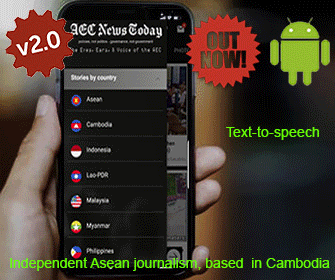 Tax mismanagement cost the State budget
The Government Inspectorate of Viet Nam has revealed that mismanagement in tax collection between 2012 and 2014 caused mounting arrears and losses of trillions of dong to the State exchequer.
— Viet Nam News biz hub 
Hà Nội to clear sidewalks of cars, beer joints
All districts and communes in the capital city of Hà Nội will start campaigns this week to control the pervasive encroachment of cafes, beer joints and cars on sidewalks, Chairman of the municipal People's Committee Nguyễn Đức Chung announced.
— Viet Nam News 
MoIT to inspect fertiliser facilities
The Ministry of Industry and Trade (MoIT) will inspect adherence to inorganic fertiliser production regulations at production and processing enterprises.
— Viet Nam News biz hub
Vietnam raises bird flu alert as China reports outbreaks
As China reported cases of bird flu infection including death and the disease is highly likely to enter Vietnam, the Ministry of Health yesterday strongly pushed up the fight against the disease.
— SGGP 
Gov't looks to boost e-commerce
Winning consumers' trust and developing a business reputation is one of the major challenges toward online business development, experts said at the Viet Nam Online Business Forum – VOBF 2017 in HCM City oon Friday.
— Viet Nam News biz hub 
Vietnam has potential of exporting agro-products to Canada: minister
Vietnam holds the potential to export numerous quality agricultural products to Canada, Canadian Minister of Agriculture and Agri-Food Lawrence Macaulay affirmed in Ho Chi Minh City on Friday.
— Tuoi Tre News
Cashless economy target too high: experts
The Prime Minister recently ratified a project to stimulate non-cash transactions in 2016-20 with a view to reducing the cash transactions rate to under 10 per cent.
— Viet Nam News 
Vietnam 'Considered and Considers Russia an Extremely Important Partner'
In an interview with Sputnik Vietnam, Trung Quang Khánh, a retired Colonel-General of the Vietnamese army, who earlier this week was awarded by President Putin, has praised Russian-Vietnamese military cooperation.
— Sputnik 
Mixed response to VCCI ranking of Gov't rules
A list of the best and worst regulations of 2016 compiled by the Việt Nam Chamber of Commerce and Industry (VCCI) has been received by concerned ministries with varying degrees of acknowledgement and skepticism.
— Viet Nam News
Japanese royalty enjoy central city attractions
Emperor Akihito and Empress Michiko concluded their first ever six-day State visit to Việt Nam yesterday after visiting several monuments restored with Japanese assistance in Huế City.
— Viet Nam News 
Lao NA Chairwoman to visit Vietnam
A high-ranking delegation from the Lao National Assembly (NA) led by its Chairwoman Pany Yathotou will pay an official visit to Vietnam from March 5-10.
— SGGP 
Public offices to work Saturdays
Starting March 10, a number of public administration offices in the capital city will work on Saturday mornings.
— Viet Nam News 
Hanoi authorities search for bootleg alcohol source
Health authorities in Hanoi have urged an investigation into a locally-brewed spirit containing high levels of methanol which have caused a rash of poisoning cases.
— Vietnam Net 
APEC aims at inclusive growth
An agreement to enhance trade linkages and foster sustainable, inclusive and innovative growth marked a positive wrap-up to the first Senior Officials' Meeting (SOM 1) and other related APEC meetings on Friday.
— Viet Nam News biz hub 
Advertisement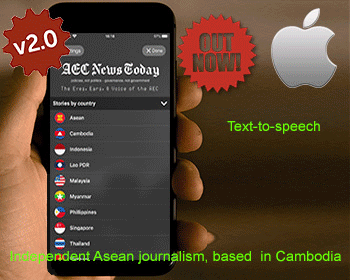 VN lacks gender equality strategy: experts
It is fairly common that women are forbidden from going near shrimp farms in several southern provinces because they are believed to bring bad luck.
— Viet Nam News 
10,000 opportunities for young job hunters in HCMC
HCMC Youth Employment Service Center on Saturday connected job seekers with 70 businesses who are in demand of recruiting 10,000 employees comprising Japanese interpreters, quality management staff, designers, accountants, storekeepers, store chiefs and export laborers to Japan.
— SGGP 
Seminar Seeks To Boost Vietnam-Russia Economic Links
The Vietnamese Businesses' Association (VBA) in Russia on Sunday hosted a seminar in Moscow to discuss ways to promote economic and trade ties between Vietnam and Russia and with the Eurasian Economic Union (EAEU), Vietnam News Agency (VNA) reported.
— Bernama 
Feature photo: Robert Pastryk
The Vietnam morning news roundup is published M-F by AEC News Today: Governance, not government; policies not politics.
The following two tabs change content below.

Leakhena Khat
Leakhena is a junior journalist at AEC News Today who is also currently studying International Relations, which she finds adds perspective to her work reporting on the Asean Community.
"I love what I am doing so much as it gives me a lot of great experience and provides challenges to my mind.

Latest posts by Leakhena Khat (see all)