Advertisement

More than a third of respondents to a poll* conducted by the Asian Development Blog, a social media communications tool of the bank of the same name, has told it to focus on infrastructure development financing in the year ahead.
Infrastructure development topped a list that included climate finance, food security, access to credit for small and medium-sized enterprises (SMEs) with 37 per cent of respondents nominated it as the top investment need for the Asia Pacific region in 2017.
Satinder Bindra, principal director of the department of external relations at the Asian Development Bank (ADB), said the results of the survey should come as no surprise. In 2010 the ADB estimated that the region needed to invest at least $800 billion a year until 2020 on infrastructure development, he said.
According to the ADB, investment in infrastructure development accounts for about 70 per cent of ADB's non-sovereign lending, compared to 65 per cent for sovereign lending.
Asia-Pacific Home to 2/3 of World's Food-Insecure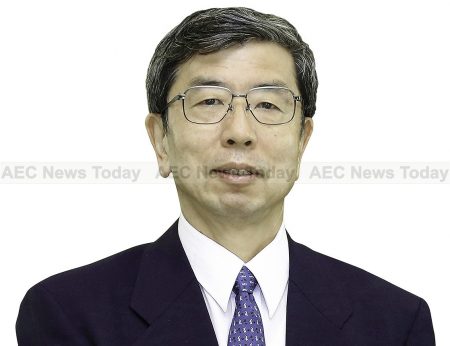 Next in the list of important areas for the bank to focus its financing on, according to poll respondents, is climate finance, which was nominated by 26 per cent; while 22 per cent told the ADB it should focus on food security.
Although food security came in third among respondents, it is an area that is causing increasing concern. Asia and the Pacific is home to about two-thirds of the world's food-insecure people with food shortages and under-nutrition affecting rural and urban poor, who spend more than half their income on food.
The ADB believes the situation is even more dire for the rapidly increasing number of poor people living in Asia's megacities, where ensuring food security will require massive investments in food distribution, storage, and access to market facilities for small farmers.
In his report on last year's survey, Mr Bindra points out that in a bid to address these issues and other pressing concerns such as climate-related risks to food security, the ADB in 2015 shifted its strategic focus on food security from exclusively supporting agriculture projects to multi-sector engagement in order to clampdown on food insecurity, particularly among the poor and the downtrodden.
For 15 per cent of respondents to the poll the difficulties SMEs throughout the Asia-Pacific region have in accessing credit was the top issue.
Representing almost 90 per cent of all businesses and employing the majority of the regions workforce, Mr Bindra said Asian SMEs face major challenges in finding affordable financing. High rejection rates compared to larger firms force many of the region's small businesses to rely on costly and inefficient informal credit.
Noting that scaling up financial technology or 'fintech' was one method available to SMEs in increasing borrowing from both bank and non-bank financial institutions, he added that awareness of how fintech can provide access to credit remains low among small business owners.
A Record Year for ADB Lending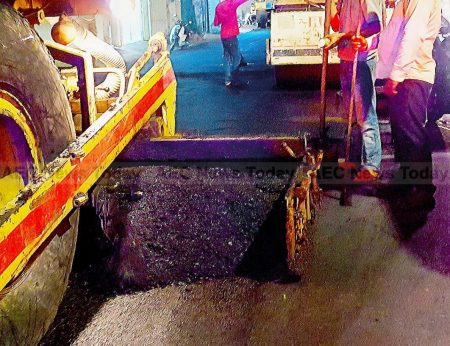 Preliminary figures released by the Bank show that in 2016 ADB lending reached an all-time high of $31.5 billion, a 17 per cent increase on the $26.9 billion it loaned in 2015. Of this:
Approvals of loans and grants for sovereign (government) and nonsovereign (primarily the private sector) operations by ADB itself reached a record $17.5 billion — a 9 per cent increase from $16.0 billion in 2015.
Non-concessional loans from ADB's Ordinary Capital Resources (OCR) amounted to $14.4 billion.
Concessional loans and grants from the Asian Development Fund (ADF) reached $3.1 billion, with $2.6 billion going to loans and $518 million to grants.
Technical assistance increased by around 20 per cent to $170 million from 2015's $141 million figure.
For the 2016 year disbursements were also at a record high, topping $12.5 billion, partly due to, it says, reforms it has implemented to fast track procurement and implementation processes.
Cofinancing also expanded, leaping 29 per cent year on year to $13.9 billion from $10.7 billion, due to, it says, improved partnerships and collaboration with various development stakeholders in the Asia and Pacific region.
The ADB also saw success with its recently established (September 2014) Office of Public-Private Partnership (OPP) entering into five new transaction advisory mandates to prepare and structure PPP projects during the year.
With the intending merger of the ADBs two main financial instruments, the ADF and the OCR, the Bank expects annual approvals of loans and grants to increase by up to an additional $20 billion by 2020.
Noting that the region faces many challenges such as implementing the Sustainable Development Goals, climate change, increasing inequality, rapid urbanization, aging, and disaster risk management, ADB president Takehiko Nakao, said ADB will continue to improve by becoming a stronger, better, and faster bank to help the region achieve its development objectives."
As the ADB celebrates 50 years of development partnership with its member countries, Mr Nakao said "we will strive to remain the region's premiere development bank by providing financing, knowledge, and partnership.
"Asia is growing at a steady pace, but more needs to be done to achieve development that is both sustainable and inclusive", he said.
*The ADB did not respond to a request for detailed information on the the methodology, composition, or number of individual votes received for each category of its survey prior to the time of publication.
Related:
The following two tabs change content below.

Stella-maris graduated with a Bachelor of Arts, Education from Ebonyi State University, Nigeria in 2005.
Between November 2010 and February 2012 she was a staff writer at Daylight Online, Nigeria writing on health, fashion, and relationships. From 2010 – 2017 she worked as a freelance screen writer for 'Nollywood', Nigeria.
She joined AEC News Today in December 2016.

Latest posts by Stella-maris Ewudolu (see all)