Advertisement

Uncertainty is beginning to descend on the global nickel industry with the world's largest nickel mining country, the Philippines, suspending 20 mines for failing an environmental audit. At the same time former world's leading nickel exporter Indonesia looks set to again change its nickel ore export policy.
Last year the Philippines produced 530,000 tons of nickel while Indonesia produced just 170,000 tons. However, the Philippine Government of President Rodrigo Duterte and his hard-line Environmental Secretary, Regina Lopez, have begun suspending mines that cannot pass environmental regulations. Some ten mines have already been suspended with another 20 set for suspension if they cannot make the changes needed to pass the audit. (See: Philippine Mining Sector: Polluting Mines to be Closed)
Once the world's leading nickel exporter, Indonesia, now ranked sixth, introduced a ban on the export of unprocessed nickel in 2014. The ban saw nickel prices spike 50 per cent on the London Metal Exchange. Prices peaked at $21,625 per ton. Once the market realised there was nickel to be had elsewhere it dropped to as low as $7,550 per ton at the beginning of this year.
The ban on raw ore was meant to encourage the establishment of onshore smelting facilities to extract processed metals from ore and export only the higher value processed metal. It's been a policy that has cost Indonesia billions of dollars in lost exports.
Indonesia Seeks to Undo Nickel Industry Damage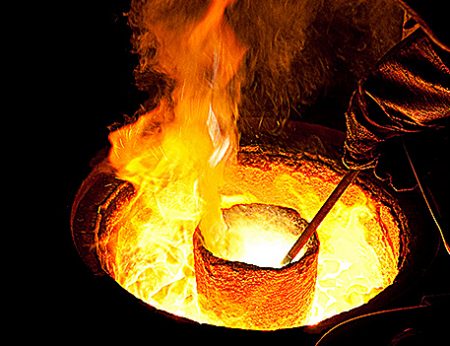 Some US$18 billion in foreign investment was forecast to pour into the country as miners built smelters. Instead, just $12 billion has been committed. Only seven of some 27 smelter projects commenced in the past four years are complete, or nearing completion. The remainder are said to be between only 30 or 50 per cent complete.
In an attempt to undo the harm its earlier policy revision has caused Indonesia is said to be ready to dangle what it hopes will be investment-enticing incentives in front of extractive industry operators.
According to reports by Reuters, Indonesia Investments and mining.com, the 2017 export restrictions on nickel, bauxite, copper, and zinc ore will be relaxed as part of a wider revision of Indonesia's 2009 mining law; the very law that led to the bans in the first place.
The most widely tipped amendment is that nickel and bauxite mine operators that have committed to building smelters will be permitted to also export ore, with up to 15 million tons of nickel ore expected to be shipped in 2017.
Teguh Pamudji, secretary general at the Energy and Mineral Resources Ministry, told the Jakarta Globe that changing the laws is the only way the large number of smelters currently under construction will be completed. The government has also proposed allowing miners of copper, zinc, lead, manganese and iron to continue to export concentrates until 2022, provided they are building smelters', he said.
Undermining Miners' Investments
Seen as an 'Indonesian solution' to the earlier amendments that specified a 2017 deadline for full domestic processing, the fear is that by yet again changing its policy on ore exports Indonesia will again disrupt the global nickel industry supply chain, while also undermining those miners who raced to comply with the earlier policy change.
Jonatan Handojo from Indonesia's Growth Steel Group (IGSG) told Reuters any policy change could jeopardise the investments already committed to, especially as Indonesia's nickel output is slowly recovering. "No one supports there being ore [exports] any more", he said, adding that overturning the ban would go against the wishes of most participants in Indonesia's nickel industry.
Indonesia's reputation for u-turn policies may be denting investor confidence in the mineral rich country, but according to Mining Minister Sudirman Said, Indonesia will seek consistency in its mining policies.
Speaking to the Jakarta Globe, Mr Sudirman said there was no easing of the nickel ore export ban. "What we're doing is looking for incentives to boost the economic activities in the nickel and bauxite business,"
For Tsingshan Bintangdelapan Group (TBG), a Chinese-Indonesian venture that built three nickel smelters after the ban on ore exports was announced, any change in government policy could be extremely detrimental. TBG chief executive Alexander Barus told the Jakarta Globe he was already getting calls from investors worried about declining prices if ore exports were to restart.
"We've already brought in $6 billion. Three smelters have been built, power plants, and a port. There's no way we can take this back," Mr Barus said.
With output costs at $10,000 to $11,000 a ton, Mr Barus told Bloomberg he's making a $2,000 loss on every ton he ships. '"If nickel recovers to above $10,000, new smelters are still possible, but it's highly unlikely below that"', he said.
Despite the uncertainty TBG, he said, was proceeding with its original strategy, which could see it supply more than 4 per cent of annual global consumption
The Indonesian Smelter and Minerals Processing Association (ISMPA), Indonesia's nickel output could climb by 36 per cent this year with an expected production of up to 363,000 tons by 2017.
While the nickel industry in Indonesia contemplates lower prices as a result of yet another policy change, their counterparts in the Philippines are uncertain as to whether they will be able to continue to operate at all after facing suspension for environmental violations.
The 20 mines under suspension, 18 of which mine nickel, have seven days to explain any alleged violations and solutions before a final decision is made on their permits. If the Philippines suspends all 20 mines, only 11 will be remain operational in the country, effectively cutting 55.5 per cent of its annual nickel production.
The fear, uncertainty and doubt are already having an effect. Agata Mining Ventures (AMV), a Philippine company partly owned by Canada's TVI Pacific Inc, recently put on hold its initial public offering (IPO) after its Mindanao mine was suspended for environmental violations. According to the Manila Bulletin, the company cited volatile market conditions as the reason for its decision.
Related: