Advertisement

Singapore will introduce a user pays COVID-19 screening model for non-citizens or PR holders entering or leaving the island city-state commencing 11:59 June 17.
The Singapore announcement follows a similar one by Cambodia late last week to charge non-citizens a $3,000 security deposit on arrival to cover the cost of a COVD-19 screening and any quarantining or hospitalisation charges that they might incur (See: International travel in the age of COVID-19: Cambodia leads the world with user pays system)
Under the changes announced today (June 15) Singaporean nationals, permanent residents, and long-term pass (LTP) holders who have stayed for more than 14 consecutive days in Australia, Brunei Darussalam, Hong Kong, Japan, Macao, Mainland China, New Zealand, Republic of Korea, Taiwan, or Vietnam will be able to quarantine at home.
Travellers arriving from any other origin will be quarantined at a government designated centre, with penalties of up to S$10,000 (about US$7,152) and/or imprisonment of up to six months for those who misstate their travel or health history.
Prior to completing their 14 day Stay-Home Notice (SHN) citizens and non-citizens will be required to be tested for SARS-CoV-2, the virus that causes COVID-19.
Electronic monitoring
In a media release Singapore's Ministry of Health (MOH) said anyone issued with a SHN must remain in their place of residence at all times.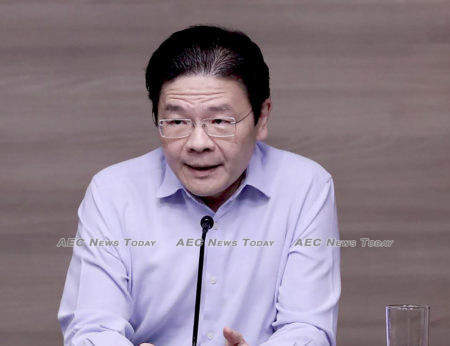 Electronic monitoring, including telephone calls, SMS, WhatsApp messages and video calls requiring the receiver to show their surroundings, along with physical spot-checks, will be conducted to ensure compliance, the Immigration and Checkpoints Authority (ICA) website states.
Those who fail to comply with the SHN requirements could be fined up to S$10,000 and/ or up to six months' imprisonment, while Singapore PRs and LTPs face revocation of their permits.
The new user pays model comes as the government attempts to establish a "more sustainable position as we expand (and) reopen for more travel", Singapore Minister for National Development, Lawrence Wong, was quoted by CNA as saying at a media briefing in Singapore earlier today.
Although long-term pass holders are still required to obtain permission for entry prior to commencing their journey, Mr Wong said the government has "gradually increased" the number of approvals given.
Until today's announcement the Singapore government has born the cost of COVID-19 testing and quarantine for travellers who had departed Singapore prior to March 27.
A 14-day stay in a Singapore government designated quarantine centre, or SHN facility is set to cost non-citizens or PRs S$2,000 (about US$1,430), or about S$143 (US$102) per day. A Polymerase Chain Reaction (PCR) test will cost up to S$200 (US$143), the MOH says.
According to CNA, Mr Wong said the government expects to be able to ramp up approvals for LTPs in the coming weeks, in addition to studying how to facilitate business travel for professionals based in Singapore who need to travel frequently for work.
In 2019 Singapore's Changi Airport handled some 68.3 million passengers and earlier this year was named as the World's Best Airport for the eighth consecutive year by customers at the 2020 World Airport Awards. In April inbound visitor numbers hit a historic low of 748.
Singapore has so far recorded 40,604 COVID-19 infections and up to the start of today (June 15) had 10,989 active cases, of which two were listed as serious or critical. There has been 26 COVID-19 related deaths in Singapore and 29,589 discharges.
Feature photo Prateek Rungta
Related:
All travellers coming into Singapore to be tested before stay-home notice ends (CNA)
The following two tabs change content below.

John is an Australian national with more than 40 years experience as a journalist, photographer, videographer, and copy editor.
He has spent extensive periods of time working in Africa and throughout Southeast Asia, with stints in the Middle East, the USA, and England.
He has covered major world events including Operation Desert Shield/ Storm, the 1991 pillage in Zaire, the 1994 Rwanda genocide, the 1999 East Timor independence unrest, the 2004 Asian tsunami, and the 2009, 2010, and 2014 Bangkok political protests.
In 1995 he was a Walkley Award finalist, the highest awards in Australian journalism, for his coverage of the 1995 Zaire (now Democratic Republic of Congo) Ebola outbreak.
Prior to AEC News Today he was the deputy editor and Thailand and Greater Mekong Sub-region editor for The Establishment Post, predecessor of Asean Today.
In the mid-80s and early 90s he owned JLF Promotions, the largest above and below the line marketing and PR firm servicing the high-technology industry in Australia. It was sold in 1995.

Latest posts by John Le Fevre (see all)