Advertisement

The Philippine government yesterday (Jan 15) began enforcing a ban on the deployment of Filipino workers to Kuwait following a local autopsy report which found household service worker (HSW) Jeanelyn Villavende had been sexually abused and tortured before she died.
The Department of Labor and Employment (Dole) announced the ban on newly-hired Oversea Filipino Workers (OFWs) travelling to Kuwait immediately following its approval by the Philippine Overseas Employment Administration (POEA) on Wednesday afternoon.
Professional and skilled workers who are already in Kuwait or on vacation in the Philippines are exempt from the ban, said Labor Secretary, Silvestre Bello III.
Kuwaiti autopsy report "dishonest"
The ban comes in response to what Mr Bello considers an attempt by Kuwaiti authorities to obfuscate the true cause of death of 26-year-old  Ms Villavende, who Foreign Secretary, Teodoro Locsin Jr., said had been working for her employer for five months.
The report by Kuwaiti authorities, which Mr Bello considers amounts to an attempted "cover-up", states that Ms Villavende, died from "acute failure of heart and respiration" as a result of shock and multiple injuries in the vascular nervous system. He has labelled the report from the Kuwait's Ministry of Health's (MoH) "dishonest".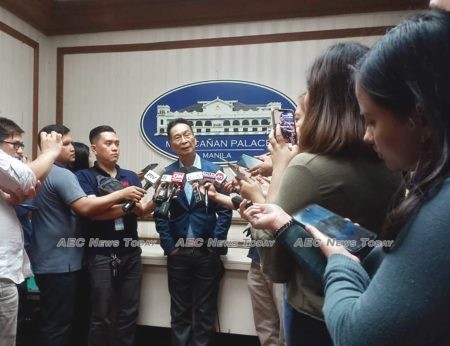 A local post-mortem examination conducted by the National Bureau of Investigation (NBI) found that Ms Villavende had several missing internal organs and that her body had "clear indications of sexual abuse".
The finding have outraged Filipinos globally who well remember HSW Joanna Demafelis, whose body was found inside a freezer in an abandoned apartment in Kuwait in 2018.
The Philippine government implemented a similar deployment ban on OFWs at the time, but it was removed several months later when the two governments signed a labor agreement for the protection of OFWs there.
Speaking to media at Malacañang Palace today, presidential spokesperson, Salvador Panelo, said that the deployment ban will stay in place "until such time [that] the terms of the MOA [memorandum of agreement] are incorporated in each labour contract between the employer and the employee".
Locsin in a twitter rage: an eye for an eye
While the official reports in the country's mainstream media present a calm and measured response by the government to Ms Villavende's death, one of more than 200 Filipinos killed and 6,000 sexually or physically abused in Kuwait since 2016, in the 'badlands' of social media the response has been considerably more raw.
Outraged Filipinos by the score are calling for blood, including the Mr Locsin, who opposed the deployment ban fearing it would have little effect and be "useless".
Calling on the POE to delay its ban to give Kuwaiti authorities time to finish their investigation, Mr Locsin said on Twitter that the only way to avenge Ms Villavende "is to make sure her employers got the death penalty for her killing".
Stressing that that it should "not be a dilly-dally affair", Mr Locsin Tweeted, "Give Kuwait time. At first hint of stalling: total ban. Say two weeks".
Agreements in the Middle East worthless
Mr. Locsin said that agreements ensuring the protection of OFWs in the Middle East do not guarantee their safety", adding '"signing on [labour agreements] doesn't mean observing in Middle East".
In a separate tweet he said, "I don't believe in taking the long view when the life of a Filipino is involved and one who experienced unimaginable torments. Taking the long view in that case is for fairies. I vowed, There Will be Blood and I won't settle for anything else especially just on paper.
"Once a total ban was declared Kuwait will live with it and Jeanelyn will be unavenged and all we'll have is a piece of paper that Filipino recruiters in connivance with Filipino officials will treat exactly as that: a piece of paper. Sick of standards. I want blood. I want an eye for an eye, 2, 3 Kuwaiti lives for a Filipino life that's all", he fumed.
Acknowledging that Kuwaiti authorities have acted swiftly arresting, detaining, and arraigning Ms Villavende's employer and his wife, Mr Locsin warned that should Kuwait drag its foot on bringing the case to trial (similar to the Philippines court process) it would be the appropriate time to implement a total and permanent deployment ban on OFWs to Kuwait.
According to the Dole there are some 262,000 OFWs employed in Kuwait, about 60 per cent of who are HSWs.
Feature photo Ohconfucius
Related:
The following two tabs change content below.

Stella-maris graduated with a Bachelor of Arts, Education from Ebonyi State University, Nigeria in 2005.
Between November 2010 and February 2012 she was a staff writer at Daylight Online, Nigeria writing on health, fashion, and relationships. From 2010 – 2017 she worked as a freelance screen writer for 'Nollywood', Nigeria.
She joined AEC News Today in December 2016.

Latest posts by Stella-maris Ewudolu (see all)