Advertisement

Thailand and several other Asean member states continue waiting for approval from Beijing to launch evacuation flights for their citizens stranded in the heart of the Wuhan novel coronavirus (2019-nCoV) hot zone, as the number of confirmed infections approaches 12,000; more than 90 per cent of which have occurred in the last seven days.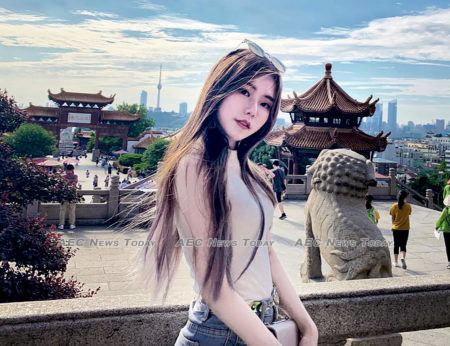 Amid rising accusations of negligence and disquiet, Thailand Prime Minister General Prayut Chan-o-cha took to the airwaves in a nationally televised address on Tuesday (Jan 28) to reassure Thais nationwide that the government was "ready to go", but "China had not given its permission".
Additionally, he said, the Chinese government will not allow anyone to leave if they exhibit symptoms of novel coronavirus infection, adding Thailand would also have to convince Beijing that it could adequately manage the returnees.
This was not a concern he said, pointing to a recent Johns Hopkins University ranking that placed Thailand 6th out of 195 countries for effective early warning and preventive systems to cope with a communicable disease outbreak.
Bring us home, help us
Last Sunday (Jan 26) Pasnicha Krutdamrongchai, a Thai national studying in Wuhan, posted a request to her Facebook page pleading for the Thai government to come and rescue her and some 60 other Thai students studying there.
Painting a grim picture, Ms Krutdamrongchai said they were running out of food and that supermarkets near the university were barren.
However, a meeting on Monday (Jan 27) of Thailand's Rapid Response Center (RRC) heard there was up to 300 Thai nationals in Wuhan city and Hubei province, China.
Speaking ahead of Monday's meeting, Prime Minister, General Prayut Chan-o-cha, had said that two Royal Thai Air Force (RTAF) Hercules C-130 transport aircraft were on standby, ready to leave as soon as permission was received from Beijing.
After China refused to allow Thai military aircraft in its airspace, he later said that a charter flight will be used instead.
At the RRC meeting Thai foreign ministry staff in China, who participated by videolink, were told to provide as much support as possible for the students and others trapped inside the virus hot zone. And that is the last that has been heard.
A check with Thailand's Ministry of Foreign Affairs (MFA) today, (Feb 1) yielded no additional information, apart from a commitment that any developments will be shared immediately.
Confidence vanishes overnight
After initially describing the Wuhan coronavirus as "just a type of flu", by Tuesday (Jan 28) Public Health Minister, Anutin Charnvirakul, was warning that the government was "not able to stop the spread".
With the announcement of Thailand's 14th confirmed case of 2019-nCoV the message suddenly change from, "there is nothing to worry about", to one of prepare for outbreaks at destinations popular with Chinese tourists, including Pattaya, Phuket, and Chiang Mai.
The Thailand government estimates that some 22,000 tourists from Wuhan city visited in January prior to the city being sealed on January 23.
The situation is similar in other Asean capitals with government leaders scrambling to calm domestic disquiet and rising concerns, while negotiating with Beijing on getting their citizens home.
The Philippines was the first to announce its intention to evacuate its citizens, some 300 of who are believed to be in the novel coronavirus hot zone, last Sunday (Jan 26).
By Monday (Jan 27) plans were in place to quarantine Filipinos returning from the epidemic for 14 days, with Health Secretary Francisco Duque III saying the government would pick-up the costs.
The only thing missing from the Philippines plan? An approval from Beijing. It is now hoped that the first Filipinos will be evacuated from Wuhan coronavirus hot zone early next week.
Dr M calls for food delivery during wait
In Malaysia, Prime Minister Dr Mahathir Mohamad is reportedly becoming increasingly irritated at the delay in getting 78 Malays home.
After learning that a group of Malaysian students had just several days of food remaining, aids were instructed to find a way to send food, face masks, and gloves to them in Wuhan city ahead of receiving the evacuation approval.
Indonesia President, Joko Widodo, and his government is similarly feeling the heat from citizens and opposition politicians to bring home its citizens.
According to Indonesia's Ministry of Foreign Affairs there are 243 Indonesians in Hubei province, 100 of who are in Wuhan city.
Yesterday (Jan 31) it was revealed that rather than evacuating back to Indonesia directly, they may instead be relocated to a different part of China and quarantined for 14 days before being allowed to leave.
With a Level 1 emergency response activated in 31 provinces, autonomous regions, and municipalities on the Chinese mainland, being quarantined before allowed to return would appear to present an unacceptable risk.
The Myanmar government is also trying to get 63 Burmese students out of Wuha, while 92 Singaporeans managed to hitch a ride on board an Air New Zealand aircraft chartered to evacuate New Zealanders from Wuhan on Thursday (Jan 30).
Cambodians told to stay and sit it out
Bucking the trend is Cambodia, where Prime Minister Hun Sen on Thursday (Jan 30) rejected a plea by 20 Khmer students in Wuhan to be taken home. To do so would harm bilateral relations and the Cambodian economy, he said, reportedly adding, "I don't care what other countries are thinking".
A 2019 National Bank report states that about 41 per cent of Cambodia's foreign investment comes from China, while it is also the country's largest benefactor in terms of development aid.
The rejection followed an interview earlier in the week during which deputy prime minister and Minister of Health, Mam Bun Heng, told The Phnom Penh Post that the Wuhan novel coronavirus cannot survive in temperatures higher than 30C (86F) and hence person-to-person infections are unlikely in Cambodia. AEC News Today has been unable to independently verify the science of this claim, but note that the human body has a temperature of 37C (98.6F), making the claim unlikely true.
With the Wuhan novel coronavirus capable of being transmitted through the air by aerosolised respiratory droplets, or by direct contact with coronavirus droplets sneezed or coughed onto objects and surfaces, Thais and citizens across the Asean Community have been told to mask-up and wash their hands.
While some countries are specifying PM2.5 masks, officials in the Philippines have asked citizens there to leave them for health professionals who can benefit from the better fit and comfort they provide when worn for an extended period while working.
In any event, the novel coronavirus is smaller than the 0.3 micron filtering ability of PM2.5 masks.
A correctly fitted standard surgical mask with a waterproof blue or white plastic coating on one side will, according to health officials, provide a minimal level of protection in a  casual encounter. It will also help prevent you spreading any disease you may have to others.
For more complete protection a full face respirator that covers the eyes should also be worn. Hands, if exposed, should be washed frequently with soapy water or antibacterial wipes.
Worryingly, it has been shown that Wuhan coronavirus 2019 can be passed from a carrier showing no symptoms of the disease, with onset being from three to 10-days after exposure, up to 14-days.
International infections fastest growing
With infections outside of China now growing at a faster rate than inside and the number of novel coronavirus infections in seven days exceeding that reported for SARS in 2003 over eight months, most Asean leaders have recognised the massive public health, social welfare and labour emergency potentially staring down at them.
In China factories remain closed, shops shuttered, and some 11,000 people confined to their home, or warded in hospitals.
Medical supplies are running scare and during a scheduled media conference televised by CGTN during the week, city officials were "pleading for Chinese from all walks, domestically and internationally, to send protective medical clothing and supplies".
A similar size outbreak of the novel coronavirus in Asean could see production in manufacturing hubs such as Thailand and Malaysia grind to halt, and agrarian economies with crops left rotting in the fields.
Although scientists globally have now commenced work on developing a vaccine for the Wuhan novel coronavirus, it should be noted that there is currently no approved vaccine for any coronavirus: SARS, Middle East Respiratory Syndrome (MERS), and Swine Acute Diarrhoea Syndrome (SADS). While it is very early days yet, there is nothing to indicate that a vaccine for 2019-nCoV will be any easier to find.
3 mln at risk in next 30 days
Without aggressive intervention the current rate of detection will see more than three million people confirmed infected with novel coronavirus by the end of February, with and some 30,000 people dead.
With a reproductive number (R0) (the number of people each confirmed case infects) of about 2.6, the 2019 Wuhan novel coronavirus is not as virulent as the 1918 Spanish Flu, which had an R0 of 3.75.
It will therefore take about another 55 days to infect a similar number of people — 500 million — at the current transmission rate.
However, with a similar mortality rate as Spanish Flu, which killed more than 2.5 per cent of those infected, it will take about another 74 days at the current rate for Wuhan novel coronavirus to kill the same 50 million attributed to the 1918 outbreak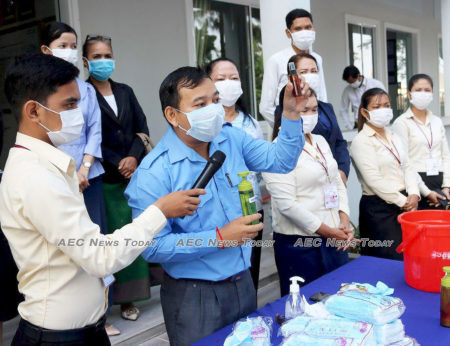 Unsurprisingly increasingly strict measures aimed at halting the entry of novel coronavirus into individual Asean countries are being introduced by leaders who value the health and welfare of their citizens over the benefits of foreign investment.
In addition to improved cleaning of public facilities, thermal scanning at airports, bus depots, and train stations, the compulsory wearing of masks and frequent washing of hands as been introduced by many schools across the region. Some governments are supplying an initial number of masks free.
Additionally airlines have begun suspending flights, while Singapore has banned all visitors from China, in addition to foreigners who have visited there in the past 14 days.
As several hundred Americans evacuated from Wuhan during the week prepare to be released from a 72-hour quarantine, infectious disease experts are left wondering how far and how fast the Wuhan novel coronavirus will spread before, if ever, a vaccine or effective treatment is found.
Until then, some muse, the wearing of masks may become the new normal, with 2019-nCoV becoming endemic like malaria, dengue, chicken pox, and African sleeping sickness are in some countries, regions, or communities.
If such was to occur it could all but mean the end of the traditional wedding kiss photo, lest the bride and groom seal them self away from the rest of the world for 14 days prior, with the days of casual hook-ups fading memories of those born "BTV" (before the virus).
Feature video Time
Feature photo Cambodia Ministry of Education, Youth and Sport
Related:
Novel coronavirus preparations in Cambodia slide gallery
Gallery photos Cambodia Ministry of Education, Youth and Sport
The following two tabs change content below.

John is an Australian national with more than 40 years experience as a journalist, photographer, videographer, and copy editor.
He has spent extensive periods of time working in Africa and throughout Southeast Asia, with stints in the Middle East, the USA, and England.
He has covered major world events including Operation Desert Shield/ Storm, the 1991 pillage in Zaire, the 1994 Rwanda genocide, the 1999 East Timor independence unrest, the 2004 Asian tsunami, and the 2009, 2010, and 2014 Bangkok political protests.
In 1995 he was a Walkley Award finalist, the highest awards in Australian journalism, for his coverage of the 1995 Zaire (now Democratic Republic of Congo) Ebola outbreak.
Prior to AEC News Today he was the deputy editor and Thailand and Greater Mekong Sub-region editor for The Establishment Post, predecessor of Asean Today.
In the mid-80s and early 90s he owned JLF Promotions, the largest above and below the line marketing and PR firm servicing the high-technology industry in Australia. It was sold in 1995.

Latest posts by John Le Fevre (see all)