Advertisement

The head of Electricite Du Cambodge (EdC) said yesterday (Aug 8) that the utility is in "a race against time and a race against nature" to get two new generators installed and commissioned ahead of the next dry season if power cuts similar to earlier this year are to be avoided.
EdC director-general Keo Rottanak said that contracts for the two 200 megawatts (MW) power plants ordered last month have a completion period of between 10 and 12 months, "but with construction commencing in the wet season it slows things down", adding that June or July are more realistic.
The two power plants, one from Germany's Man Group and the other from Finnish firm Wartsila are expected to provide a buffer against Cambodia's rapidly growing demand for electricity, which between March and June this year experienced a shortfall in generating capacity of some 400 MW.
The unexpected shortage was a result of drought, Cambodia's predominantly hydro based power generating systems left without sufficient water to turn the turbines.
Water levels remain low
According to Mr Rottanak the water level in the country's hydro-power reservoirs has only "just reached the normal level for this time of year in the last couple of days, enabling us to turn off the fuel-powered power plants".
Stressing that water levels were still low, he said that the effects of the drought have been "harsh and prolonged".
Rain was not falling as well as needed in the catchment areas he said, adding that an early end to the wet season or a continuation of rain falling outside of the catchment areas could see additional stress placed on generating capacity in the coming dry season.
The two generators are not the only step taken by the government and EdC to ensure electricity supply next year.
Mr Rottanak said, that an additional 200 MW has been sourced from Lao, while Vietnam and Thailand will be increasing their supply by 50 MW and 80 MW respectively. An additional 200 MW of solar generated power is also coming online.
Cambodia's power supply will continue to face stress at certain times for the next three years and will never be as cheap as that in some other countries, Mr Rottanak said, insisting that the situation will improve after that due as additional capacity comes online.
Economic success heavy on power
In March consumers suddenly found them self subjected to rolling power cuts of six hours or more duration when EdC suddenly announced that its reservoirs were dry.
The sudden return of energy shortages after several years of reliable supply caught business owners and consumers unprepared. Generator prices tripled overnight despite please by the government for traders to show restraint. With temperatures soaring in the 40s (104F +) offices and school rooms became uninhabitable, while water shortages only added to the misery.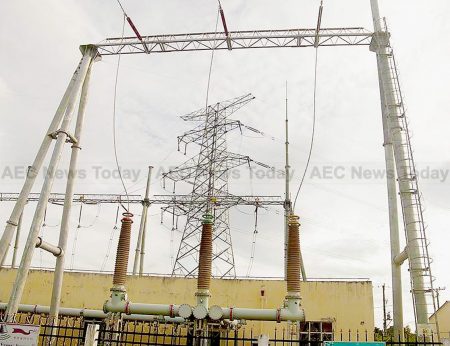 A plan by the government to lease a 200 MW Turkish power generating ship was approved and then cancelled, once it was realised that it would not arrive until after the start of the wet season when generating capacity was expected to return.
Electricity from the ship would have cost $0.14 per kWh, a $0.03 premium on that charged by local hydropower plants, and required a medium-term commitment from the Cambodia government.
The two generators will cost the Cambodia government $355 million and require an additional $380 million in preparation work.
In June Prime Minister Hun Sen told students at a graduation ceremony in Phnom Penh that next year there will not be any such problems [power cuts] if hydropower is not available. We still have oil and gas generators."
Earlier this week the Council for the Development of Cambodia (CDC) announced that approval had been granted for 153 new foreign investment projects in the first half of 2019. Worth about $5.2 billion, or $2 billion more than for the the same period last year.
Between 2014 and 2018 some $23 million in foreign investment has flowed into Cambodia, with GDP growth last year hitting 7.5 per cent; the fastest in the region for another year. The rapid economic growth has seen electricity supply barely keeping pace with demand, and vulnerable to the effects of global heating.
With foreign investors from China arriving by the plane load on a daily basis, EdC is certainly in a race against time and nature if Prime Minister Hun's undertaking is not to be broken.
Feature photo RFA/Samnang Rann
Related:
Chinese companies to build 400 MW power plant (Khmer Times)
As Power Cuts Cripple Cambodia, Generator Sales Soar (VOA)
Power cuts unlikely to stunt Cambodia's growth… just yet *updated (AEC News Today)
The following two tabs change content below.

John is an Australian national with more than 40 years experience as a journalist, photographer, videographer, and copy editor.
He has spent extensive periods of time working in Africa and throughout Southeast Asia, with stints in the Middle East, the USA, and England.
He has covered major world events including Operation Desert Shield/ Storm, the 1991 pillage in Zaire, the 1994 Rwanda genocide, the 1999 East Timor independence unrest, the 2004 Asian tsunami, and the 2009, 2010, and 2014 Bangkok political protests.
In 1995 he was a Walkley Award finalist, the highest awards in Australian journalism, for his coverage of the 1995 Zaire (now Democratic Republic of Congo) Ebola outbreak.
Prior to AEC News Today he was the deputy editor and Thailand and Greater Mekong Sub-region editor for The Establishment Post, predecessor of Asean Today.
In the mid-80s and early 90s he owned JLF Promotions, the largest above and below the line marketing and PR firm servicing the high-technology industry in Australia. It was sold in 1995.

Latest posts by John Le Fevre (see all)