Advertisement

The Asean Development Bank (ADB) recently forecast Cambodia's economy to grow by 7 per cent this year and ease slightly to 6.8 per cent in 2020. While the bright forecast would ordinarily be good news, it is likely to only worsen a massive power shortage gripping the country.
Said to total some 400 megawatts (MW), the energy shortage has seen rolling six-hour long daily (except Sunday and national holidays) power cuts implemented across the country.
Business owners and residents first learned of the intention to turn power off to large parts of the country on March 16… the day that they commenced.
At the time Prime Minister Hun Sen pleaded for understanding, blaming the shortage of supply on an El Nino-induced dry spell that is cutting a swathe of destruction through some Asean member countries. There was insufficient water to run the country's hydro-electric power generators — which in 2018 generated some 48.5 per cent of the kingdom's electricity — he said.
Rapid growth
Additionally, he said, the first two months of the year had seen a 700 per cent year-on-year (YoY) increase in construction, causing power demand to "increase enormously".
Construction, the majority of which is Chinese-backed, has been one of the Cambodian economy's main pillars of growth. In the past two years almost 6,000 building projects valued at more than $11 billion has been approved, with some 30,000 new condominium units expected to come online this year.
Calling on people to have "patience during this hard time", Prime Minister Hun said that the rolling cuts were aimed at shedding about 13 per cent of the load and will likely stay in place until sufficient rain, possibly in June.
Dire consequences for SMEs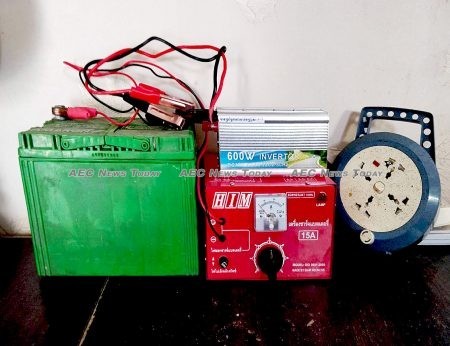 While supply cuts have been crafted to exclude industrial complexes and main commercial and diplomatic sectors as much as possible, the sudden outages have had dire effects on Cambodia's large SME base.
Small business as diverse as printing houses and dentists to bakeries, laundries, hair dressing salons, water bottling plants and car wash firms have suddenly been forced to find alternate sources of energy, or alter their business practices.
Accommodation of all types in areas not subject to power cuts is being snapped up by businesses or individuals who require uninterrupted power and internet, while others, including AEC News Today, have sent staff to neighbouring countries to work.
No government support
For Khmer who care for elderly, infirm or ill family members at home due to financial necessity and the lack of palliative care, the sudden power cuts have seen their burden increase as they attempt to find alternate power sources. Accompanying water shortages only add to the overall hardship.
Locally the prices of generators has increased by more than 40 per cent. An imported frame-mounted Chinese 2.3kva generator that previously sold for $2,300, now costing $3,400 or more, while standard petrol (gasoline) and diesel prices have increased by more than 20 per cent since the start of the year.
While the price gouging earned a rebuke from Cambodia government spokesman Phay Siphan, who said Cambodian people should help each other during a crisis, the government has failed to do likewise; the power shortages generating a revenue windfall.
Power generators imported into Cambodia are subject to 15 per cent import duty and 10 per cent value added tax (VAT), however private citizens and small business owners who attempt to import their own are slugged an extra 20 per cent. Additionally, private importers find themselves confronted by an import process that is impossible for an ordinary citizen to navigate without third-party assistance.
Offices uninhabitable, staff displaced
The sudden expenses have placed a significant burden on Cambodian SMEs.
At Cambodian Investment Management Holdings, group CEO Anthony Galliano said that clients in areas subject to power cuts are experiencing "a decline in productivity and in some cases, their offices are uninhabitable and staff are displaced.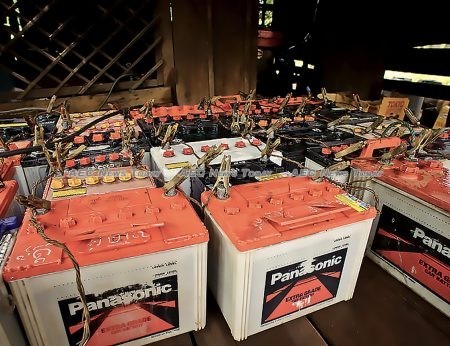 "With the extreme heat, and lack of lighting and air-conditioning, the working environment is unusable, forcing staff to find suitable work spaces around the city", he said.
Kimlong Chheng, director of the Center for Governance, Innovation and Democracy at the Asian Vision Institute, a local think-tank, told Asia Times that "possibly, an estimated 40-50 per cent of factories have been affected, but only about 20-30 per cent of their production processes might have been damaged".
Reports from the provinces though are grim, with many factory workers being sent home when the power shuts down, their factories either not having back-up power or deeming four- to six-hours of power generating costs too great a burden on already strained profit margins.
Energy shortage not factored in to forecast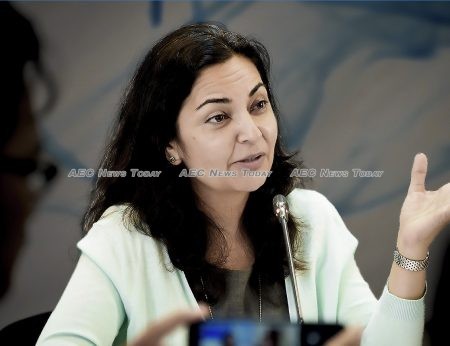 Sunniya Durrani-Jamal, ADB country director for Cambodia, admitted that the bullish sentiment of the bank did not take into account the current energy situation or the potential removal of Cambodia's access to tariff relief under the Everything But Arms (EBA) agreement (See: Countdown begins: EU begins process to strip Cambodia of trade preferences).
While expressing confidence that the Cambodia government will manage the current power situation, Ms Durrani-Jamal said that if the power cuts are prolonged it will "definitely impact economic activities, especially now that economic mobility is underway".
While Mr Galliano doesn't believe the current shortages will materially impact investor confidence in the short-term, he said "the lack of power supply does reinforce that the government needs rethink its urban planning and the increasing electricity demand that is a consequence of a rapidly expanding city".
Lack of power threatens growth
According to government figures power consumption from January to the end of February increased by more than 25.5 per cent to 31 million kilowatt-hours per day (kWh), up from an average of 25.5 million kWh per day in 2018.
Last year Cambodia generated 2,207.76-MW of electricity and prior to the drought this year expected to generate 2,428.15-MW, a 10 per cent increase. An additional 442.50-MW was expected to be imported, the same amount as in 2018. Consumption, however, is forecast to increase by 16 per cent year-on-year, from 9,307.44 gigawatt hours (GWh) to 10,807.71 GWh this year.
With economic growth forecast to chug along at the some steady pace as the recent past, Mr Galliano cautions that if the power supply situation worsens in the continuing dry season and new sources of energy are not secured he expects to "see a decline in GDP growth".
Noting that businesses have grown accustomed to the reliability of electricity with the opening of several hydropower damns over the last five years, Mr Galliano said the current shortages are imposing considerable additional costs on business owners.
"Blackouts and power cuts were a thing of the past, resurrecting this year. Many businesses, especially newer ones, didn't need generators any more, but now find they do.
While acknowledging that any government incentives to ensure continuity of power, whether in the form of lower taxes or accelerated depreciation "would be wise", Mr Galliano cautioned that this may also result in a surge in oil imports.
At the European Chamber of Commerce in Cambodia (Eurocham), chairman Arnaud Darc said that the business group had no statistics on how the energy cuts were affecting is members, adding "we generally encourage the Royal Government to be more open to renewable energy, in particular solar energy".
Mr Darc did not respond to a question asking whether Eurocham intended to lobby the Cambodian government to ease import duty and VAT on generators, or for accelerated tax depreciation.
Plans for power ship flounder
With Cambodia's Water Resources and Meteorology Ministry (WRMM) forecasting temperatures over 42 degrees Celsius (about 108F) for April and May and only average to moderate rainfall at the beginning of June, Cambodia's energy shortage might well go on longer than expected.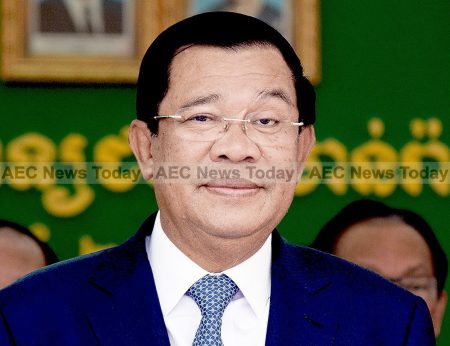 Plans to rent a 200-MW Turkish power generating ship "for at least three years" announced on March 29 by Prime Minister Hun Sen were cancelled a week later, with a Cabinet meeting told that the ship was not coming after all.
Instead, the meeting heard, Thailand and Lao PDR had agreed to sell Cambodia more electricity, an additional 80-MW from the former and 10-MW more from the latter.
On April 9 Vietnam was also asked to increase its supply by an additional 50-MW to 220-MW, and to release water from 14 upstream hydropower dams feeding the Lower Sesan II hydropower dam. The response to the latter request is not known.
More recently a new 60-MW solar farm in Kampong Speu province began adding 20-MW to the national supply.
Sun and water
Despite all of his reservoirs being dry and and his turbines stationary, Prime Minister Hun on April 5 gave the go-ahead for a new 80-MW hydropower dam project in Pursat province, and three 60-MW solar energy farms, one each in Pursat, Kampong Chhnang, and Kampong Speu provinces.
To be built under a build-operate-transfer (BOT) framework, the $231.10 million Stung Pursat I hydropower project will commence operation in 2023, with SPHP (Cambodia) Co., awarded a 39-year concession.
A private Cambodia company registered for little more than one year, SPHP (Cambodia) Co., is headed by Kim Myung-il and Kim Seunggu, who are both also listed as directors of S.Y.C Co., Ltd., formerly known as KTC International Co. Ltd. In Cambodia KTC Co., manufactures wire and special cables for high-speed electricity distribution as KTC Cable Co..
In 2014 KTC Cable Co., proposed building a 40-MW hydropower dam on the Pursat River in Pursat at a cost of $167 million and an undisclosed amount on the construction of a SsangYong-branded vehicle assembly plant in Phnom Penh. The concession requested for the dam at the time was 30 years, but the project was shelved in 2015 due to environmental concerns. It is unknown if this proposal is exactly the same.
Environment fears surround dam approval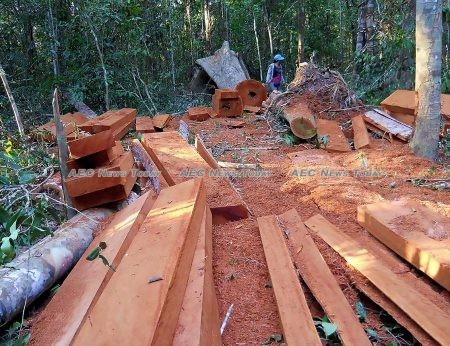 Speaking with RFA's Khmer Service, Alejandro Gonzalez-Davidson, founder of local environmental watchdog Mother Nature, said he feared the construction of the dam will be used as an excuse to destroy the forest in Pursat "like they have in Koh Kong and Stung Treng".
Illegal logging and weak law-enforcement remain an ongoing problem in Cambodia, with corruption, porous borders, and influential individuals facilitating the trade.
In response to claims on Cambodia social media by some that the power cuts were being orchestrated to garner support for the Pusat I power plant, Prime Minister Hun threatened to have officials "cut off electricity" to their homes.
Meanwhile, the three solar projects, each of which will cost $58  million, will be undertaken by SchneiTec Co. Ltd., a joint Cambodian and Chinese venture which commenced producing solar panels in Kampong Speu province last November, in return for a 20-year concession.
While no estimation on when the solar projects will start contributing to the grid was provided, a new energy purchase agreement with Lao PDR will see it provide 200-MW from the Don Sahong hydropower dam from the end of this year through to 2021; no-doubt at a lower cost than the Turkish energy ship.
Coal to dominate Cambodia power mix
An April 1, 2019 report by macroeconomic research firm Fitch Solutions forecast Cambodia's net power consumption to grow at an annual average of 6.1 per cent through until 2028 "driven by an expanding industrial and manufacturing sector, particularly for textiles".
While noting Cambodia's commitment to hydropower projects as a cheap source of power generation and the building of "significant hydroelectric schemes in the north and east of the country, along the Mekong River, the Srae Pok River, and the Sesan River, the report notes that coal will continue to dominate the Cambodia power mix for some time to come.
With the wet season not due to start until May and the the dams then needing time to fill, the current power shortages are leaving many SMEs heavily reliant on electricity and water wondering how they will pay next month's rent. For others, in a country where $1.50 will get you a hair cut in an air conditioned shop, already slim profits are being rapidly eaten away by generator running costs.
Although Prime Minister Hun announced in March that electricity costs will be lowered from the current $0.17 to $0.02 per kWh, or even less for some industries, the fear is that lower cost electricity is only likely to spur demand faster than Cambodia can build power plants.
Update: This story was last updated at 1830 local time on June 5, 2019 to update 2018 and 2019 Cambodia power generating figures based on updated information.
Stella-maris Ewudolu and Sreypov Men in Phnom Penh contributed to this report
Related:
The following two tabs change content below.

John is an Australian national with more than 40 years experience as a journalist, photographer, videographer, and copy editor.
He has spent extensive periods of time working in Africa and throughout Southeast Asia, with stints in the Middle East, the USA, and England.
He has covered major world events including Operation Desert Shield/ Storm, the 1991 pillage in Zaire, the 1994 Rwanda genocide, the 1999 East Timor independence unrest, the 2004 Asian tsunami, and the 2009, 2010, and 2014 Bangkok political protests.
In 1995 he was a Walkley Award finalist, the highest awards in Australian journalism, for his coverage of the 1995 Zaire (now Democratic Republic of Congo) Ebola outbreak.
Prior to AEC News Today he was the deputy editor and Thailand and Greater Mekong Sub-region editor for The Establishment Post, predecessor of Asean Today.
In the mid-80s and early 90s he owned JLF Promotions, the largest above and below the line marketing and PR firm servicing the high-technology industry in Australia. It was sold in 1995.

Latest posts by John Le Fevre (see all)