Vietnam morning news by AEC News Today is your one stop source for Vietnam news on matters of governance and policies affecting Asean business communities.
Manufacturing slump drags on Vietnam growth
Vietnam's real gross domestic product grew just 5.1% on the year in the January-March period, the lowest in three years, as the industrial sector stumbled amid trouble at growth driver Samsung Electronics.
— Nikkei Asian Review 
VN's first import-export report released
A report on imports and exports in 2016 was officially launched for the first time yesterday in Hà Nội, with an aim to successfully implement the import-export strategy in the 2011-20 period with a vision to 2030.
— Viet Nam News 
FDI to Ho Chi Minh City increases by 56.7 percent in Q1
Ho Chi Minh City attracted 574.71 million USD in foreign direct investment (FDI) in the first quarter of 2017, a year-on-year increase of 56.7 percent, according to the municipal Department of Planning and Investment.
— Vietnam Plus 
Vietnamese startups mobilize $205 million in 2016
The community of Vietnamese startups mobilized the record high capital of US$205 million last year, according to statistics by Topica Founder Institute.
— Saigon 
Advertisement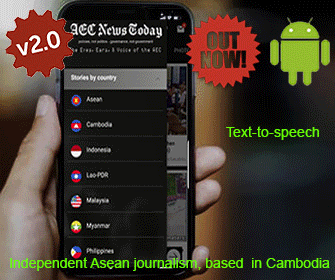 Vietnamese economy sees slower Q1 growth
Việt Nam posted a year-on-year GDP growth of 5.1 per cent in the first quarter of 2017, slower than the previous two years at 5.48 and 6.12 per cent, respectively.
— Viet Nam News 
Vietnam issues final AD duty on galvanized steel imports
Vietnam's Ministry of Industry and Trade (MOIT) has announced its final determinations in its antidumping (AD) duty investigation on galvanized steel product imported into Vietnam from China and South Korea.
— Steel Orbis 
Multi-million dollar live-chat services expected to see big investments
The demand for live chat in Vietnam has increased by 30 percent in the last two years, raising the market value to $20 million.
— VietNamNet Bridge 
Manufacturing, processing inventory increases 12.5 percent
The inventory index of the processing and manufacturing field was up 12.5 percent in March compared to the same period last year, reported the Ministry of Industry and Trade.
— Saigon 
Vietnam and Taiwan Spar over South China Sea
Taiwan has been engaging in military drills this week around Taiping Island, its major foothold in the South China Sea—and Vietnam is having none of it. Reuters:
— The American Interest 
Vietnam, Japan ink MOU on tourism promotion
A MEMORANDUM of understanding aiming at promoting tourism initiatives and encouraging visitor exchange was signed |by Vietnam and Japan on Wednesday.
— The Nation 
Vietnam stocks soar to a 9-year high, Southeast Asia flat
Neither the Brexit negotiations launch, nor positive US data to support further rate hikes had any significant impact on Southeast Asian stocks on Thursday, reports Reuters. MSCI's broadest Asia-Pacific index ex-Japan creeped down 0.3%.
— Asia Times 
Asia Coffee-Prices fall in Indonesia on harvest; Vietnam exports seen lower
A small harvest in Indonesia dragged prices of coffee beans down, while the market in Vietnam remained quiet amid low supply and thin stockpile, traders said on Thursday.
— The Times Of India Business 
Thanh Cong, Hyundai Motor join hands to produce automobiles
Thanh Cong Group on March 30 signed a cooperation agreement with the Republic of Korea's Hyundai Motor Company on forming a venture to expand the assembling of automobiles in Vietnam.
— Vietnam Plus 
$23,711 invested in high-tech Park
The Saigon Hi-Tech Park yesterday granted investment license to the Tay Saigon School (Western Saigon Vocational College) to build research and international training cooperation center.
— Saigon 
Vietnam export import report announced for first time
Vietnam's export import turnover in 2016 reached US$349.16 billion, of which export posted a year on year increase of 8.6 percent to hit $175.9 billion, reported the Ministry of Industry and Trade.
— Saigon 
Vietnam jails journalist for blackmail
A former newspaper reporter in the central Vietnamese city of Da Nang has been sentenced to 15 months behind bars for blackmailing a local resident.
— Tuoi Tre News 
Banks cautious about business targets in 2017
The season of annual shareholders meeting will begin next month and commercial banks have been cautious while setting business targets for this year in the context of slow bad debt settlement and high risk provision, Dau tu chung khoan (Securities Investment) newspaper reported.
— VietNamNet Bridge 
Capitalism: Hot Flight Attendants In Bikinis Made Vietnam Its First Female Billionaire 
Airlines all have their own uniforms for flight attendants, but those uniforms were never a reason customers choose to fly a particular airline…until now. VietJet, a regional airline in Vietnam, has its young flight attendants dress in corporate colored bikinis, and that marketing gimmick has helped the company's CEO, Nguyen Thi Phuong Thao, become the country's first self-made female billionaire.
— Daily Caller 
Advertisement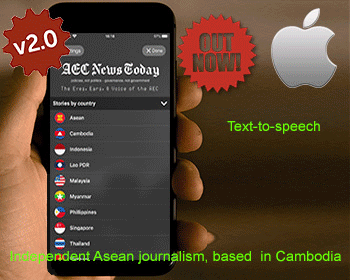 Vietnam Airlines launches direct route from Hanoi to Sydney
The first flight of Vietnam Airlines from Hanoi to Sydney carrying 230 passengers arrived in Sydney Airport on March 29.
— Saigon 
Feature photo Qui Nguyen Khac
Find our previous morning news feature photos in the AEC News Today Morning News Feature Photos gallery where you will find a pictorial display of daily life throughout the Asean Economic Community (AEC).
Introducing The AEC News Today Mobile App
In an era of hectic schedules where time is precious, the AEC News Today mobile app enables you to stay up to date with the latest Asean news on governance and policy issues affecting the Asean Community while you are on the move and whenever you have a few minutes to spare.
See full details, including our AEC News Today Mobile App Privacy Statement here: Stay up to Date With The AEC News Today Mobile App
Download the AEC News Today mobile app from Google play or the App stores by clicking the icons below.
Vietnam morning news is published M-F by AEC News Today: Governance, not government; policies not politics.
The following two tabs change content below.

Leakhena Khat
Leakhena is a junior journalist at AEC News Today who is also currently studying International Relations, which she finds adds perspective to her work reporting on the Asean Community.
"I love what I am doing so much as it gives me a lot of great experience and provides challenges to my mind.

Latest posts by Leakhena Khat (see all)