Vietnam morning news by AEC News Today is your one stop source for Vietnam news on matters of governance and policies affecting Asean business communities.
Vietnam's Economy Takes Knock as Samsung Production Drops
Vietnam's economy grew at a slower pace than economists estimated in the first quarter as industrial output eased and Samsung Electronics Co. cut production of smartphones.
— Bloomberg 
Vietnam's growth slows down to 5.1 percent in Q1
Vietnam posted a gross domestic growth (GDP) rate of 5.1 percent in the first quarter of 2017, signalling a slowdown compared to the first-quarter rates of 6.12 percent in 2015 and 5.48 percent in 2016.
— Vietnam Plus 
Vietnam welcomes over 3 million foreign visitors in Q1
Vietnam welcomed more than 3 million foreign visitors in the first quarter of 2017, a 30 percent increase from the same period last year, official data showed. Over 70 percent of arrivals were from Asian countries.
— VnExpress 
Vietnam's PM orders investigation into latest Chinese tour scams
Vietnamese Prime Minister Nguyen Xuan Phuc has ordered the northern province of Quang Ninh to investigate reports of Chinese tour scams following a sudden jump in the number of Chinese visitors in March.
— VnExpress
Advertisement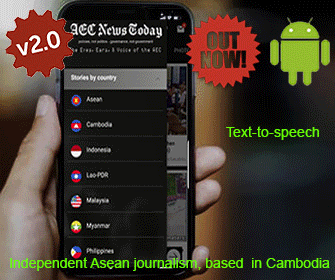 Changes needed to ensure sustainable agriculture
The slow growth of the agricultural sector starting in 2015, shortcomings of small-scale production, poor quality and productivity amid fiercer global competition are threatening the sustainability of farming in Viet Nam and demanding institutional and mechanism changes.
— VietNamNet Bridge 
Japan's Hitachi, SMBC launching e-money system in Vietnam
Hitachi and Sumitomo Mitsui Banking Corp. of Japan as well as Vietnam Post in mid-April will begin offering an e-money pension payment system in the Southeast Asian nation.
— Nikkei Asian Review 
Food safety remains an issue in Vietnam, report says
A new report from the World Bank highlights the risk of consuming tainted meat products from wet markets in Vietnam.
— VnExpress 
Vietnam, Japan ink MoU to boost tourism
The two sides were represented by the Vietnam National Administration of Tourism (VNAT) and Japan National Tourism Organisation (JNTO).
— VietNamNet Bridge 
5,000 health insurance cards issued with incorrect information
Local health insurance authorities of the central province of Nghệ An have issued some 5,000 health insurance cards with wrong personal information, the provincial authority has said.
— Viet Nam News 
India, Vietnam call truce in trade spat; Delhi pledges pest-free goods
India has decided to extend the hand of reconciliation to Vietnam to avoid a repetition of a recent spat which both countries banning each other's farm products, including coffee beans and peanuts.
— The Hindu Business Online 
Vietnam receives great attention from Korean investors
Director of the Korea Trade-Investment Promotion Agency (KOTRA) in Hanoi Park Chul Ho made the remark in an interview granted to Cong Thuong (Industry & Trade) newspaper on the occasion of the RoK's participation in the Vietnam International Trade Fair (Vietnam Expo 2017) in April as an honourary country.
— VietNamNet Bridge
Ministry tightens regulations on guest worker providers
The Ministry of Labour, Invalids and Social Affairs will tighten regulations to ensure only qualified enterprises are permitted to provide guest worker services.
— Vietnam Plus 
Vietnam to expand program to eliminate tuberculosis
A conference was yesterday organized to clarify tuberculosis in Vietnam and the need to improve the national strategy to prevent the disease aiming to eliminate it totally in the country.
— Saigon 
$45mn debris detection system proposed for Vietnam's major airports
Vietnam's aviation watchdog is seeking approval for a multimillion-dollar project to equip two of the country's biggest airports with a system that will ensure planes do not hit foreign objects on their runways.
— Tuoi Tre News 
Vietnam's agro exporters to raise quality for Japanese market
Vietnamese businesses are investing millions in developing better raw materials and modern factories to produce agricultural products that meet Japan's high import standards.
— Tuoi Tre News 
Bình Thuận temporarily bans mollusc and bivalve exploitation
The southern central province of Bình Thuận has issued a temporary ban on the exploitation of molluscs and bivalves across its sea waters as part of an effort to protect and regenerate dwindling marine resources.
— Viet Nam News
Strong partnership needed to tackle modern slavery, trafficking
Strong partnership and multi-agency efforts were vital for success in the fight against modern slavery and human trafficking, a conference that opened in central Đà Nẵng City heard on Wednesday.
— Viet Nam News 
Forging Intergenerational Links in Vietnam
In Vietnam, which lacks an adequate social welfare system, informal community-based activities play a major role in the well-being of elderly residents. The Intergenerational Self-Help Club (ISHC) in Thanh Hóa province on Vietnam's north central coast is one example.
— Nippon 
Advertisement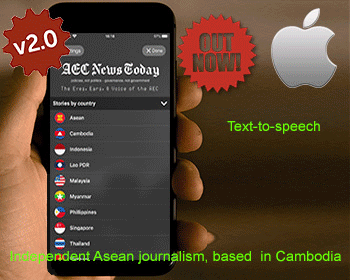 Feature photo Qui Nguyen Khac
Find our previous morning news feature photos in the AEC News Today Morning News Feature Photos gallery where you will find a pictorial display of daily life throughout the Asean Economic Community (AEC).
Introducing The AEC News Today Mobile App
In an era of hectic schedules where time is precious, the AEC News Today mobile app enables you to stay up to date with the latest Asean news on governance and policy issues affecting the Asean Community while you are on the move and whenever you have a few minutes to spare.
See full details, including our AEC News Today Mobile App Privacy Statement here: Stay up to Date With The AEC News Today Mobile App
Download the AEC News Today mobile app from Google play or the App stores by clicking the icons below.
Vietnam morning news is published M-F by AEC News Today: Governance, not government; policies not politics.
The following two tabs change content below.

Leakhena Khat
Leakhena is a junior journalist at AEC News Today who is also currently studying International Relations, which she finds adds perspective to her work reporting on the Asean Community.
"I love what I am doing so much as it gives me a lot of great experience and provides challenges to my mind.

Latest posts by Leakhena Khat (see all)