Welcome to the Singapore morning news roundup by AEC News Today, your one stop for Singapore news on matters of governance and policies affecting Asean business communities.

Singapore's fiscal situation to face more challenges beyond 2020: Heng Swee Keat
Beyond this decade, Singapore's fiscal situation would become more challenging as Government spending looks set to outstrip revenue in the longer term, Finance Minister Heng Swee Keat said at the end of a three-day Parliament debate on the Budget for 2017.
— Channel NewsAsia 
Singapore manufacturing expands again in February but at a slower clip
SINGAPORE'S manufacturing sector continued expanding in February for the sixth consecutive month, albeit at a marginally slower rate.
— The Business Times
Singapore investors among most active in Saudi Arabia
Singapore-based investors are among the most active Asian investors in Saudi Arabia and this level of interest is poised to grow even stronger, a top Saudi official said yesterday during a visit here.
— The Straits Times 
Japan may pull a Singapore in controlling casino gambling: Analyst
Casino operators around the world are eyeing an entry into the seemingly lucrative Japanese market, but one analyst said lawmakers in the world's third largest economy may follow in Singapore's footsteps to limit gambling among her citizens.
— CNBC 
Advertisement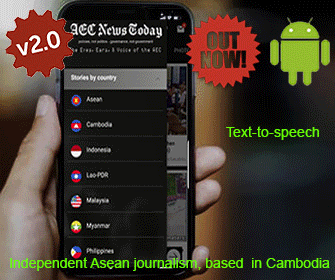 Helping firms enter emerging markets
More businesses are venturing to emerging markets such as sub-Saharan Africa and Latin America, which offer opportunities for those keen on tapping less familiar markets.
— The Straits Times

Bank transfers with just recipient's mobile phone number
By the middle of this year, transferring funds to a colleague or stallholder can be done on a mobile phone without having to enter their bank account number.
— The New Paper 
Shared interests between S'pore, China far outweigh differences
The relationship between Singapore and China is in good working order, and while the two countries may have differences, both sides must recognise that they have far more common interests, said Minister for Foreign Affairs Vivian Balakrishnan.
— Today Online

Grab unveils shuttle bus service in Singapore
Ride-hailing platform Grab launched Grab Shuttle, a beta shuttle bus service mobile application to move larger groups of individual commuters from door to door.
— Singapore Business Review 
Budget prepares S'pore to adapt to changing times: Heng
With the winds of change sweeping across the world and portending far-reaching implications, there is no step-by-step guide on how to venture into the volatile and unpredictable future, Finance Minister Heng Swee Keat cautioned as he wrapped up the three-day Budget debate yesterday.
— Today Online 
Singapore can tap artificial intelligence to solve problems
Singapore, in tapping artificial intelligence (AI) as part of its Smart Nation drive, will help policymakers put their finger on what makes its citizens tick, Google's director of research Peter Norvig believes.
— The Straits Times 
What makes Singapore property attractive for foreign investors this year?
Analysts are seeing continued resilience in terms of property investment in Singapore, highlighting several opportunities the country could leverage on.
— Singapore Business Review 
Even in weak market, racial bias trumps profit for many Singapore landlords
In Singapore, many landlords prefer leaving their units empty to renting to certain ethnic groups.
— CNBC
Rise in Internet use fuelling online drug trade
Only six people were arrested in 2014 for buying drugs and drug-related paraphernalia online, compared to 201 last year, said Minister for Home Affairs K Shanmugam in Parliament yesterday, shedding more light on the growing trend.
— Today Online
Government must enable sports businesses too
The ActiveSG Football Academy, which is run by Sport Singapore, is killing industry and enterprise, and will destroy Singaporean livelihoods.
— The New Paper
More help to give caregivers a break
A pilot scheme that aims to give caregivers a breather from their duties has been expanded, with the programme now available at more than 40 nursing homes, up from 15 in 2013.
— The Straits Times 
Feature photo: Rıfat Sefa KÜÇÜK
The Singapore morning news roundup is published M-F by AEC News Today: Governance, not government; policies not politics.
The following two tabs change content below.

Leakhena Khat
Leakhena is a junior journalist at AEC News Today who is also currently studying International Relations, which she finds adds perspective to her work reporting on the Asean Community.
"I love what I am doing so much as it gives me a lot of great experience and provides challenges to my mind.

Latest posts by Leakhena Khat (see all)