Welcome to the Myanmar morning news roundup by AEC News Today, your one stop for Myanmar news on matters of governance and policies affecting Asean business communities.

Myanmar's trade deficit reaches US$4 billion
Myanmar's foreign trade value for this fiscal year (2016-2017) has reached over US$25 billion, with the trade deficit totalling more than $4 billion, according to official figures.
— The Nation
Japanese brewer Kirin targets Myanmar's hardy drinkers
Japanese brewer Kirin is hoping to tap into swift growth — and serious staying power — with its latest investment in Myanmar's fizzing beer market, a senior executive said Friday.
— Coconuts Yangon
US shrimp exec: Myanmar could export 100,000t in five years
Myanmar hopes US technical assistance will allow it to signifcantly boost its shrimp production and exports, reports The Nation.
— Undercurrent News
Fighting in Laukkai resumes, dozens dead, houses destroyed
Gunfire and fighting have resumed in the Kokang self-administered area at pre-dawn on March 6, ending months of peace in the troubled area.
— Myanmar Times

Advertisement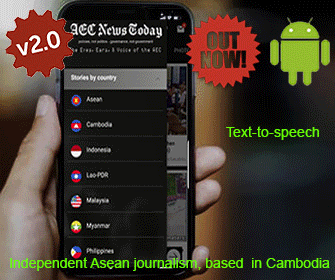 Abuses on Rohingyas Increase for Rejecting NV Card
The Myanmar authorities have increased the abuses on the Rohingya people in Maungdaw Township as they refuse to accept NV Card (National Verification Card or NVC), it has been reported.
— Rohingya Vision
Myanmar Dealbook: Thai Sahadharawat Co Ltd, Soibuild Group plan investments
Thailand's metal packaging firm Sahadharawat will be investing $5.1 million for manufacturing metal cans in Myanmar. Also, Singapore's leading property group Soibuild is setting up a plant at an investment of $13.9 million to produce steel products in the country.
— Deal Street Asia

Lifting the barriers to doing business in Myanmar
MYANMAR is at a crossroads. With a democratically elected government, growing levels of foreign direct investment, rich endowments of natural resources and one of the highest rates of economic growth in the Asia-Pacific region, the future looks bright.
— Frontier Myanmar
Shell ornament production falls
The production of seashell ornaments has dropped as the population of shellfish shrinks due to excessive and irresponsible fishing, according to the residents of Thandwe Township, Rakhine State.
— Eleven
70 townships to be chosen to national health project
The names of townships which are included in the first phase of Myanmar's national health project (2017-2021) will be announced at the end of this month, said Dr Thant Sin Tun, assistant secretary of the Ministry of Health and Sports and the leader of the group for designing the project.
— Eleven
Rakhine govt to help Mrauk-U farmers
Farmers in Mrauk-U township of Rakhine state will meet with officials of Rakhine state government to discuss dropping rice prices. On February 25, around 400 farmers staged a protest, calling on the state government to deal with declining rice prices.
— Eleven
NHRC looks into cross-border rights violations
The delegation led by Tuenjai Deetes the National Human Rights Commissioner of Thailand – along with journalists, researchers and civil society representatives – visited Dawei in late February to exchange views in a public forum and push forward the investigation of two Thailand cross-border investment firms: Myanmar Pongpipat company and Italian-Thai Development company. After the visit, the National Human Rights Commission of Thailand (NHRC of Thailand) will submit a report to the Thai and Myanmar governments.
— Myanmar Times
New waterfall resort to open in Pyin Oo Lwin
The Thone Sint (Three Level) Waterfall resort near the Kyauk Chaw-Ye Ywar road is built by the Shwe Dokhtawaddy Company which was founded by three rich villagers from Magyi Inn village.
— Myanmar Times
Mandalay to auction off fishing lakes
Mandalay is putting some 170 fishing lakes in the region under the hammer this coming budget year, according to the Fisheries Department.
— Myanmar Times
NRL enters Myanmar wax market
Guwahati, Mar 6 (PTI) Numaligarh Refinery Limited (NRL) has entered the Myanmar market by exporting wax, following the visit of Union Petroleum Dharmendra Pradhan to the neighbouring country.
— India.com
Myanmar attracting tourists through river cruises
In a sign of Myanmar's rise as a tourist destination, another cruise company has announced plans to set sail along the Irrawaddy River in response to growing demand.
— Inquirer.net
Myanmar's Economic and Industrial Evolution Creating Growth Opportunities
Frost & Sullivan hosts a complimentary briefing to help unravel the future of Myanmar, its growth environment, and emerging opportunities across key industries
— Market Watch
MiTA Myanmar Medical Exhibition, MHC 2017, 23-25 June in Yangon, Tatmadaw Hall
MiTA is organizing MHC 2017 with multiple themes because then the exhibition becomes more effective at present time in Myanmar because there will be better business matchmaking with Myanmar Medical-Pharma Companies and Myanmar Importers & Distributors; the majority of the private companies in Myanmar are family-owned and they have multiple businesses and this also attracts more number of trade visitors, professionals and the general public to attend the exhibition.
— Satellite PR News (press release)
Ex-political prisoners denounce threats to constitutional reform
The Former Political Prisoners Society (FPPS) has denounced anyone who opposes the process of constitutional reforms, according to a statement released at a conference at the Orchid Hotel in Yangon on March 5.
— Eleven
Advertisement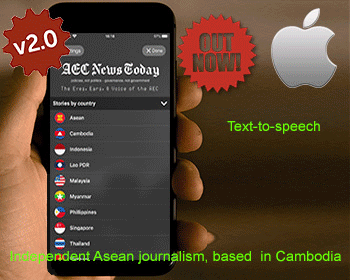 Gang of masked individuals ransack house in Kutkai, shoots homeowner
A man was seriously wounded last week when a group of masked individuals invaded his home and fled with several of his possessions before firing shots at him. The attack took place last Friday afternoon, when six masked men on motorcycles approached 39-year-old She Chan Yi's house located in Mu Se District's Kutkai Township.
— Coconuts Yangon
Feature photo: Francisco Anzola
The Myanmar morning news roundup is published M-F by AEC News Today: Governance, not government; policies not politics.
The following two tabs change content below.

Stella-maris graduated with a Bachelor of Arts, Education from Ebonyi State University, Nigeria in 2005.
Between November 2010 and February 2012 she was a staff writer at Daylight Online, Nigeria writing on health, fashion, and relationships. From 2010 – 2017 she worked as a freelance screen writer for 'Nollywood', Nigeria.
She joined AEC News Today in December 2016.

Latest posts by Stella-maris Ewudolu (see all)