Welcome to the Myanmar morning news roundup by AEC News Today, your one stop for Myanmar news on matters of governance and policies affecting Asean business communities.

US to Give $150k of Equipment to Coffee Growers in Shan Township
The United States Agency for Inter­national Develop­ment (USAID) will offer $150,000 worth of equip­ment to help coffee culti­vators in southern Shan state, an industry official has said.
— Consult-Myanmar
WB works with Myanmar govt to modernize banking system
Myanmar is embarking on the first comprehensive audit of state-owned banks in decades, part of a push to modernize the financial system and tackle risks to the nation's rapid economic growth.
— Business Mirror
Plan to export 100Gbps bandwidth to Myanmar
Bangladesh has planned to export 100 Gbps (Gigabit per second) bandwidth to Myanmar through undersea cable which would boost the government revenue.
— The Nation
Thai firm N Health launches joint venture to open Myanmar's first private medical lab
NATIONAL HEALTHCARE Systems Co Ltd, a Thai medical service provider supporting hospital businesses in Asean, opened on Sunday an independent clinical laboratory as a joint venture with two Myanmar firms – Sea Lion Group and Bahosi Hospital.
— The Nation
Advertisement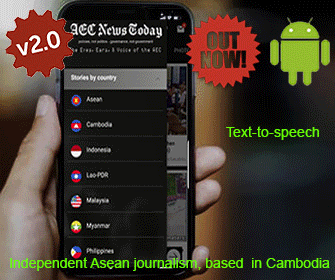 BAFS ponders pipeline extension
SET-listed Bangkok Aviation Fuel Services Plc (BAFS) is mulling an extension of a pipeline project from the North of Thailand into Myanmar and China, with plans to conduct a feasibility study by the end of this year or early next.
— Bangkok Post
Burma's nationalist monk banned from delivering sermons
Burma's State Sangha Maha Nayaka Committee on Thursday issued an order banning infamous nationalist Buddhist monk U Wirathu from delivering sermons across the country for one year starting from March 10 due to his religious hate speeches, The Irrawaddy Online reported on Saturday.
— Thai PBS
Ministry Aims at 1 Million Housing Units by 2030
The Ministry of Construction has planned to implement one million units by 2030, according to the government's housing development plan.
— Consult-Myanmar
German Bank to Loan €5m For Upgrades at Yangon Railway
Myanmar is to re­ceive a €5 mil­lion loan from Germany's KfW Develop­ment Bank for upgrades to the Ywa Htaung diesel locomotive shed, where trains are kept when not in use.
— Consult-Myanmar
'Tuberculosis' kills 14 in Myanmar's remote north
At least 14 people have died from pulmonary tuberculosis in a remote and impoverished region in Myanmar's north this year, according to officials Thursday.
— Anadolu Agency
Planning and Finance Ministry to take over MADB
Myanmar Agricultural Development Bank (MADB) will be taken over by the Ministry of Planning and Finance in April, due to difficulties faced by the bank in issuing loans expediently to farmers as well as collection of loan repayments, Deputy Minister U Hla Kyaw from Ministry of Agriculture, Livestock and Irrigation said at the Pyithu Hluttaw.
— Myanmar Times
Myanmar govt staff asked to cut Thingyan holiday
The Myanmar government has asked ministries and state organisations to reduce the Thingyan water festival holiday.
— The nation
Kyauktada receives 35 CCTV cameras in bid to reduce crime and littering
Bad news for criminals planning any major hoists in Kyauktada — the township just installed a total 35 CCTV cameras in the area.
— Coconuts Yangon
Tiong Nam's growth strategy – trucking network linking Malaysia-Thailand-Myanmar-Laos-Vietnam-China
ross-border trucking and e-commerce businesses could be the next drivers of growth for Tiong Nam Logistics Holdings Bhd.
— Consult-Myanmar
Clothing exports increase by $1bn
More than US$1.64 billion of clothing under the cut-make-pack (CMP) system was exported between April and February, according to the Ministry of Commerce.
— Eleven
Security tightened in Maungdaw
The authorities have tightened security at border outposts in Maungdaw amid fears of militant strikes.
— Eleven
Migrants protest at Thai factory
More than 800 workers at the Golden Prize canning company in Mahachai, Thailand, have protested for violating employee rights, according to Ye Min from the Thai-based Aid Alliance Committee (AAC).
— Eleven
Bosses, workers negotiate return to work after $75,000 rampage at garment plant
Management and employees are negotiating a return to work at a Chinese-owned garment factory in Yangon where striking workers destroyed machinery late last month, media reports said.
— Frontier Myanmar
NLD MPs propose funding suspension for dozens of state factories
National League for Democracy lawmakers on Friday proposed taking the axe to state-owned factories, with budget support for 44 of 52 projects likely to be cut off.
— Frontier Myanmar
Advertisement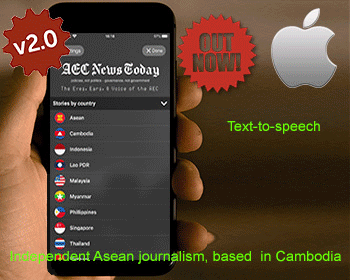 Myanmar Muslim minority subject to horrific torture, UN says
A top UN official says "crimes against humanity" are being committed by the military and police against Myanmar's Rohingya Muslim minority.
— BBC News
UWSA fires a salvo of criticism at peace process
The United Wa State Army has lambasted the peace process in a paper circulated ahead of a meeting it called of ethnic armed groups that are yet to sign the 2015 national ceasefire accord.
— Frontier Myanmar
Uprooted by war, fearing troops, Myanmar girls learn karate
Every afternoon, dozens of teenage girls at the school for displaced children line up on the grounds, dressed in white uniforms with belts of various colors: yellow, blue, white. They kick high and jump with glee before settling into their exercises, shouting in Japanese as they punch into the air.
— Northwest Asian Weekly
Top Myanmar Bank May Sell Stake to Foreign Firm, If Law Allows
Myanmar's largest privately-owned bank by assets says it's willing to sell a stake to a foreign lender, pending a change in the country's law, as it gears up to expand its operations in one of Asia's most under-banked nations.
— Bloomberg
Japanese organisations to provide more Myanmar aid
JAPAN-BASED Nippon Foundation and sister organisations have granted Myanmar nearly $90 million to fulfill the nation's basic needs since 1976, and have planned to support additional $30 million during the National League for Democracy Government term, said Yohei Sasakawa, special envoy of the Japanese government for national reconciliation in Myanmar and chairman of the Nippon Foundation (TNF).
— The Nation
Myanmar garment industry body denies use of child labour in factories
DESPITE RECENT international reports which accused some garment factories in Myanmar of labour abuses, top executives of Myanmar Garment Manufacturers Association said last week that the industry did not accept the use of child labour, in line with the standards of International Labour Organisation.
— The Nation
Thai soap angers family of Myanmar's last king
The family of Myanmar's last king hit out on Sunday at a Thai soap opera inspired by the palace intrigue of their ancestors, accusing Thailand of double standards in how it treats another country's royals.
— The Nation
Rohingya Women Organization Inaugurated in Malaysia
A Rohingya women organization named 'Rohingya Women Development Network (RWDN)', the first women-centric organization of its kind, has been inaugurated here in Kuala Lumpur today (Mar 11).
— Rohingya Vision
Two Burmese workers killed and 13 others injured in road accident
Two Burmese migrant workers were killed and 13 others were injured, three of them in serious condition, when a passenger van in which they were riding slammed into the rear of a trailer truck in Kampaeng Phet province before dawn on Sunday.
— Thai PBS
Feature photo: Eli Shany
The Myanmar morning news roundup is published M-F by AEC News Today: Governance, not government; policies not politics.
The following two tabs change content below.

Stella-maris graduated with a Bachelor of Arts, Education from Ebonyi State University, Nigeria in 2005.
Between November 2010 and February 2012 she was a staff writer at Daylight Online, Nigeria writing on health, fashion, and relationships. From 2010 – 2017 she worked as a freelance screen writer for 'Nollywood', Nigeria.
She joined AEC News Today in December 2016.

Latest posts by Stella-maris Ewudolu (see all)