Malaysia ranked third in world retail development index
Malaysia has been ranked third in the 2017 Global Retail Development Index (GRDI) by AT Kearney, reported the Malaysian news agency Bernama.
– VietnamPlus
Online Sales In Malaysia To Shoot Up By 50 Pct Throughout Ramadan
Online sales are expected to surge upward by at least 50 per cent throughout the Ramadan and Raya periods this year as Malaysians prepare for the festive season.
– MalaysianDigest
Total trade rises to RM139.18 bln in April, exports expand to RM73.97 billion
Malaysia's total trade in April 2017 expanded by 22.5 per cent to RM139.18 billion compared with the corresponding month last year, with exports increasing by 20.6 per cent to RM73.97 billion.
– The Borneo Post Online
Animal health firm gets Malaysian antibiotic approval
A subsidiary of London-based veterinary drug producer ECO Animal Health Group plans to become a "major force" after its poultry antibiotic was approved for sale in Malaysia.
– FoodNavigator-Asia
Malaysia's trade seen growing 5% this year – Mustapa
Malaysia's trade is seen growing 5% in 2017 amid the global economic uncertainty, said International Trade and Industry Minister Datuk Seri Mustapa Mohamed.
– The Star Online
Advertisement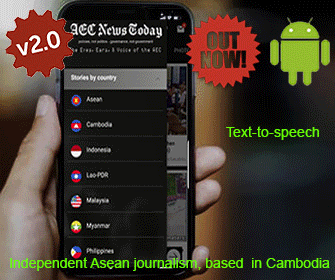 Petronas' results fuel optimism in O&G sector
Analysts are generally optimistic on the recovering domestic oil and gas (O&G) industry, as Petroliam Nasional Bhd (Petronas) recorded a commendable performance in its first quarter of financial year 2017.
– The Star Online
Enra partners Emrail in rail projects
Enra Group Bhd has inked a shareholders agreement with Emrail Sdn Bhd to jointly set up a company and provide total engineering solutions and services for rail and track transportation projects in Malaysia.
– The Star Online
KIA reaching its full capacity — AirAsia CEO
The Kuching International Airport (KIA) has almost reached its capacity of five million passengers per year.
– The Borneo Post Online
Malaysia exit could prove tricky for ANZ as hurdles abound
Shayne Elliott is in a hurry to go home. But exiting Kuala Lumpur won't be as easy as it was to leave Singapore.
– Deal Street Asia
Malaysia's April exports rise 20.6% on strong China shipments
Malaysia's April exports rose 20.6% from a year earlier thanks to higher shipments to China and robust demand for electronics items, official data Monday showed.
– Nikkei Asian Review (paywall)
Net foreign buying crosses RM10 bln mark this year
Foreign funds' continuous buying last month amounted to RM1.47 billion, lifting the cumulative year-to-date number to breach the RM10 billion mark at RM10.14 billion.
– The Borneo Post Online
Lion Air could help launch Boeing 737 MAX 10
Indonesian budget carrier Lion Air may be a launch customer for the Boeing 737 MAX 10, a larger version of the planemaker's medium-haul family that is expected to be launched at the Paris Airshow, three people familiar with the plans said.
– The Star Online
PM hopes more foreign financial institutions will move into TRX
Prime Minister Datuk Seri Najib Razak is hopeful that more foreign financial institutions will make the Tun Razak Exchange (TRX) their hub, even as the iconic development is set to become a leading centre for international finance and business.
– Malay Mail Online
IHH Healthcare eyeing M&A in India, says CIMB Research
CIMB Equities Research believes IHH Healthcare is looking into mergers and acquisitions (M&A) in India.
– The Star Online
AirAsia eyes local, international expansion
AirAsia Bhd (AirAsia), who has been gunning for aggressive regional expansion with the signing of two separate joint-ventures in Vietnam and China in the first half of 2017 (1H17), will continue to emphasise on both local and international expansion.
– The Borneo Post Online
AsiaBio unit in tie-up with Hong Kong and China companies
AsiaBio Capital Sdn Bhd (ABC), a subsidiary of AsiaBio Group, has tied up with Hong Kong and China-based parties to produce and export halal-certified food products globally.
– The Star Online
Maxis remains in top spot, Celcom regains second place
Maxis continued to maintain its lead in the industry in terms of revenue market share (RMS) in Q1, while Celcom regained second place, moving Digi to third place as its RMS declined for the third consecutive quarter.
– The Star Online
Feature photo Naim Fadil 
Find our previous morning news feature photos in the AEC News Today Morning News Feature Photos gallery where you will find a pictorial display of daily life throughout the Asean Economic Community (AEC).
Malaysia morning news is published M-F by AEC News Today: Governance, not government; policies not politics.
Advertisement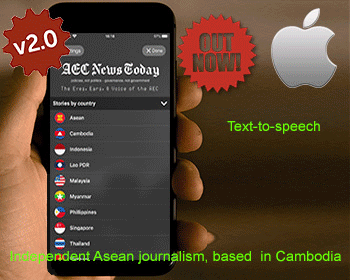 The following two tabs change content below.
Latest posts by Cara Navarro (see all)