Advertisement

An Indonesian food technologist admits that palm oil – which is widely used in the processed food industry – has a potentially carcinogenic contaminant, but says no epidemiological study has been carried out on its impact on human health.
Controversy has raged over the carcinogenic potential of palm oil since May 2016 when the European Food Safety Authority (EFSA) claimed in a statement that palm oil "generated more of a potentially carcinogenic contaminant than other vegetable oils when refined at temperatures above 200 degrees Celsius (392 Fahrenheit)."
In January, Nature published the results of a study which showed that palmitic acid (a major part of palm oil) boosts metastases (spread of cancer) through CD36 — a specific protein found in cancer cells that is responsible for taking up fatty acids.
However, while Donald Siahaan, senior food technologist at the Indonesian Oil Palm Research Institute (IOPRI), says that while GE has been proven to be carcinogenic, it still does not warrant a ban on palm oil.
At Least a Ten-Year Study Needed First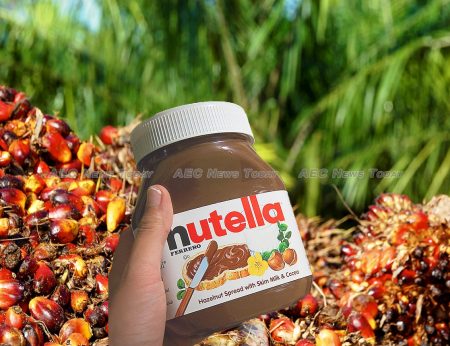 "Firstly, no international standard has been set for GE concentration in palm oil and the contaminant naturally exists in many foods including those processed from soybeans," Mr Siahaan told SciDev.Net.
Secondly, says Mr Siahaan, research concerning GE has been limited to laboratories. "Food is complex. What happens in the laboratory does not always happen in our body because there are so many factors which influence chemical reactions."
According to Mr Siahaan only a long-term epidemiological study involving a large number of participants and done over at least ten years, can establish the level of risk in consuming palm oil. Mr Siahaan's arguments echoed a defence of palm oil put up by Ferrero SpA, the manufacturers of Nutella, the popular spread, following the EFSA statement. Ferrero uses up some 185,000 tons of palm oil annually.
However, Hellen Knutzen, chair of the Contaminants in the Food Chain panel of the EFSA that investigated palm oil says there is enough evidence to conclude that glycidol is genotoxic and carcinogenic.
"In risk assessments of such compounds, evidence from human epidemiological studies are not needed in order to conclude on the human health risk," Ms Knutzen explained.
Ms Knutzen says that assessors investigate the margin between the dose that causes cancer in experimental animals and the dose that humans are exposed to. If the margin is not sufficiently large, it is concluded that there is a potential human health concern.
While EFSA is not empowered to make regulations, the European Commission (EC) is contemplating steps that may include setting permissible levels of GE in food items.
Ms Siahaan says Indonesia's agricultural ministry plans to conduct its own survey of GE concentrations in palm oil across the country. Indonesia, the world's biggest palm oil producer, has a target to produce 40 million tons of palm oil annually by 2020.
This article was written by SciDev.Net's South-East Asia & Pacific desk and first appeared on SciDev.net as: Palm oil under fire as potential carcinogen under a Creative Commons licence and is reproduced here with its kind permission.
Related:
The following two tabs change content below.
SciDev.Net is the world's leading source of reliable and authoritative news, views and analysis on information about science and technology for global development.
Our main office and Global edition are based in London but we have a worldwide network of registered users, advisors, consultants and freelance journalists, predominantly from developing countries, who drive our activities and vision.
Latest posts by SciDev.Net (see all)