Vietnam jails Danang ex-chairmen over economic mismanagement
A court in Vietnam handed lengthy jail terms on Monday to two former chairmen of Danang city, accused of economic mismanagement, state media reported on Monday.
— FMT
Vietnam 2019 trade surplus $11.12 billion, beating $9.94 billion forecast: customs
Vietnam recorded a trade surplus of $11.12 billion last year, widening from a surplus of $6.8 billion in 2018, customs data released on Monday showed, with smartphones, garments and electronic home appliances among the largest export earners.
— Reuters
Vietnam receives US$16.7 billion of remittances in 2019
According to statistics by the World Bank (WB), overseas remittances transferred to Vietnam are estimated at US$16.7 billion in 2019, an increase of 4.4 percent compared to that in 2018.
— Sggp News
Tax sector urged to realise State budget collection target
Minster of Finance Dinh Tien Dung on January 13 asked for greater efforts from the tax sector to well implement the budget collection plan for 2020 assigned by the National Assembly and the Government.
— VietnamPlus
Support industry boosted the development of Vietnam's industrial real estate
The supporting industry boosted the development of Vietnam's industrial real estate market last year, according to CBRE Vietnam Co, Ltd.
— Vietnam Insider
Advertisement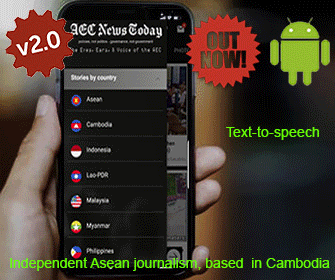 Over 100,000 low-cost air tickets offered at Hanoi tourism fair
Around 100,000 budget air tickets are expected to be sold at Vietnam International Travel Mart 2020 scheduled to take place in Hanoi early April.
— Vietnam Insider
Vietnamese infrastructure policy earns investors' thumbs-up
To lure more foreign investment in infrastructure, Vietnam needs to have a clear public-private partnership (PPP) framework.
— The Hanoitimes
Traffic congestion worsened in HCMC ahead of Tet holiday
Many streets in downtown Ho Chi Minh City and near the city's entrances have become increasingly congested due to rising demand for transport and delivery ahead of the 2020 Lunar New Year (Tet) holiday.
— Vietnam Insider
U.S. Navel oranges sold in Vietnam
Navel oranges of California, the United States have been officially sold in Vietnam, starting from January 11.
— Sggp News
VN wood products must focus on designs, branding, industry insiders say
Việt Nam's wood industry needs to focus on improving designs, creating brands and preventing fraudulent activities to ensure "healthy growth," an industry meeting heard.
— Viet Nam News
The supporting industry boosted the development of Vietnam's industrial real estate market last year, according to CBRE Vietnam Co, Ltd.
— Vietnam Insider 
Iran Should Become Another Vietnam
Hanoi's regime is almost as abusive as Tehran's, but it has good relations with the U.S., despite history.
— Wall Street Journal
SOE equitisation plan likely to be missed in 2017-20
The equitisation of State-owned enterprises (SOEs) has fallen behind the target set by the Government and ministries for 2017-20.
— Viet Nam News
Events held to bolster Vietnam-Japan economic, labour, tourism ties
A ceremony was held in the central city of Da Nang on January 13 to kick off a series of workshops and forums on economic, labour and tourism cooperation between Vietnam and Japan.
— NDO
Large-cap companies end 2019 lower from their debuts
Three large-cap companies that debuted on the Ho Chi Minh Stock Exchange (HoSE) in 2019 saw their shares beaten by the benchmark VN-Index at the end of the year.
— VietnamPlus
Vietnam sales decline continues in December
New vehicle sales in Vietnam declined again in December 2019, by 3.3% to 31,425 units from 32,511 units in the same month of the previous year, according to wholesale data released by the Vietnam Automotive Manufacturers Association (VAMA).
— Just-auto
A lot of pressure for inflation control in 2020
The fluctuating price of pork last year had significant impacts on the market, as the price plummeted in the first half of the year then soared in the second half.
— Viet Nam News
18th Cambodia- Laos-Myanmar- Vietnam senior economic officials' meeting opens
The 18th Cambodia- Laos -Myanmar- Vietnam senior economic officials' meeting (CLMV SEOM) was opened in the capital city of Hanoi yesterday.
— Sggp News
Real estate supply drops
According to the Department of Construction of Ho Chi Minh City, from the beginning of last year to now, it has verified 42 projects that are eligible to raise capital for future products of 23,046 houses, including 21,821 apartments, 883 houses and 342 villas, worth more than VND56.25 trillion.
— Sggp News
Shares forecast to advance on bottom fishing
Shares could rebound next week following recent sharp falls that have triggered investors to bottom fish, but fluctuations can be expected.
— Viet Nam News
People could film and record traffic police from January 15
The prohibition on filming traffic police officers on duty has been lifted amid concerns the new steep fines for drunk driving could engender corruption.
— Vietnam Insider
Evolution of Hanoi's facelift over the last 20 years
Despite dealing with the dense and crowded city and the difficult time to make a living every day, people in Hanoi still love their life and never miss beautiful moments.
— The Hanoitimes
Vietnam police investigate fatal Hanoi riot
Vietnamese police have announced the investigation into a deadly clash in Hanoi suburbs which killed three policemen and one protester over land disputes.
— The Hanoitimes
Cambodia, Vietnam seek to promote border trade
Cambodia and Vietnam have now begun working on border checkpoints with the aim to promote cross-border trade exchanges between the countries.
— Khmer Times
US-China Trade War Seen as Boosting Vietnam Growth
Vietnam will enjoy the fastest economic growth in Southeast Asia in 2020, according to a new forecast from British multinational investment bank HSBC.
— VOA
Aviation sector brings most int'l tourists to Vietnam
Airplanes remained the primary means of transport to carry international visitors to Vietnam, with 80% of the total 18 million foreign travelers to the country in 2019 arriving by air.
— VietnamPlus
Grab appoints former Unilever executive to take driver's seat in Vietnam operations
Grab announced the appointment of Nguyen Thai Hai Van as managing director in Vietnam. She will take the lead in one of the most important markets for the company.
— Tech In Asia
VN struggling to persuade migrants to buy social insurance
Vietnam lacks comprehensive solutions to encourage migrant workers to buy voluntary social insurance, the country's top labour official has said.
— VietnamPlus
Ministry of Industry and Trade issues action programmes for 2020
Minister of Industry and Trade Trần Tuấn Anh has asked agencies and organisations in all localities to strengthen the fight against corruption and trade fraud.
— Viet Nam News
Việt Nam ranks 9th among countries importing US fresh fruits
The US' fresh fruit exports to Việt Nam reached US$97 million in 10 months of last year, as of October 30, a year-on-year increase of 46 per cent, reported the US Department of Agriculture.
— Viet Nam News
MIC gearing up for 2.6 Ghz auction
Minister of Information and Communications Nguyen Mạnh Hùng urged the Authority of Radio Frequency Management to auction off space on the 2.6 Ghz spectrum.
— Viet Nam News
GDP growth forecast robust for 2020
Việt Nam would look to maintain economic growth of 6.76 per cent this year, according to the National Centre for Socio-Economic Information and Forecast under the Ministry of Planning and Investment.
— Viet Nam News
Việt Nam and Japan agree to boost tourism co-operation
Việt Nam has called for stronger investment from Japan, including in medium- and small-sized enterprises in tourism, education and trade as the country eyes growth in the 'green' industry.
— Viet Nam News
PhD students to connect with industries, boost economic growth
PhD students need to connect with industries to benefit the economy in Việt Nam, experts said at a recent workshop in Hà Nội.
— Viet Nam News
Gov't bond yields hit record low
Government bond yields hit a record low in December 2019, with the interest rates of Treasury bonds of all terms seeing decreases by between 0.03 and 0.37 percentage points compared to November.
— Viet Nam News
Shares forecast to advance on bottom fishing
Shares could rebound next week following recent sharp falls that have triggered investors to bottom fish, but fluctuations can be expected.
— Viet Nam News
New players reshape Vietnamese aviation market
The latest figures published by the Civil Aviation Authority of Việt Nam revealed that the Vietnamese aviation market saw noticeable changes in 2019, driven by the participation of private carriers.
— Viet Nam News
Thừa Thiên Huế takes measures to protect wild birds
Authorities in the central province of Thừa Thiên – Huế have issued an order to protect wild birds after a large amount of birds moved to settle in residential areas.
— Viet Nam Net
CPTPP not proving a hit across the board
Việt Nam has been unable to gain export growth to all CPTPP member countries, according to the Ministry of Industry and Trade.
— Viet Nam News
Feature photo GE Reports
This week's Vietnam morning news feature photo focus on renewable energy use throughout Asean.
Find our previous morning news feature photos in the AEC News Today Morning News Feature Photos gallery where you will find a pictorial display of daily life throughout the Asean Economic Community (AEC).
—
About Vietnam morning news.
Vietnam morning news roundup is the most comprehensive hand-curated selection of Vietnam English language news headlines published. Each weekday we scour hundreds of local and international news sites and websites to find the most recent Vietnam English language news today.
We filter our the dull, the boring, the repetitive, and the click-bait and package all of the Vietnam daily news that you need to know to start your day into an easy to read, time saving format of Vietnam news headlines and first paragraphs before 7.30am Ha Noi time.
We clearly identify the source of all the Vietnam news headlines, whether it is behind a paywall, a media release, or whether the news site uses annoying pop-up advertising or auto-play video, in case those things annoy you too. If a website uses particularly invasive pop-up adverts, we'll tell you.
This enables you to make an informed choice of whether you want to learn more by clicking directly through to the original Vietnam news article, or keep on reading the remaining Vietnam daily news headlines.
Click here to get your Vietnam English language news today by email before 8am Ha Noi time daily. Remember to watch out for the confirmation email from us to confirm your subscription. Check your trash folder if you do not see it.
For more immediate updates download the AEC News Today Mobile App from the Apple or Google stores, or follow us on Twitter.
#Independentmedia
Governance, not government; policies not politics.
The following two tabs change content below.

Sreypov Men recently completed a course of study in International Relations at the Institute of Foreign Languages.
She commenced as an intern at AEC News Today and was appointed as a junior writer/ trainee journalist on April 2, 2018

Latest posts by Sreypov Men (see all)