Advertisement

Banks across the Philippines have begun rolling out a range of measures aimed at easing the financial pain the COVID-19 outbreak is causing households under government imposed lockdowns.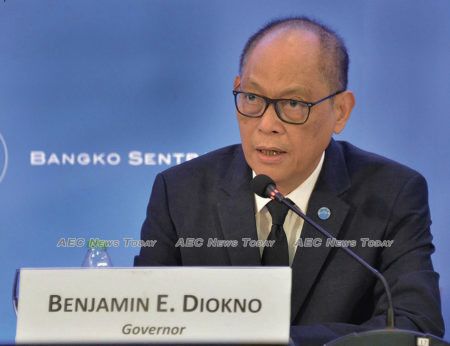 Millions of Filipinos have been restricted from moving outside of their local areas, and public transport systems shut-down, as the number of new COVID-19 infection in the Philippines today pushed the total to date to more than  200, with 17 deaths.
In a text message Thursday (March 19), Bangko Sentral ng Pilipinas (BSP) governor, Benjamin Diokno, announced that the benchmark interest rate will be slashed by 50 basis points, from 3.75 per cent to 3.25 per cent, effective Friday.
Local media reported that the bank's Monetary Board had also cut the overnight deposit rate to 2.75 per cent and the lending rate to 3.75 per cent, respectively.
Gareth Leather, senior Asia economist at Capital Economics, earlier said that the month-long "community quarantine" implemented in Metro Manila increases the chance of further policy easing.
In his latest statement Mr Diokno said the monetary board was ready to be more aggressive this year to stimulate economic growth.
Nevertheless, he said there was no reason to believe the COVID-19 crisis could severely derail the Philippines' growth momentum, adding that even in a worst-case scenario, the country could still attain growth of about 6 per cent this year and in the medium term.
"With a manageable inflation environment and stable inflation expectations, the Monetary Board sees enough policy space for an assertive reduction in the policy rate at this juncture to cushion the country's growth momentum and uplift market confidence amid stronger headwinds", Mr Diokno said in a statement via e-mail.
Retail banks quick with relief
Several Philippine banks have followed BSP in waiving fees for digital transactions and extended the due dates of borrowers to help ease the month-long quarantine imposed by President Rodrigo Duterte.
BDO Unibank Inc., is offering its customers a 60-day extension for qualified credit card, auto, home, small and medium enterprises (SMEs), and personal loan customers with payments due by April 15.
China Bank announced it would provide a 30-day grace period for consumer loan customers in good credit standing. Auto and housing loan amortisation due between March 15 and April 15 can be paid after 30 days without a penalty, it said.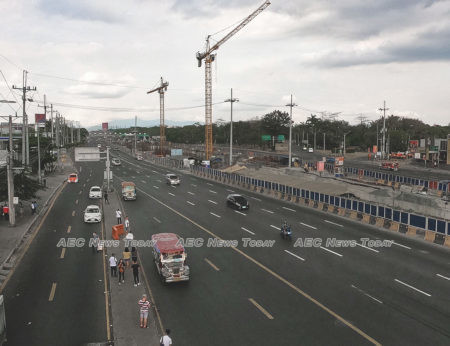 Security Bank Corporation (SBC) said it had extended by 30 days all payments for credit cards and loans for those with no past due balance as of March 16.
Metro Bank said it would extend a 30-day grace period program to qualified car loan, home loan, and credit card payments
Aboitiz-led Union Bank of the Philippines was also extending debt payments by 30 days for qualified cardholders who are in good standing with due dates from March 17 to April 15.
EastWest Banking Corp., informed its clients that the bank is extending payment due for auto, personal, mortgage and EEL loans, and credit cards by 30 days for eligible customers.
Ayala-led Bank of the Philippine Islands (BPI) has also extended the payment for its consumer loan services by 30 days.
Rizal Commercial Banking Corp. (RCBC) and RCBC Bankard has also implemented a payment holiday, allowing clients to skip their due dates and make a payment after 30 days. Rizal also waived Instapay transfer fees via RCBC online banking until April 15.
Robinsons Bank said it would provide customers with good credit standing a grace period for payments due between March 16 to April 15.
The members of the Chamber of Thrift Banks will also consider measures to relieve the pressure on SMEs and individuals, upon their clients' request.
Government support trickles out
The Department of Human Settlements and Urban Development has ordered a three-month moratorium on loan payments to government agencies that are providing housing finance during the epidemic.
The Department of Trade and Industry ordered mall operators to waive rent and other fees for stores that are forced to shut down during the 30-day quarantine in Manila. The department also urged utility companies to defer loan payments during the Luzon lockdown.
The labour department said it would assist thousands of workers in the country who are out of jobs and without income for a month because of the COVID-19 precautions.
However, many remain concerned that these measure leave large gaps through which the most vulnerable of Filipinos  — the millions of itinerant and day wage labourers who walk door-to-door each day in search of a subsistence living will easily fall.
Feature photo Patrickroque01
Related:
The following two tabs change content below.

Stella-maris graduated with a Bachelor of Arts, Education from Ebonyi State University, Nigeria in 2005.
Between November 2010 and February 2012 she was a staff writer at Daylight Online, Nigeria writing on health, fashion, and relationships. From 2010 – 2017 she worked as a freelance screen writer for 'Nollywood', Nigeria.
She joined AEC News Today in December 2016.

Latest posts by Stella-maris Ewudolu (see all)