TNI: Chinese Vessels in Natuna Have Left EEZ
Chief of Indonesian Armed Forces (TNI) Information Center (Kapuspen), Major General Sisriadi, has stated that the Chinese ships that previously fished illegally in the Northern Natuna Sea, Riau Islands, have exited the Indonesian Exclusive Economic Zone (EEZ).
— Tempo.co
Ministry seizes three Vietnamese fishing vessels in North Natuna
The Maritime Affairs and Fisheries Ministry has detained three Vietnamese-flagged fishing vessels in the North Natuna waters for illegal fishing.
— Antara News
Indonesia's government ready to evacuate Indonesians from Iran
The Government of Indonesia is ready to evacuate Indonesian citizens from Iran following a spike in tensions since the assassination of top Iranian military officer, Qassem Soleimani, in US attacks.
— Antara News
New Foreign Policy Approach Puts Business Above Anything
Foreign Minister Retno Marsudi said on Wednesday the Indonesian international relations will put a greater emphasis on economic agenda amid the global economic slowdown and growing protectionism among major economies, as she outlined her ministry's new priorities.
— Jakarta Globe
Garuda Indonesia diverts flights following Iran air strike on US forces
National flag carrier Garuda Indonesia has decided to divert its European routes from Middle East airspace to ensure the safety of all flights passing the region, following a retaliatory air strike on United States assets in Iraq ordered by Iran on Tuesday.
— The Jakarta Post
Advertisement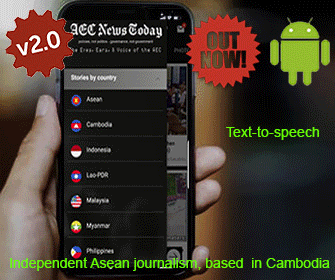 Reynhard's rape case tarnishes Indonesia's global reputation: State Palace
Cabinet Secretary Pramono Anung has deplored the criminal case involving Indonesian student Reynhard Sinaga who was found guilty this week of raping more than 130 men while studying in the United Kingdom, saying it tarnished Indonesia's global reputation.
— The Jakarta Post
China remains committed to investing in Indonesia despite Natuna spat
China will remain committed to investing in Indonesia despite the ongoing spat between the two countries over the former's controversial naval maneuvers in Indonesia's exclusive economic zone (EEZ) in the North Natuna Sea, China's senior envoy in Jakarta has said.
— The Jakarta Post
Tourism investment stymied by 'strange regulations': BKPM
Strict regulations and inefficient bureaucracy continue to impede investment into the tourism sector even as Indonesia looks to the sector as a new engine of economic growth through the development of special economic zones and super priority destinations.
— The Jakarta Post
Indonesia Plans to Cut Coal Output to Bolster Prices, Revenue
Indonesia ordered coal miners to slash output after record production and exports from the world's largest shipper last year weighed on prices and state revenue.
— Bloomberg
Trove of New Bird Species Found on Remote Indonesian Islands
Researchers found 10 new species and subspecies of songbirds off the coast of Sulawesi, with distinct songs and genetics from known birds.
— The New York Times
President wants reforms while dealing with violence against children
President Joko Widodo (Jokowi) instructed relevant ministries /institutions to carry out massive reforms while handling cases of violence against children.
— Antara News
KPU Commissioner, PDI-P Implicated in Bribery Case
General Election Commission (KPU) commissioner was named suspect on Thursday for allegedly taking the equivalent of Rp 600 million in bribe from a politician of the ruling Indonesian Democratic Party of Struggle (PDI-P) who wanted to fill a vacant seat in the House of Representatives.
— Jakarta Globe
No More Simultaneous Presidential and Legislative Elections: Political Parties
Indonesia's major political parties have told Home Affairs Minister Tito Karnavian that the simultaneous presidential and legislative elections in April 2019 were an "inconvenience" and that the electoral system needs to be changed.
— Jakarta Globe
Disgraced Election Official Resigns from KPU
Wahyu Setiawan, a commissioner of the General Election Commission, or KPU, announced his resignation early on Friday after he was named suspect for taking bribe from a politician.
— Jakarta Globe
Chinese investment in Indonesia is not debt trap, senior minister says
The government welcomes Chinese investment despite concerns that the country could fall into a debt trap.
— The Jakarta Post
Govt to establish insurance holding company for safer pension fund distribution
State-Owned Enterprises (SOE) Minister Erick Thohir has announced a plan to merge all pension funds from every state-owned firm in the country under a single state-owned insurance holding company.
— The Jakarta Post
Jokowi Asks Ambassadors to Focus Priority in Economic Activities
President Joko Widodo or Jokowi asked the Minister of Foreign Affairs Retno Marsudi to create the key performance indicators (KPI) to review the performance of the ambassadors.
— Tempo.co
Indonesia expects tension to soon placate in Iran
The Indonesian government expects tensions in Iran to assuage after commander of the country's elite Quds military force General Qassem Soleimani was assassinated in a US drone strike.
— Antara News
BPK Audits Back Up Criminal Investigation Into Jiwasraya
State-owned life insurer Asuransi Jiwasraya's recent financial strife has been years in the making, fed by deceits, recklessness and greed, according to audit results announced
Advertisement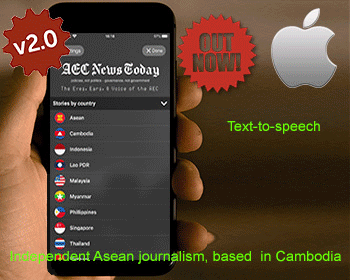 North Sulawesi's frozen fish exports to US surged at 2019-end
North Sulawesi Province (Sulut) exported nearly 20 tons of frozen fish to the United States (US) at the end of 2019.
— Antara News by the Supreme Audit Agency on Wednesday.
— Jakarta Globe
Indonesia looks to net $3.9b in investment during Jokowi's visit to United Arab Emirates
Indonesia has set its sights on securing US$3.9 billion from investors in the United Arab Emirates (UAE) during President Joko "Jokowi" Widodo's three-day official visit to the Middle Eastern country next week amid Indonesia's investment push to stoke economic growth.
— The Jakarta Post
Susi Pudjiastuti Accused of Causing China's Violation in Natuna
An observer of sea transportation Bambang Haryo Soekartono responded to rampant China's coast guard vessels and fishing boats trespassing Indonesian territorial waters in Natuna.
— Tempo.co
Indonesian Export Values to Africa Reach US$2 Billion
Minister of Foreign Affairs, Retno Marsudi has stated that within the past two years Indonesian exports to African countries have reached a value of US$ 2 billion.
— Tempo.co
Right as rain: National Archives offers restoration services for damaged documents
Ryan Septian, a 28-year-old from Kemang, South Jakarta, whose residence was inundated during massive floods that hit Greater Jakarta on Jan. 1, did not think his documents that were damaged by floodwater could be saved.
— The Jakarta Post
Cars line up at repair shops following massive flooding
Those lucky enough to have not been directly affected by the recent flooding in Greater Jakarta and Lebak regency in Banten might not be able to grasp the severity of it all.
Labor unions protest Jokowi's omnibus bill
A Jakarta labor alliance went on strike on Thursday to protest the government's omnibus bill on job creation, fearing it would deprive workers of their rights and would benefit only investors and employers.
— The Jakarta Post
— The Jakarta Post
Single Price Fuel Distribution to Target 83 Regions
Energy and Mineral Resources Ministry's (ESDM) Chief of Downstream Oil and Gas Regulatory Agency (BPH Migas), Fanshurullah Asa, stated that single price fuel distribution in 2020 will be targeted towards 83 regions.
— Tempo.co
PNG urges Indonesia to organize another BTF in border area
The Government of Papua New Guinean (PNG) has appealed to the Indonesian government, through the Papuan provincial government, to hold another Border Trade Festival (BTF) in the area bordering both nations.
— Antara News
BMKG warns of intense rainstorms across Greater Jakarta in coming days
The Meteorology, Climatology and Geophysics Agency (BMKG) has warned of possible heavy downpours and thunderstorms occurring until Sunday across Greater Jakarta and has called for residents to remain vigilant of potential impacts, such as floods and landslides.
— The Jakarta Post
BKPM encourages Chinese companies to list shares on IDX
The Investment Coordinating Board (BKPM) has encouraged Chinese companies operating in Indonesia to conduct an initial public offering (IPO) and list their shares on the Indonesia Stock Exchange (IDX).
— The Jakarta Post
KPK continues to intensively gril detained Election Body commissioner
The Corruption Eradication Commission (KPK) has continued to intensively grill Wahyu Setiawan, commissioner of the General Election Commission (KPU), who was arrested on Wednesday.
— Antara News
Peruri shifts to digital security service amid printing decline
State-owned securities paper and bill printing company Peruri has gradually shifted to digital security services amid a continued decline in its printing business, specifically in the production of ship and airline tickets, a senior executive of the company has said.
— The Jakarta Post
Forestry industry expects to see boost this year after exports fall to $11.6b in 2019
Exports of Indonesian wood products totaled US$11.6 billion in 2019, a 4 percent drop from the previous year due to declining demand caused by the ongoing United States-China trade war and the weak competitiveness of local products.
— The Jakarta Post
Landslides, floods hit three sub-districts in South Sumatra's Lahat
Landslides and flash flood hit three sub-districts in Lahat District, South Sumatra Province, on Thursday morning after two local rivers overflowed their banks owing to torrential rains.
— Antara News
State ferry operator enjoys spike in demand during holidays
State-owned ferry operator ASDP Indonesia Ferry saw a spike in revenue during the year-end holiday season, helping to boost the company's earnings in 2019 with improved road connectivity across Indonesia positively impacting the popularity of sea transportation.
— The Jakarta Post
PMI evacuates 150 villagers trapped in forest following flash flood
The Indonesian Red Cross (PMI) of Lebak District, Banten Province, evacuated 150 flood survivors trapped in the Cibanung forest after they attempted to flee the flash flood that hit Lebak Gedong Sub-district on January 1.
— Antara News
Demak regent restricts visits during sunset to respect Islamic prayer
Demak regent H.M. Natsir started the new year by issuing a letter prohibiting social visits during maghrib (sunset prayer) and isya (evening prayer) in the Central Javan regency.
— The Jakarta Post
Domestic worker filmed abusing employer's small child in viral video arrested
The West Jakarta Police yesterday arrested a domestic worker suspected of physically abusing her employer's young son — video of which went hugely viral in Indonesia yesterday.
— Coconuts (paywall)
Greater Jakarta officials scratch their heads over post-flood waste
A week after severe floods hit Greater Jakarta, floodwater has begun to recede to leave a waste management problem in its wake.
— The Jakarta Post
Saddle up: Mount Bromo park to impose car-free month
The management of Bromo Tengger Semeru National Park (TNBTS) in East Java says it will implement a car ban for a month around the Tengger Caldera beginning on Jan. 24.
— The Jakarta Post
Clowns bring laughter to flood evacuation sites
Making people laugh in the face of disaster is certainly not an easy thing. But for members of Aku Badut Indonesia (I am Indonesian Clown, ABI) it comes naturally after years of brushing up on their skills.
— The Jakarta Post
Police allegedly intimidate suspects of antiracism protests in Papua: Lawyers
The lawyers of 25 men charged with violence and vandalism in connection with protests against racism in Jayapura, Papua, are questioning the legality of the police procedures that led to them being named suspects.
— The Jakarta Post
Bantul church moved to another village following protests
The Bantul administration in Yogyakarta and the congregation of the Indonesia Pentecostal Church (GPdI) Immanuel Sedayu in the regency have agreed to move the house of worship to Argosari village, from Argorejo, following protests.
— The Jakarta Post
Feature photo IG : herryftanjung 
This week's Indonesia morning news feature photo focuses on the Indonesia floods.
Find our previous morning news feature photos in the AEC News Today Morning News Feature Photos gallery where you will find a pictorial display of daily life throughout the Asean Economic Community (AEC).
—
About Indonesia morning news.
Indonesia morning news roundup is the most comprehensive hand-curated selection of Indonesia English language news headlines published. Each weekday we scour hundreds of local and international news sites and websites to find the most recent Indonesia English language news today.
We filter our the dull, the boring, the repetitive, and the click-bait and package all of the Indonesia daily news that you need to know to start your day into an easy to read, time saving format of Indonesia news headlines and first paragraphs before 7.15am Jakarta time.
We clearly identify the source of all the Indonesia news headlines, whether it is behind a paywall, a media release, or whether the news site uses annoying pop-up advertising or auto-play video, in case those things annoy you too. If a website uses particularly invasive pop-up adverts, we'll tell you.
This enables you to make an informed choice of whether you want to learn more by clicking directly through to the original Indonesia news article, or keep on reading the remaining Indonesia daily news headlines.
Click here to get your Indonesia English language news today by email before 8am Jakarta time daily. Remember to watch out for the confirmation email from us to confirm your subscription. Check your trash folder if you do not see it.
For more immediate updates download the AEC News Today Mobile App from the Apple or Google stores, or follow us on Twitter.
#Independentmedia
Governance, not government; policies not politics.
The following two tabs change content below.

Justhine De Guzman Uy completed a Bachelor of Arts Major in Mass Communication at New Era University, Quezon City, the Philippines in 2016
After graduation she worked at the Philippine Broadcasting Service performing transcription and business news writing, before moving to Eagle Broadcasting Corporation where she worked as a news editor, translator and production assistant.

Latest posts by Justhine De Guzman Uy (see all)