Carpio: PH signed terms of reference on joint oil and gas exploration deal with China
Foreign Secretary Teodoro Locsin has signed the terms of reference on a 2018 memorandum of understanding (MOU) on cooperation on oil and gas development between China and the Philippines, according to Senior Associate Justice Antonio Carpio.
— CNN Philippines— GMA News
29 areas under Signal No. 1 as Tropical Depression Jenny speeds up
Tropical Depression Jenny slightly accelerated before dawn on Tuesday, August 27, with more rain and strong winds expected.
— Rappler
Duterte government to finish 21 big-ticket projects
The Duterte administration will complete less than a third of the infrastructure flagship projects by the end of the President's term, according to documents released by the National Economic and Development Authority (Neda).
— Business Mirror
EU to invest P120 million in renewable-energy projects in southern Philippines
THE European Union has allotted €2.2 million, roughly P120 million, to finance the Renewable Energy for Livelihood and Youth (RELY) project of sequa gGmbH, Vivant Foundation Inc. (VFI) and Participatory, Research, Organization of Communities and Education toward Struggle for Self-Reliance (Process) Bohol Inc.
— Business Mirror
5 infrastructure projects subject to review – NEDA
FIVE out of 75 infrastructure flagship projects of the Duterte administration will be reviewed due to concerns raised about them, with two of these facing possible removal, according to the National Economic and Development Authority (NEDA).
— The Manila Times
Advertisement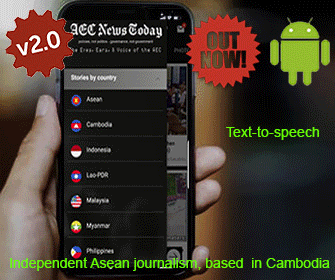 World Bank commits additional $280-million funding for PRDP
The World Bank has committed to add another $280 million fund for the Philippine Rural Development Project (PRDP), Agriculture Secretary William D. Dar announced Saturday.
— BusinessWorld Online
Govt earns P160M from Mile Long – DoF
The 2.2-hectare Mile Long property in Makati City has generated P160 million in revenues for the government since 2017, the Department of Finance (DoF) reported.
— The Manila Times
'Strange' virus causes hog farm-gate price dip
Livestock producers said farm-gate prices of live hogs declined slightly after the government announced that an unidentified virus killed hogs in some backyard farms in the country.
— Business Mirror
Energy dep't readies circular phasing out missionary electrification charge
THE DEPARTMENT of Energy (DoE) is set to issue a circular that will phase out the collection of charges from electricity consumers to subsidize missionary electrification, an official said.
— BusinessWorld Online
ADB's technical support for PHL infrastructure at $77M
THE ASIAN Development Bank (ADB) has so far disbursed $76.79 million to support the Philippines in creating a pipeline of infrastructure projects that may be implemented by the next administration.
— BusinessWorld Online
ICC to review flagship projects due to changes in cost, scope–Neda
The Investment Coordination Committee (ICC) will reevaluate and review a dozen big-ticket projects due to changes in cost and "pending concerns," according to the National Economic and Development Authority (Neda).
— Business Mirror
BI recommends non-extendable 30-day visas upon arrival
The Bureau of Immigration (BI) has recommended to the Department of Justice (DOJ) a non-extendable 30-day validity for visas issued to foreign nationals upon their arrival in the Philippines.
Bill lifting restriction on foreigners from practicing their professions in Philippines filed anew in the Senate
A MEASURE removing restrictions on foreigners from practicing their professions in the Philippines, which nearly made it out of the 17th Congress that ended in June, has been filed anew in the Senate.
— BusinessWorld Online
Sandiganbayan denies PCGG appeal over Batangas beachfront property
The anti-graft court denied the appeal of the Presidential Commission on Good Government (PCGG) against an order to reimburse the occupant of a contested property in Mabini, Batangas , P40 million even if the court declared it belonged to the government.
— Rappler
Ex-President Noynoy Aquino, 7 former senators: De Lima should be allowed to fully discharge her duties as a senator
Former President Noynoy Aquino and seven former senators have expressed support for the call of at least two senators for detained Senator Leila de Lima to be allowed to fully discharge her duties as a senator.
— Eagle News
Neighbors, not PHL, will gain from US-China trade war–Fitch Solutions
The country's neighbors—Thailand, Vietnam and Bangladesh—are poised to become the major beneficiaries of the trade war between the United States and China, but the Philippines is not in the radar of investors that are intending to relocate.
— Business Mirror
DTI pushes longer transition period in CITIRA bill
The Department of Trade and Industry (DTI) will continue to push for a longer transition period on the rationalization of fiscal incentives when the proposed second package of the government's comprehensive tax reform program is tackled at the Senate.
— The Philippine Star
Construction promise best in PHL — note
THE PHILIPPINES can be expected to be among Southeast Asian economies least affected by the escalating Sino-United States trade war due to "stronger fundamentals" — thanks partly to robust construction activity — and "more limited exposure to global trade," according to a note of Australia-based BIS Oxford Economics.
— BusinessWorld Online
China buys more and more Philippine bananas
Data from the Philippine Statistics Authority (PSA) showed that the country's banana exports in January to June rose by more than half due to China's huge appetite for the tropical fruit.
— Fresh Plaza
Advertisement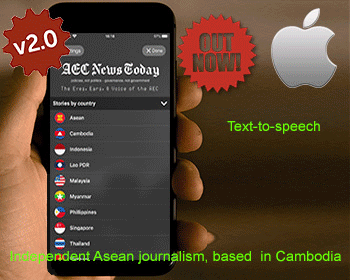 800K voters have registered for 2020 polls, says Comelec
Over 800,000 people have participated in the ongoing voter registration for the expected 2020 Barangay and Sangguniang Kabataan Elections (BSKE), the Commission on Elections (Comelec) said.
— Business Mirror
Villar pushes coco levy fund measure
SEN. Cynthia Villar is bullish the vetoed coco levy fund bill, which ensures increased income for all coconut farmers, will be reconsidered for approval by President Duterte.
— The Manila Times
Sulu governor asks mayors to draft short-, long-term development plans
SULU GOVERNOR Abdusakur M. Tan has asked the mayors, together with other local government unit (LGU) officials, to draft short- and long-term development plans for their respective areas.
— BusinessWorld Online
SC allows court trials via video conferencing in Davao City
The Supreme Court has allowed trial courts in Davao City starting Sept. 2 to conduct trials and hearings on high-profile criminal cases through video conferencing, a system that would enable detained persons to testify and be cross-examined inside their detention cells.
— Tempo
Only foreign warships passing through PHL territorial waters should seek Manila's permission, Palace clarifies
Only foreign warships passing through Philippine territorial waters should seek clearance from the government, Presidential Spokesperson Salvador Panelo clarified on Monday, Aug. 26.
— Eagle News
Duterte ruled out Sanchez early release — ex-aide
ALBAY Rep. Joey S. Salceda has filed a bill that seeks to cut five hours from the weekly work schedule of private employees.
— BusinessWorld Online
Duterte unfazed over China's firm stand vs arbitral ruling on S. China Sea
President Rodrigo Duterte remains undaunted over China's remarks that it would not recognize the July 2016 ruling of the Permanent Court of Arbitration (PCA) that invalidated Beijing's expansive claims over the disputed South China Sea, his spokesman said Monday.
— Inquirer.net
Philippines: Standing ground amid great power competition
President Rodrigo Duterte heads to China this week for his fifth trip there since becoming president.
— The Straits Times
Philippines community recruits frogs in war against dengue fever
A community in Metropolitan Manila has recruited an army of frogs in an effort to combat the dengue epidemic ravaging the archipelagic nation through natural means.
— Taiwan News
DOH seeks P19.1 B for medicines, but solon warns of wastage
An administration lawmaker on Monday urged the Department of Health (DOH) to hire private logistics service providers to prevent the overstocking of drugs and medicines that it experienced in the past years.
— Manila Bulletin
Imee Marcos says Philippines has no official heroes
On National Heroes' Day, Senator Imee Marcos asked whether the holiday is a misnomer since "the reality is that, officially, we have no heroes."
— Rappler
Recruitment agencies urged to help pass DOFW law
Cabinet Secretary Karlo Nograles on Monday said the government would work with stakeholders involved in the training, deployment, and placement of overseas Filipino workers (OFWs) to help address the concerns of our modern-day heroes.
— Philippine News Agency
Dominguez asks ADB, WB to have portfolio reviews on PHL projects
Finance Secretary Carlos Dominguez III has asked the Asian Development Bank (ADB) and the World Bank to conduct portfolio reviews on proposed projects in the Philippines.
— GMA News
Marawi rising from the rubble
Mayor Majul Gandamra said economic activity in the war-torn city is coming back, as more sectors have been cleared by the military, which allowed Marawi to celebrate its 79th charter anniversary for four days last week.
— Manilastandard.net
IPR protection in the ASEAN
The fastest-growing sub-sector in the Philippine economy over the past 5-1/2 years — 2014 to the first half of 2019 — is intellectual property products, under Capital Formation (or private investments). It was growing at 28% per year, with capital formation growing at 14% and GDP at 6.3%.
— BusinessWorld Online
Retirement summit held to entice American businessmen, Fil-comm leaders to look at PH's potentials
The Philippine Consulate General in Chicago has called on American businessmen and Filipino community leaders to consider the Philippines as a potential retirement haven, citing the country's sustainable economic growth under the administration of President Rodrigo Duterte.
— Manila Bulletin
PH to host high-level regional maritime meet
The Philippines, through the Maritime Industry Authority (MARINA), will bring together leaders of maritime agencies from participating International Maritime Organization (IMO) member countries as it hosts the second high-level regional meeting on Maritime Environment Protection of the Southeast Asian Seas (MEPSEAS) from Aug. 27 to 29 this year.
— Philippine News Agency
Government selling Mile Long property in four blocks
The Privatization and Management Office, an attached agency of the Finance Department, plans to sell the 2.2-hectare Mile Long property in Makati City in four blocks before President Rodrigo Duterte steps down from office in 2022.
— Manilastandard.net
PH gov't assists in repatriating remains of a Filipino who died after saving a friend in Lake Snye
The Philippine government is now assisting in the repatriation of the remains of a Filipino who passed away in Lake Snye in Fort McMurray, Alberta, Canada after saving a friend last week.
— Manila Bulletin
AFP installs new Zambo City anti-terror TF chief
CHANGE OF COMMAND. Col. Leonel Nicolas (right) relinquishes his command as the Joint Task Force Zamboanga commander, to Col. Antonio John Divinagracia (partly covered) on Monday(August 26).
— Philippine News Agency
DMCI Homes' chorale serenades child welfare center community
Employees of Quadruple A developer DMCI Homes recently took time off from their busy schedule to perform before the child residents of the CRIBS Foundation, Inc. shelter in Antipolo City.
— Philippine News Agency
Feature photo Bulatlat
This week's Philippines morning news feature photo focuses on International Day of the Victims of Enforced Disappearances, August 30.

Find our previous morning news feature photos in the AEC News Today Morning News Feature Photos gallery where you will find a pictorial display of daily life throughout the Asean Economic Community (AEC).
—
About Philippines morning news.
Philippines morning news roundup is the most comprehensive hand-curated selection of Philippines English language news headlines published. Each weekday we scour hundreds of local and international news sites and websites to find the most recent Philippines English language news today.
We filter our the dull, the boring, the repetitive, and the click-bait and package all of the Philippines daily news that you need to know to start your day into an easy to read, time saving format of Philippines news headlines and first paragraphs before 8.15am Manila time.
We clearly identify the source of all the Philippines news headlines, whether it is behind a paywall, a media release, or whether the news site uses annoying pop-up advertising or auto-play video, in case those things annoy you too. If a website uses particularly invasive pop-up adverts, we'll tell you.
This enables you to make an informed choice of whether you want to learn more by clicking directly through to the original Philippines news article, or keep on reading the remaining Philippines daily news headlines.
Click here to get your Philippines English language news today by email before 9am Manila time daily. Remember to watch out for the confirmation email from us to confirm your subscription. Check your trash folder if you do not see it.
For more immediate updates download the AEC News Today Mobile App from the Apple or Google stores, or follow us on Twitter.
#Independentmedia
Governance, not government; policies not politics.
The following two tabs change content below.

Stella-maris graduated with a Bachelor of Arts, Education from Ebonyi State University, Nigeria in 2005.
Between November 2010 and February 2012 she was a staff writer at Daylight Online, Nigeria writing on health, fashion, and relationships. From 2010 – 2017 she worked as a freelance screen writer for 'Nollywood', Nigeria.
She joined AEC News Today in December 2016.

Latest posts by Stella-maris Ewudolu (see all)