Temporary centre to renew Myanmar workers' passports
The cabinet agreed on Tueday to establish a Temporary Myanmar Labour Data Collection Centre in Samut Prakan for the convenience of migrant workers seeking to renew their passports in order to continue…
— Bangkok Post
Govt seeks more private sector, foreign help with education
The government needs greater participation by the private sector and foreign institutions to transform the country's education system, which was neglected during more than half a century of military rule, a British-based business research company said.
— Myanmar Times
Myanmar's agricultural products export reaches over 1 bln USD in over 4 months
Myanmar's export of agricultural products reached over 1.28 billion U.S. dollars as of Feb. 22 in present fiscal year 2018-2019 which started in October, according to the Commerce Ministry on Wednesday.
— Xinhua
Thousands of illegal Myanmar workers flee Thai crackdown
Over 130,000 undocumented Myanmar workers have returned home from Thailand since the middle of last year after failing to obtain the documents required to work in the kingdom, the Myanmar Labour Attache Office in Bangkok said on Tuesday.
— Myanmar Times
Rice and broken rice export earnings hit nearly 700 million US dollars
During ten and half months, Myanmar earned nearly 700 million US dollars from exports of over 2.1 million tons of rice and broken rice, according to the export figures of Myanmar Rice Federation.
— Eleven Myanmar
Advertisement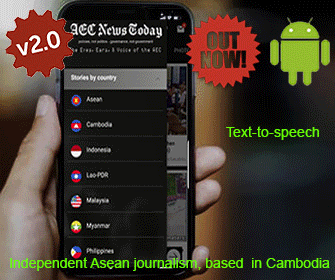 UN urges social media, investors to promote human rights in Myanmar
Social media firms and foreign investors must do more to ensure they support human rights in Myanmar, UN Special Rapporteur Yanghee Lee said on March 5, suggesting Facebook was failing to treat parties to the country's conflict even-handedly.
— The Star Online
F&N launches new 100PLUS brand in push for market share
Beverage maker Fraser and Neave (F&N) last week launched 100PLUS Active Tasty Lemon, the latest in its stable of products in Myanmar. It is also the first time F&N has customised an isotonic and hydration beverage targeted for a specific market.
— Myanmar Times
UN opium survey distorts the facts, says think tank
The United Nations Office on Drugs and Crime has been accused of "distorting realities of the situation on the ground" in its latest Myanmar opium survey, in a report by the Transnational Institute, a think tank based in Amsterdam.
— Frontier Myanmar
DAO launches the first ever municipal citizen's budget
The Taunggyi Development Affairs Organization (DAO) has launched, with the support of The Asia Foundation, the first ever municipal citizen's budget in Myanmar, demonstrating a commitment to transparent, accountable and responsive municipal governance, according to press release.
— Mizzima
UN urges social media, investors to promote human rights in Myanmar
Social media firms and foreign investors must do more to ensure they support human rights in Myanmar, U.N. Special Rapporteur Yanghee Lee said on Tuesday (Mar 5), suggesting Facebook was failing to treat parties to the country's conflict even-handedly.
— Channel NewAsia
Violence in Myanmar: look elsewhere than Security Council
Last week the UN Security Council was briefed yet again on the situation in Myanmar.
— Lowyinstitute
Myanmar frees drone-flying Frenchman
A French tourist arrested in Myanmar for flying a drone near parliament has avoided a lengthy prison sentence and will be deported after being released from jail yesterday.
— Gulf Times
Famed feminist play opens in Yangon
The slang for female genitalia elicits giggles during a rehearsal for Myanmar's first-ever Burmese-language "Vagina Monologues", as the country's conservative image is shaken up on-stage and online.
— Mizzima
Thriving in an age of crisis and change: Women of The Myanmar Times
Over the past three years, Myanmar has seen something of a watershed moment. The country welcomed its first female leader, State Counsellor Daw Aung San Suu Kyi, who happens to be the only woman leader in the ASEAN region. Then the powerful "Me Too" movement shook and challenged patriarchy across the world.
— Myanmar Times
Mine risk education in Myanmar: When knowledge is power
The suffering caused by anti-personnel mines is horrific. According to the International Committee of the Red Cross, a victim who survives an anti-personnel mine blast typically requires amputation, multiple operations and prolonged physical rehabilitation, and often suffers permanent disability, with serious social, psychological and economic implications.
— Reliefweb
Military and USDP object to constitution amendment study
The Constitution amendment study and analysis committee submitted its 'Observation and Opinion Report' on 'The Amendment of Article 261 Bill' regarding directly appointing Chief Ministers of States and Regions by the President, however, MPs from Union Solidarity and Development Party (USDP) and military MPs objected to the findings.
— Mizzima
Myanmar Cease-fire Pact Groups Set New Meetings With Government Negotiators
The 10 ethnic armed organizations that have signed Myanmar nationwide cease-fire pact have agreed to meet with government peace negotiators after one of the groups voiced deep dissatisfaction with the country's peace process, those involved in the matter said Wednesday.
— Radio Free Asia
Governing the Ayeyarwady
It's time that the nation's most important single natural resource benefitted from a dedicated management authority.
— Frontier Myanmar
Locals in Cox's Bazar demand Rohingya return to Myanmar
Thousands of local residents in Cox's Bazar in southeastern Bangladesh took part in hours-long protests on March 4 demanding the speedy repatriation of Rohingya Muslims to Myanmar, and more jobs with aid agencies operating among the refugees.
— UCA News
Advertisement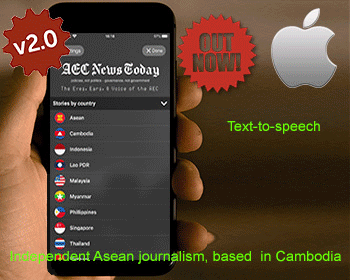 10th World Assembly of Asia Regional Consultation held in Yangon
The 10th World Assembly of Asia Regional Consultation was held at the St. Mary's Cathedral on March 5th, attended by delegates from more than 20 countries.
— Eleven Myanmar
MPT launches Poh B service for mobile customers in Myanmar
Myanmar operator MPT has introduced the 'Poh B' service, which enables users to send MPT products as gifts to other customers. MPT subscribers can send MPT gifts, namely New Data Carry Pack, Pyaw Pee Yin Pyaw Pack and Htaw B+ balance to any MPT number.
— Telecompaper
OIC adopts resolution on human rights violations in Rakhine
The world's top Islamic intergovernmental body has unanimously adopted a resolution to pursue legal recourse through the International Court of Justice to seek accountability and justice for large-scale human rights violations committed against Rohingya Muslims in Myanmar, RFA reported quoting a statement issued by Bangladesh's foreign ministry.
— Mizzima
Yangon has only 5.02 sq-ft of green space per person: Mayor
According to the current population, Yangon has only 5.02 square feet of the public green space per person, said Yangon Mayor Maung Maung Soe during the session of Yangon Region Parliament on March 4.
— Eleven Myanmar
Asia Investors Split With West Over Myanmar's Rohingya Crackdown
In a vast convention center in Naypyidaw, Myanmar's sprawling and eerily empty capital, prospective investors listened politely as local companies pitched opportunities.
700 illegals set for 3rd-country resettlement
The government is preparing to grant exit permits to around 700 illegal immigrants for resettlement in third countries.
— The Himalayan Times
Ukraine to build armoured vehicle assembly plant in Myanmar
Ukrspecexport, Ukraine's military import/export agency, has signed a joint venture agreement with Myanmar for the construction of an armoured vehicle assembly plant.
— Defence Blog
Feature photo ILO in Asia and the Pacific

Find our previous morning news feature photos in the AEC News Today Morning News Feature Photos gallery where you will find a pictorial display of daily life throughout the Asean Economic Community (AEC).
Myanmar morning news by AEC News Today is your one stop source for Myanmar news on matters of governance and policies affecting Asean business communities. It is published M-F by AEC News Today: Governance, not government; policies not politics.
The following two tabs change content below.

Sreypov Men recently completed a course of study in International Relations at the Institute of Foreign Languages.
She commenced as an intern at AEC News Today and was appointed as a junior writer/ trainee journalist on April 2, 2018

Latest posts by Sreypov Men (see all)