Welcome to the Vietnam morning news roundup by AEC News Today, your one stop for Vietnam news on matters of governance and policies affecting Asean business communities.
Oceanbank scandal court case starts
The Ha Noi People's Court on Monday opened legal proceedings in one of the biggest economic crime cases in Viet Nam at Ocean Bank, which involves 48 former leaders and employees of the bank.
– Viet Nam News Biz hub
Foreign visitors to VN exceed 1 million/month
INTERNATIONAL tourists to Vietnam reached nearly 1.2 million in February, increasing 19.1 per cent on month and 42.2 per cent on year.
– The Nation
Saigon in need of a million affordable homes over next decade – expert
The southern hub is in the grips of a major affordable housing shortage amid a rapidly growing population.
– VnExpress
Viet Nam approves double taxation agreement with US
Viet Nam has issued a resolution to approve an agreement with the US for avoiding double taxation and preventing fiscal evasion with respect to taxes on income.
– Viet Nam News Biz hub
Advertisement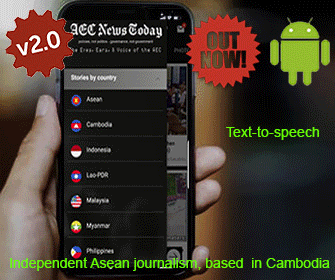 Gov't urges early completion of Hanoi rail projects
Deputy Prime Minister Trinh Dinh Dung has urged relevant ministries and agencies to speed up construction of two key rail projects in Hanoi.
– VietnamPlus
Mass fight breaks out at Samsung plant in northern Vietnam
A protest involving hundreds of construction workers broke out at a Vietnamese plant run by electronics giant Samsung in the northern province of Bac Ninh on Tuesday, after clashes with guards at the plant.
– VnExpress
Canadian beef exporters seek bigger slab of Vietnamese market
More and more Canadian beef exporters are seeking a bigger share of the market in Viet Nam, Canada's Minister of Agriculture and Agri-Food Lawrence MacAulay told attendants of an event held in Ha Noi on Monday to introduce his country's beef products.
– Viet Nam News Biz hub
Da Nang launches solar power project
Da Nang has announced its first solar power project, funded with 415,000 USD from the European Commission (EC) and 75,000 USD from the city's counter fund.
– VietnamPlus
Ministries to focus on improving business climate
The Ministry of Industry and Trade (MoIT) and Finance Ministry (MoF) have set out plans to improve the country's business environment and the national competitive ability.
– Viet Nam News Biz hub
12,000 smuggled chickens culled
Law-enforcement force in Hai Ha district, Quang Ninh province on February 28 confiscated 12,000 breeding chickens smuggled from China.
– VietnamPlus
Vietnam, Brunei target 500 mln USD two-way trade by 2025
Vietnam and Brunei committed to lifting two-way trade to 500 million USD by 2025 at the first meeting of their Joint Commission for Bilateral Cooperation in Hanoi on February 27.
– VietnamPlus
Vietnam's 'bikini airline' Vietjet takes off in public listing
Vietnam's low-cost carrier Vietjet – known for its occasional bikini PR stunts – has soared the maximum 20% in its trading debut in Ho Chi Minh City.
— BBC
Vietnam Wants Its Gamblers Staking Their $800 Million at Home
Vietnam's revolutionary founder Ho Chi Minh relied on lottery ticket sales to raise money for schools and hospitals during the war years. Now Hanoi's Communist leaders are looking to casinos, horse betting and modern lottery- ticket machines to do the same.
— Bloomberg
Kim Jong-nam: North Korean team seeks body as women face charges
A high-level North Korean delegation has arrived in Kuala Lumpur as Malaysia announced it will charge an Indonesian and a Vietnamese woman with the murder of Kim Jong-nam, the exiled half-brother of North Korea's leader.
— The Guardian
Vietjet completes $1.2bn listing on Ho Chi Minh City bourse
Low-cost Vietnamese carrier Vietjet has completed its public listing and officially become a fully-listed entity on the Ho Chi Minh City Stock Exchange (HOSE), the bourse announced on Tuesday.
— TUOI TRE NEWS
Thailand's Ton Poh Fund invests $11mn in Vietnam's leading mobile retailer
The Ton Poh Fund, run by Bangkok-based Ton Poh Capital, officially received the shares from their previous owners, two other foreign funds, on Tuesday, the Vietnam Securities Depository has announced.
— TUOI TRE NEWS
Vietnam to cater more to Chinese tourists
According to the Chinese tourism administration agency, in the last five years, the number of Chinese travelers has increased by twofold to 120 million. One out of every foreign travelers is from China.
— Vietnam Breaking News
Advertisement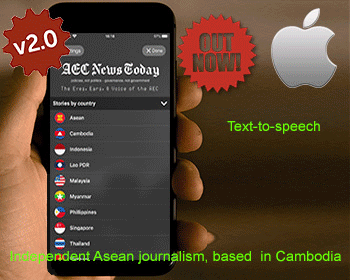 Vietnam – one of ASEAN's most promising economies: Thai newspaper – News –Investment
According to the newspaper, with the growth of 6.5% in 2015, the 92 million- strong country has been a magnet for global investors in recent years as it has actively concentrated on improving diplomatic ties, business-friendly
policies and international trade agreements.
— Vietnam Breaking News
Vietnam, Thai firms' sincere cooperation needed for AEC's success
Vietnamese and Thai enterprises should sincerely cooperate and actively share experiences and resources towards the success of the ASEAN Economic Community (AEC), which is scheduled to take shape later this year.
— Vietnam Breaking News
New lending regulations worry small firms
Small-sized enterprises are concerned that they would have to borrow from credit institutions at higher rates when a new lending regulation takes effect next month.
— Vietnam News
60% use internet in VN
Over 20 years of development, Việt Nam's internet has made sustainable
contributions to society and Government policies have resulted in 60 per cent of the population using the web, said Phan Tâm, deputy minister of Information and Communications at the on-going APRICOT 2017 conference in HCM City.
— Vietnam News
City aims for high-quality low-cost housing
Low-cost housing projects planned by the municipal administration should have the same quality of construction and infrastructure as their commercial counterparts, Đinh La Thăng, Secretary of the HCM City Party's Committee, has said.
— Vietnam News
VN brewing better tea quality
Việt Nam's tea sector plans to produce 25,000 tonnes of tea using techniques to increase the quality and productivity of tea plants while protecting the health of farmers and land for future generations, the chairman of the Việt Nam Tea Association Nguyễn Hữu Tài said yesterday.
— Vietnam News
Feature photo: Takmeomeo
The Vietnam morning news roundup is published M-F by AEC News Today: Governance, not government; policies not politics.
The following two tabs change content below.

John is an Australian national with more than 40 years experience as a journalist, photographer, videographer, and copy editor.
He has spent extensive periods of time working in Africa and throughout Southeast Asia, with stints in the Middle East, the USA, and England.
He has covered major world events including Operation Desert Shield/ Storm, the 1991 pillage in Zaire, the 1994 Rwanda genocide, the 1999 East Timor independence unrest, the 2004 Asian tsunami, and the 2009, 2010, and 2014 Bangkok political protests.
In 1995 he was a Walkley Award finalist, the highest awards in Australian journalism, for his coverage of the 1995 Zaire (now Democratic Republic of Congo) Ebola outbreak.
Prior to AEC News Today he was the deputy editor and Thailand and Greater Mekong Sub-region editor for The Establishment Post, predecessor of Asean Today.
In the mid-80s and early 90s he owned JLF Promotions, the largest above and below the line marketing and PR firm servicing the high-technology industry in Australia. It was sold in 1995.

Latest posts by John Le Fevre (see all)