Vietnam morning news by AEC News Today is your one stop source for Vietnam news on matters of governance and policies affecting Asean business communities.
Q1 foreign direct investment surges to $7.71b
Foreign direct investment (FDI) in Viet Nam surged to US$7.71 billion in the first quarter of 2017, exceeding the amount during the same period in 2016 by 91.5 per cent.
— VietNamNet Bridge 
Vietnamese struggle to sell products at foreign-invested supermarkets
Vietnamese manufacturers are trying to display their products at foreign-invested supermarket chains, which have become familiar shopping destinations for urbanites. But it has not been an easy task.
— VietNamNet Bridge 
Steel price accelerates
Domestic steel prices have increased by VND400,000-600,000 a ton compared to January, according to Vietnam Steel Association.
— Saigon
World Bank CEO Reaffirms Commitment to Support Vietnam's Development
World Bank Chief Executive Officer Kristalina Georgieva concluded a three-day visit to Vietnam today, reaffirming the institution's support to the fast-growing economy to continue implementing its sustainable and inclusive development agenda, including the areas of financing, structural reforms, energy, climate change and private sector development.
— SatPrNews 
Advertisement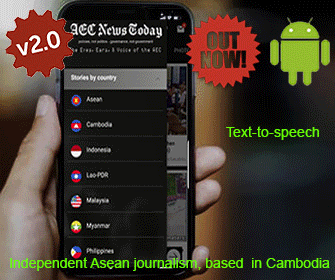 Vinamilk to take full stake of Angkormilk
Vietnamese state-owned dairy giant Vinamilk intends to spend almost $11 million to buy its Cambodian partner's entire stake in Angkor Dairy Products Co Ltd, better known as Angkormilk, according to Vietnamese media.
— The Phnom Penh Post 
Vietnamese plant near state debut
In 2013, the state of Arkansas announced that the first Vietnamese company to open a manufacturing plant in the United States selected Morrilton as its new home. More than three years later, the plans conveyed in that news release finally are becoming a reality.
— Arkansas Online 
Vietnam: Foreign shipping lines must now publicise fees
Foreign shipping lines will have to publicise charges, surcharges of freight services for containerised goods, and port service charges from July 1, 2017.
— Hellenic Shipping News 
Internationally standardized education – gold mine for investors
More and more investors have injected money into the educational sector as it is considered a gold mine, experts have said.
— VietNamNet Bridge 
National vaccination management system launched nationwide
A national vaccination information management system was launched on March 24 by the Ministry of Health, aiming to manage and keep kids' personal and health information nationwide.
— Saigon 
Vietnam's Mekong Delta struggles with garbage amid lack of treatment plants
Rubbish has turned into a perennial problem in Vietnam's Mekong Delta as current waste treatment projects barely meet the rising demand from rapid urbanization.
— Tuoi Tre News 
PM lauds Quảng Nam's growth record
Prime Minister Nguyễn Xuân Phúc yesterday praised the residents of Quảng Nam for their efforts in making the central province one of 15 localities with the biggest contributions to the State Budget in 2016.
— Viet Nam News 
Falling Hồng river water levels hurting VN agriculture
The average water level of many parts of the Hồng (Red) river has remarkably reduced in recent years, badly affecting agricultural production and the living conditions of residents in the northern lowland and midland areas.
— Viet Nam News 
Vietnam gives UOB approval to open fully foreign-owned bank
United Overseas Bank has received initial approval to open a 100% foreign-owned bank in Vietnam.
— Hubbis 
Public Bank's Teh honoured in Vietnam
Public Bank Bhd founder and chairman Tan Sri Dr Teh Hong Piow has become the first foreign banker in Vietnam to be awarded with the "Medal for the Development of Vietnam Banking Industry".
— The Star 
Health coverage improves as Vietnam experiences demographic changes
Vietnam is working to expand health insurance coverage and improve health care delivery, with demand expected to increase as the country's elderly population grows.
— VietNamNet Bridge 
Facebook fan pages in Vietnam unexpectedly eliminated
The Facebook community and marketing directors have recently noticed the mysterious disappearance of many large fan pages with millions of likes each.
— VietNamNet Bridge 
IFAD supports farm smallholders in Vietnam
The International Fund for Agriculture Development (IFAD) will provide Vietnam US$ 43 million in soft loan to sustainably improve income and reduce climate vulnerability of farm households in northeastern Vietnam.
— Saigon 
Hanoi and HCM City top new report on office yields
Viet Nam's two major c ities, Ha Noi and HCM City, topped the table of office yields, according to the latest World Office Yield Spectrum report by Savills and Australia's Deakin University.
— VietNamNet Bridge 
Advertisement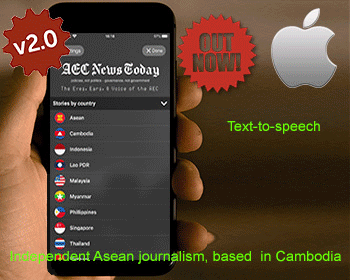 HCM City launches Internet of Things startup competition
The Saigon Hi-Tech Park (SHTP) launched the 2017 Internet of Things Startup Competition (IoT Startup 2017) on March 25.
— Saigon 
Vietnam tightens monitor on alcohol production, methanol after poisoning outbreaks
Following outbreaks of methanol poisoning have occurred when methanol is used to adulterate moonshine, Vietnam's Minister of Industry and Trade Tran Tuan Anh yesterday presided a meeting with related agencies to tighten monitor on production and sales of alcohol as well as toxic substance methanol.
— Saigon 
City sci-tech market to boost innovation
The municipal administration plans to have 70 per cent of industrial production enterprises in HCM City invest at least eight per cent of their pre-tax profits in developing and applying new technologies by 2020.
— Viet Nam News 
Vietnam attends travel show in Canada
The two-day event, one of the cultural activities to celebrate Canada's 150th founding anniversary, drew the participation of more than 50 countries and territories, as well as received about 17,500 visitors.
— VietNamNet Bridge 
Vietnam international travel mart eyes US tourists
Vietnam will lure more US tourists in the coming time as the Vietnam Travel Association and the US Travel Association are set to ink a US Travel Associationagreement during the upcoming Vietnam International Travel Mart 2017 (VITM 2017).
— VietNamNet Bridge 
Feature photo Qui Nguyen Khac
Find our previous morning news feature photos in the AEC News Today Morning News Feature Photos gallery where you will find a pictorial display of daily life throughout the Asean Economic Community (AEC).
Introducing The AEC News Today Mobile App
In an era of hectic schedules where time is precious, the AEC News Today mobile app enables you to stay up to date with the latest Asean news on governance and policy issues affecting the Asean Community while you are on the move and whenever you have a few minutes to spare.
See full details, including our AEC News Today Mobile App Privacy Statement here: Stay up to Date With The AEC News Today Mobile App
Download the AEC News Today mobile app from Google play or the App stores by clicking the icons below.
Vietnam morning news is published M-F by AEC News Today: Governance, not government; policies not politics.
The following two tabs change content below.

Leakhena Khat
Leakhena is a junior journalist at AEC News Today who is also currently studying International Relations, which she finds adds perspective to her work reporting on the Asean Community.
"I love what I am doing so much as it gives me a lot of great experience and provides challenges to my mind.

Latest posts by Leakhena Khat (see all)