Vietnam morning news by AEC News Today is your one stop source for Vietnam news on matters of governance and policies affecting Asean business communities.
$45m needed to set up foreign university in Vietnam, says draft decree
A decree has been drafted in Vietnam which will require foreign investors to have a higher amount of capital to set up universities in the country. It will also uncap the proportion of Vietnamese students able to enrol in foreign-invested institutions below higher education level, and raise the degree prerequisites of university lecturers.
— The Pie News 
Public debt growth due to missed GDP target: minister
The main reason for the rapid rise of Việt Nam's public debt is failure to achieve the targeted economic growth rate and the resulting tax collection shortfall, Finance Minister Đinh Tiến Dũng said yesterday.
— Viet Nam News 
VN pursues dream of auto industry
The Ministry of Industry and Trade (MoIT) will continue pursuing the dream of a real auto industry in Vietnam despite the failure of 20 years of efforts towards this goal.
— VietNamNet Bridge 
Vietnamese telecoms speed up 4G race
While Vietnam's three largest mobile carriers prepare to release 4G networks to the public, many mobile users are unsure if it is worth upgrading their data plans from the already expensive 3G.
— Tuoi Tre News 
Advertisement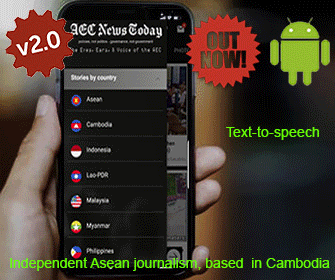 HCMC to invite foreign experts to build underground plan
Chairman of the HCMC People's Committee Nguyen Thanh Phong has assigned the Department of Planning and Architecture to build an underground space plan this year, adding that the agency can invite experienced foreign experts to do that.
— Saigon 
Vieät Nam, Israel promote economic cooperation
Deputy Prime Minister Vương Đình Huệ welcomed Israeli President Reuven Rivlin at a joint business forum yesterday to advocate mutual economic, trade and investment relations between the two nations as part of Rivlin's state visit to Việt Nam.
— Viet Nam News 
Vietnam, Israel hold defence industry forum in Hanoi
A Vietnam – Israel defence industry forum was held in Hanoi on March 21 by the Vietnamese Defence Ministry's General Department of Defence Industry and Israel's International Defence Cooperation Division.
— Vietnam Plus 
More support for small and micro businesses
On March 21 afternoon, in Hanoi, the Chamber of Commerce and Industry of Vietnam (VCCI) held a press conference announcing the activities of enterprises in APEC 2017 and results of ABAC 1 (held from February 19 – 23, 2017 in Bangkok, Thailand).
— Hanoi Times 
Company fined $1,700 for building 40 villas without permit in Da Nang
A company in the central Vietnamese city of Da Nang has been fined VND40 million (US$1,765) for constructing 40 villa-mansions without a building permit.
— Tuoi Tre News
Will the Environment Be the Vietnam Government's Downfall?
For years, Tran Thi Nga was subjected to harassment and brutalization by the Vietnamese authorities, the details of which emerged in a fresh Human Rights Watch report published earlier this year. She was finally arrested in January for using the using "the Internet to post a number of video clips and articles to propagandize against the Socialist Republic of Vietnam," as the state media reported it.
— The Diplomat 
Vietnam – Coffee exports to slow in coming months
Vietnam could fall short of robusta beans in the next two to three months due to rising shipments and dwindling domestic stocks, top exporter Intimex said.
— Agra-net 
Operator says Vietnam's submarine cable to resume speed this weekend
Vietnam's internet connection is expected to improve this weekend when repair work is completed on a major cable that has suffered from multiple problems since early this year, VietnamPlus reported.
— VnExpress 
Vietnam strips transport ministry of executive power over controversial river dredging projects
Vietnam's prime minister has ordered the transport ministry to pass jurisdiction over all river dredging projects to provincial authorities amid reports some projects are causing serious erosion, a matter that has stirred public outcry.
— VnExpress 
City metro to be linked with high-rises
The HCM City's Urban Railway Management Board has submitted a plan to the municipal People's Committee to link the urban railway system underground with high-rise buildings, apartments and shopping complexes.
— Viet Nam News 
Vietnamese pork regularly contaminated with bacteria, finds study
Pork sold across Vietnam's wet markets regularly carries food poisoing bacteria, such as Salmonella, according to researchers.
— FoodNavigator-Asia 
Vietnam: Singapore's Keppel Land ups stake in Saigon Centre for $37.1m
Singapore-based developer Keppel Land has increased its ownership in Keppel Land WATCO I to V, by purchasing another 16 per cent equity from the Vietnamese JV partner, Southern Waterborne Transport Corporation.
— Deal Street Asia 
ANZ to sell retail unit in Vietnam following regional exit to DBS: Report
ANZ is looking to exit its retail banking operation in Vietnam, and five commercial lenders have submitted bids for the sale, according to local media.
— Deal Street Asia 
Lao, Viet police extend partnership in prevention of cross-border crime
Laos' Ministry of Public Security and Vietnam's Ministry of Public Security will continue to support each other in protecting national security and preventing cross-border crimes.
— Vientiane Times 
Advertisement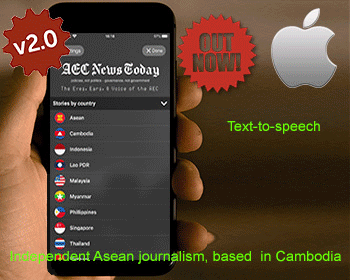 Britain's 'blood cannabis' shame
Authorities struggle to get to grips with crime gangs trafficking young Vietnamese into the UK to work in slave-like conditions on massive indoor marijuana farms
— Asia Times 
Vietnam 'prisoner of war' lied to get thousands in gifts
A New Jersey man has admitted he lied about being a prisoner of war in Vietnam to get gifts, including a nearly $32,000 deck built on his home.
— New York Post 
TeamCast Supports Vietnam Transition to DVB-T2
Television in Vietnam is going digital, with the country currently in a five-year process of switching-off its analog services. Specifically, networks are progressively converting from DVB-T systems and MPEG-2 encoding to DVB-T2 and MPEG-4. To help support this transition, Vietnam Television Corporation (VTC) is working with digital modulation technology provider TeamCast.
— TVTechnology 
Government warns British visitors to Vietnam over adventure tourism risks
The British government is warning UK visitors to Vietnam about the risks of adventure tourism when travelling to the south east Asian country.
— Travel Weekly 
State Treasury expected to boost bond market on new lending mechanism
Trading liquidity of the Government bond market may increase once the State Treasury of Việt Nam is able to buy and sell bonds, a State Securities Commission (SSC) official said.
— Viet Nam News 
Billionaire Developer Rides Vietnam Gambling Trend With Casino
FLC Group Joint-stock Co., co-founded by billionaire Trinh Van Quyet, has joined a growing number of foreign and local investors betting on cashing in on Vietnam's decision to allow locals to roll the dice in casinos for the first time.
— Bloomberg 
Summit mulls financial inclusion for all
More organizations are offering new financial products and services that are changing the form and nature of the market and are shaping the future of financial inclusion.
— Viet Nam News 
Feature photo Max Pixel
Find our previous morning news feature photos in the AEC News Today Morning News Feature Photos gallery where you will find a pictorial display of daily life throughout the Asean Economic Community (AEC).
Introducing The AEC News Today Mobile App
In an era of hectic schedules where time is precious, the AEC News Today mobile app enables you to stay up to date with the latest Asean news on governance and policy issues affecting the Asean Community while you are on the move and whenever you have a few minutes to spare.
See full details, including our AEC News Today Mobile App Privacy Statement here: Stay up to Date With The AEC News Today Mobile App
Download the AEC News Today mobile app from Google play or the App stores by clicking the icons below.
Vietnam morning news is published M-F by AEC News Today: Governance, not government; policies not politics.
The following two tabs change content below.

Leakhena Khat
Leakhena is a junior journalist at AEC News Today who is also currently studying International Relations, which she finds adds perspective to her work reporting on the Asean Community.
"I love what I am doing so much as it gives me a lot of great experience and provides challenges to my mind.

Latest posts by Leakhena Khat (see all)