Welcome to the Myanmar morning news roundup by AEC News Today, your one stop for Myanmar news on matters of governance and policies affecting Asean business communities.

Yesterday's 'Genocide' is Today's 'Crimes Against Humanity': UNOHCHR Slams Myanmar on Rohingya
This was the chilling indictment of Myanmar presented to the United Nations Human Rights Council in Geneva by UN High Commissioner for Human Rights (UNHCHR), Zeid Ra'ad al-Hussein while presenting his annual report yesterday, March 8, 2016.
— AEC News Today
Violence against Rohingya may amount to 'crimes against humanity': UN rights chief
The severity of the reported violations against the Rohingya in Myanmar warrants the attention of the International Criminal Court, the United Nations High Commissioner for Human Rights said on Wednesday (Mar 8).
— Channel NewsAsia
Myanmar to vet state banks to protect Asia's top-growing economy
Myanmar is embarking on the first comprehensive audit of state-owned banks in decades, part of a push to modernise the financial system and tackle risks to the nation's rapid economic growth.
— The Business Times
Billions to be Spent Developing Towns on Outskirts of Yangon
Yangon regional government plans to spend about Ks 32 billion developing 12 Townships on the outskirts of the city's municipal area, the Yangon Chief Minister has said.
— Consult-Myanmar
Advertisement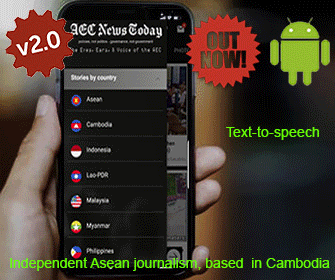 Private sector encouraged to help strengthen power generation
Officials from the Ministry of Electricity and Energy have said that there are long-term and short-term projects planned in order to meet growing electricity demand in the country.
— Myanmar Times
China offers to renovate Thatbyinnyu Pagoda
China has offered to restore and renovate the Thatbyinnyu Pagoda which was one of the few pagodas in Bagan damaged by an earthquake in August last year, Department of Archaeology, National Museum and Library (Bagan branch) director U Aung Kyaw Kyaw said yesterday.
— Myanmar Times
Thai Border Trade Tops $1.1b
Cross-border trade with Thailand exceeded US$1.13 billion this financial year until February 17, according to the Ministry of Commerce.
— Consult-Myanmar
KBZ Gateway Announces 200 Bank Branches Connected Via Satellite
KBZ Bank has hooked up 200 of its branches to sat­ellite technology to speed up transactions and help the company with its e-commerce push.
— Consult-Myanmar
Myanmar Fishery Export Income Set to Double
THOUGH MYANMAR'S fishery export income took a dive for three straight years until 2015, industry players hold high hopes to rebound, given the slight increase last year and the potential continuation of growth this fiscal year ending on March 31.
— Consult-Myanmar
Curfew implemented in Laukkai following surprise rebel attacks
After just days of a surge in heavy fighting between ethnic rebels and police and military personnel, a curfew has been implemented in the town of Laukkai and its neighboring areas in northeastern Shan state's Kokang region.
— Coconuts Yangon
Border Trade: MACCS to be launched in March
The Myanmar Automated Cargo Clearance System (MACCS) meeting was held at the Union of Myanmar Chamber of Commerce and Industry (UMFCCI) on March 7, is planned launch later this month according to Win Thant, the Director of Customs Department.
— Eleven
Official graft targets Myanmar's rich people: corruption report
More than a quarter of the people living in Asia had to pay a bribe while trying to access a public service in the past year, according to Transparency International report released on Tuesday that also called on governments to root out endemic graft in the region.
— Coconuts Yangon
Sell food with banned colouring and get shut down: MCDC
Businesses in Mandalay that are selling food containing banned food dye now risk having their shops shut down by the authorities, which have launched an operation to ensure food safety.
— Myanmar Times
Mandalay workers vow to continue protest
Without an amicable settlement in sight, Kan Kaung Chin Yadanar factory workers have vowed to continue their sit-in protest at the factory entrance in Bal Lin village of Mandalay's Singaing township.
— Myanmar Times
No more K200 lottery tickets from June 1
K200 lottery tickets will no longer be on sale from June 1, according to the Lottery Division of Internal Revenue Department.
— Myanmar Times
Women and Girls First Initiative to be implemented in four states
Initiatives for women will be carried out in Myanmar's four states, said Union Minister for Social Welfare, Relief and Resettlement Dr Win Myat Aye at the celebration of the Women and Girls First Initiative in Nay Pyi Taw yesterday.
— Eleven
The Myanmar-China dilemma
Myanmar is sandwiched between two very large neighbours – China and India. Relations with China are not currently cordial, especially among the Myanmar people, who retain memories of numerous undue political and economic interactions and incidents.
— Eleven
Woman with headphones on gets struck by train
A 22-year-old woman was tragically killed on the tracks near the Hledan Railway Station due to her headphones blocking out the noise of an oncoming train. The accident took place around 7 am yesterday morning, and involved a train that was heading towards Insein Station via the Yangon Circular Railway.
— Coconuts Yangon
Advertisement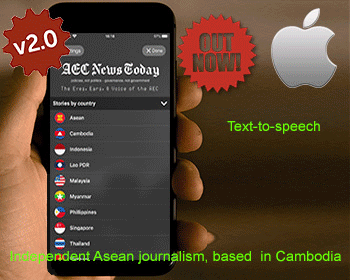 Tribunal convinced case against Myanmar on Rohingya issue
The panel of judges of the inaugural Permanent People's Tribunal (PPT) on Myanmar is convinced that charges of serious crime on the Rohingya and Kachin group demand adjudication by the court, based on evidence presented at the opening session on March 6 and 7 in London.
— New Straits Times
India may have more border haats for deeper ties with Myanmar
The 'border haats' between India and Myanmar are functioning "very well" and the government is looking at opening more such facilities on borders, Central Board of Excise and Customs (CBEC) Chairman Najib Shah said today.
— The New Indian Express
Feature photo: Francisco Anzola
The Myanmar morning news roundup is published M-F by AEC News Today: Governance, not government; policies not politics.
The following two tabs change content below.

Stella-maris graduated with a Bachelor of Arts, Education from Ebonyi State University, Nigeria in 2005.
Between November 2010 and February 2012 she was a staff writer at Daylight Online, Nigeria writing on health, fashion, and relationships. From 2010 – 2017 she worked as a freelance screen writer for 'Nollywood', Nigeria.
She joined AEC News Today in December 2016.

Latest posts by Stella-maris Ewudolu (see all)