Myanmar morning news by AEC News Today is your one stop source for Myanmar news on matters of governance and policies affecting Asean business communities.

Myanmar rebuffs UN probe of crimes against Rohingya
Myanmar on Saturday rejected the UN rights council's decision to investigate allegations that security officers have murdered, raped and tortured Rohingya Muslims, saying the probe would only "inflame" the conflict.
— Channel NewsAsia
Cancel polls in Mongshu: NLD candidates
Worried about security and a possible unfair by-election in some village tracts in Mongshu township, National League for Democracy (NLD) candidates have asked for the polls on April 1 to be cancelled.
— Myanmar Times
Interfaith forum denounces violence
A meeting aimed at fostering peaceful coexistence of the different faiths in Myanmar was held on March 18, at the Mandalay city hall where leaders of different religions gathered to denounce the use of violence and "hateful words" in the name of religion.
— Myanmar Times
Health Ministry Stands Firm as Nursing Students Protest Delayed Licensing
Policy that requires graduate nurses to serve at public hospitals for three years aims to tackle severe shortage of nurses and midwives at government medical service facilities, the Ministry of Health and Sports said on Thursday.
— Consult-Myanmar
Advertisement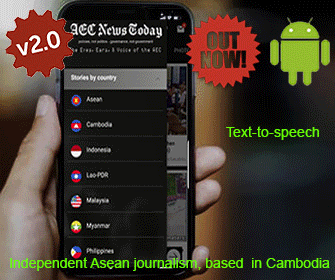 Yangon Government Submits Economic Plan to Parliament
An economic plan for 2017-2018, which aims to increase Gross Domestic Product by 8.5% was submitted to the Yangon Region Government by the Minister of Planning and Finance, Myint Thaung.
— Consult-Myanmar
Transport and Communication Sectors Reach US$3Billion in Foreign Investment
The transport and communication sectors have reached more than US$3billion in foreign investment, accounting for 46 percent of total foreign investment, a source at the Directorate of Investment and Company Administration said.
— Consult-Myanmar
Children's Literature Festival kicks off in Mawlamyine
Hundreds of school children and others who adore children's literature are participating in the Children's Literature Festival in at the Mawlamyine University.
— Global New Light Of Myanmar
Local gold price declines on 24 March
The drop in global gold price has pushed drown domestic gold price in Myanmar on 24 March, according to local gold traders.
— Global New Light Of Myanmar
Singapore lists as top investor in Thilawa SEZ with over $110 million
SINGAPORE has been listed as the top investor in Thilawa Special Economic Zone, a huge industrial zone on the outskirts of Yangon, according to the Directorate of Investment and Company Administration.
— Global New Light Of Myanmar
Rohingya Community Duly Acknowledges PM Najib's Contributions
It is no longer unknown to the world how different Myanmar regimes, throughout its history, have subjected the Rohingya community to a systematic genocidal process for decades and why. The genocidal process going on for decades silently escalated to a different level when the Myanmar State sponsored violence against the Rohingya people in June, 2012. The genocidal operations by the Myanmar government, unfortunately, have not yet ceased and are still very much on albeit varying in nature from time to time.
— Rohingya Vision
Indian government donated two ambulances for YCH
In order to upgrade Myanma's public health service, the government of India donated two modern ambulances equipped with medical instruments worthing 154,600 USD to Yangon Children Hospital yesterday.
— Global New Light Of Myanmar
New Bridge to promote socio-economy of Rakhine people
A 960-foot long bridge over the Panzin Creek linking Buthidaung and Yathedaung townships in Rakhine State was inaugurated yesterday, becoming one of the infrastructure development tasks implemented in Rakhine State by the new government during its first year in office.
— Global New Light Of Myanmar
CBM to relax bank interest rates
The Central Bank of Myanmar plans to relax its grip on bank interest rate policies, according to its governor Kyaw Kyaw Maung.
— Eleven
7th bank to offer SME loans
Kyaw Kyaw Maung, the governor of the Central Bank of Myanmar, says a seventh private bank, the Global Treasure Bank, will grant loans to small- and medium-sized enterprises (SMEs).
— Eleven
Private banks needed for farming loan
Kyaw Win, the minister for planning and finance, says the Myanmar Agricultural Development Bank is not in a position to sufficiently grant loans for the development of the agricultural sector. The government plans to ensure the private banks can grant loans to farmers.
— Eleven
Yangon blackouts announced
Yangon will be on power rotation plan until April 2 as supplies from the Yadanar natural gas pipeline will be temporarily stopped, according to Yangon Electricity Supply Board.
— Eleven
Candidates must only wear UEC badge on by-election day
The Union Election Commission (UEC) has told individual candidates and the 24 political parties that will be competing in by-elections on April 1 they must only wear badges given by the UEC's sub-commissions.
— Eleven
Myanmar, China poised to clinch pipeline deal in talks strained by 'big argument' over oil tanker
Myanmar and China are understood to be close to finalising an agreement that will see the first oil pumped through a US$1.5 billion pipeline on which work was completed two years ago, Reuters reported.
— Frontier Myanmar
Advertisement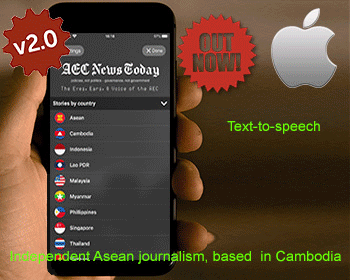 Power debate heats up as govt caught short for hot season
Tensions are rising over a leaked government proposal to increase electricity prices amid growing doubts that emergency power sources needed to ensure supply through the coming hot season will be ready in time.
— Frontier Myanmar
Myanmar legislation fuels investors' interest
Though multinational companies are still on the waitandsee move to enter Myanmar, the nation's recent legislative reforms to create a more enabling business environment will create positive signals for foreign direct investment inflows, according to a panel discussion by Oxford Business Group taking place on last Thursday.
— The Nation
Myanmar's stock exchange struggles a year after launch
Housed in a stately colonial building at the heart of Myanmar's financial district sits the Yangon Stock Exchange, which amid great expectations opened its doors as the country's first bourse a year ago this month.
— Nikkei Asian Review
Hundreds get food poisoning from free meal in Myanmar
A free lunch for villagers in southern Myanmar turned sour after it landed more than a third of the rural community in hospital with food poisoning, local officials said this morning.
— RTE
India steps up supply of military equipment to Myanmar to counter China
Steadily cranking up military ties with Myanmar as part of the overall policy to counter China's strategic inroads in the region, India is now also going to export lightweight torpedoes to the country.
— Times of India
Child Abuse on the Rise, Says Mon Human Rights Group
Cases of sexual violence, particularly rape, against girls have increased dramatically since 2013, said an ethnic Mon rights groups highlighting such cases in southeastern Burma.
— ReliefWeb
Trade disrupted on India-Myanmar border in Manipur
Border trade between India and Myanmar was disrupted on Sunday for several hours along the international border in Manipur due to protest by villagers on the Indian side.
— Business Standard
Myanmar prepares to switch off the lights for Earth Hour
Earth Hour is being celebrated in a unique and historic way for the first time in Myanmar this year.
— Mizzima News
As Many As 10 Myanmar Villagers Injured in Shooting at Letpadaung Cooper Mine
As many as 10 villagers have been injured by police who fired rubber bullets at them on Friday for blocking a roadway to a controversial Chinese-run copper mine in the town of Letpadaung in Sarlingyi township of northwestern Myanmar's Sagaing region.
— Radio Free Asia
Two Drug Couriers Shot Dead Near Thailand-Myanmar Border
Para-military rangers killed two drug couriers and seized about 100,000 methamphetamine tablets in a dense forest about 700 metres from the Thai-Myanmar border in Mae Sai district of Chiang Rai province on late Saturday afternoon.
— Buriram Times
Feature photo Duke Ng
Find our previous morning news feature photos in the AEC News Today Morning News Feature Photos gallery where you will find a pictorial display of daily life throughout the Asean Economic Community (AEC).
Introducing The AEC News Today Mobile App
In an era of hectic schedules where time is precious, the AEC News Today mobile app enables you to stay up to date with the latest Asean news on governance and policy issues affecting the Asean Community while you are on the move and whenever you have a few minutes to spare.
See full details, including our AEC News Today Mobile App Privacy Statement here: Stay up to Date With The AEC News Today Mobile App
Download the AEC News Today mobile app from Google play or the App stores by clicking the icons below.
Myanmar morning news is published M-F by AEC News Today: Governance, not government; policies not politics.
The following two tabs change content below.

Stella-maris graduated with a Bachelor of Arts, Education from Ebonyi State University, Nigeria in 2005.
Between November 2010 and February 2012 she was a staff writer at Daylight Online, Nigeria writing on health, fashion, and relationships. From 2010 – 2017 she worked as a freelance screen writer for 'Nollywood', Nigeria.
She joined AEC News Today in December 2016.

Latest posts by Stella-maris Ewudolu (see all)