Indonesia morning news by AEC News Today is your one stop source for Indonesia news on matters of governance and policies affecting Asean business communities.

Toyota to Increase Investment in Indonesia to $1.9b by 2019
Japanese automotive giant Toyota Motor Corporation will increase investment in Indonesia over the next two years, seeking to expand its production capacity, a minister said on Monday (13/03).
— Jakarta Globe
Jadestone to acquire 50% of Ogan Komering Production Sharing Contract
Jadestone Energy International Holdings Inc., a wholly-owned subsidiary of Jadestone Energy Inc., which is listed on the TSX Venture Exchange, is acquiring 50 per cent in the Ogan Komering Production Sharing Contract, Sumatra, Indonesia, the company said in a statement Tuesday.
— Deal Street Asia
REPSOL SELLS STAKE IN INDONESIA BLOCK
Repsol has sold its 50% stake in Ogan Komering production-sharing contract (PSC) in Indonesia to Singapore-headquartered Jadestone Energy for $5.8mn.
— Natural Gas World
Indonesia: Evergreen cuts offerings size; Steel Pipe to launch $250 bonds
Publicly-listed yarn maker Evergreen Invesco has cut two-thirds of its original fundraising target, from Rp 30 trillion ($2.2 billion) to Rp 10 trillion ($747.7 million).
— Deal Street Asia
Advertisement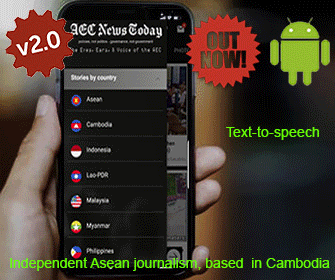 Tax revenue in January, February higher than target: Official
Tax collection has reached Rp 134.6 trillion in January and February, 10.29 percent of the 2017 target, says Finance Ministry's taxation directorate general.
— The Jakarta Post
Waskita Beton to spend Rp 1.9t on expansion this year
Construction services firm PT Waskita Beton Precast, a subsidiary of state-owned general contractor PT Waskita Karya, plans to spend Rp 1.9 trillion (US$142.07 million) this year mainly on two new factories.
— The Jakarta Post
Indonesia holds investment week in Singapore
The government is holding an event to attract foreign investors called "Indonesia Investment Week Singapore Chapter 2017," which started on Monday and will end on Wednesday.
— The Jakarta Post
Jakarta election debate to be held in mid-April
A candidate debate ahead of the Jakarta gubernatorial runoff election is likely be held in the last week of the campaign period, an official says.
— The Jakarta Post
Digital transactions galore at Telkom Craft Indonesia
State-Owned Enterprises Minister Rini Soemarno recently called on state-owned companies to help micro, small and medium enterprises (MSMEs) widen their market reach.
— The Jakarta Post
Gov't to Seek Compensation After British Cruise Ship Damages Raja Ampat Coral Reef
The central government has established a joint task force team to investigate the damage to coral reefs in Raja Ampat, West Papua, after they were smashed into by a British cruise ship earlier this month.
— Jakarta Globe
President Jokowi, state institution leaders seek to build optimism
President Joko Widodo (Jokowi) and state institution leaders held a meeting at the Merdeka Palace here on Tuesday to build the spirit of togetherness and optimism in all government programs.
— Antara News
Gov't Seeks to Limit Online Ride-Hailing Services Nationwide
The central government will soon cap fares of online ride-hailing services and limit their fleets as part of an effort to stymie rising tension between the drivers of conventional modes of public transportation and those of popular app-based services, a senior official said on Monday (13/03).
— Jakarta Globe
SE Asia Stocks Higher Ahead of Fed Meet, Indonesia Hits 4-Month Peak
Most Southeast Asian stock markets edged up in thin trade on Tuesday as investor sentiment remained subdued ahead of a two-day policy meeting of the US Federal Reserve that is widely expected to raise interest rates.
— Jakarta Globe
Prominent Muslim Figure Calls for End of Politicized Religion
Political groups should not exploit religious sentiment to garner votes in the upcoming second round of the Jakarta gubernatorial election, Agus Muhammad, director of research institute Moderate Muslim Society, said on Monday (13/03).
— Jakarta Globe
Labor backs joint patrols with Indonesia
Federal Labor has thrown its support behind the idea of Australia conducting joint patrols with Indonesia in the South China Sea.
— 9news.com.au
Indonesia to probe graft allegations implicating dozens of politicians
Indonesia's anti-corruption agency said it will look into allegations that dozens of politicians siphoned off money causing state losses of up to $170 million in what could be one of the Southeast Asian country's biggest graft scandals.
— Reuters
Indonesia, Chile resume talks after 2-year delay
AFTER BEING delayed for more than two years, negotiations for a comprehensive economic partnership agreement (CEPA) between Indonesia and Chile resumed on Monday and was to run until yesterday.
— The Nation
Indonesia, Philippines Vie For Dominance In Nickel, And Confuse Traders
Nickel is now in play for investors trading on the political dynamics in the Philippines and Indonesia.
— Barron's (blog)
Advertisement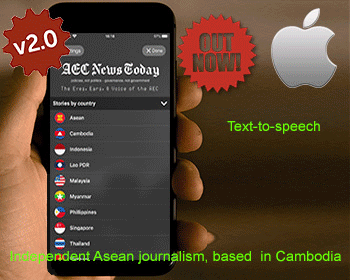 Indonesia Contact Center Applications Market Report 2017: Digital Convenience has Created Opportunities for Multi-channel Customer Interaction – Research and Markets
Research and Markets has announced the addition of the "Indonesia Contact Center Applications Market – 2015" report to their offering.
— Business Wire (press release)
Jakarta Police dismantle child pornography network
The Jakarta Police have dismantled a vast pedophile network, containing as many as 7,000 members, in a closed Facebook group named Official Candy's Group, which produced and distributed child pornography.
— The Jakarta Post
Feature photo Kritsada Jaiyen
Introducing The AEC News Today Mobile App
In an era of hectic schedules where time is precious, the AEC News Today mobile app enables you to stay up to date with the latest Asean news on governance and policy issues affecting the Asean Community while you are on the move and whenever you have a few minutes to spare.
See full details, including our AEC News Today Mobile App Privacy Statement here: Stay up to Date With The AEC News Today Mobile App
Download the AEC News Today mobile app from Google play or the App stores by clicking the icons below.
Indonesia morning news is published M-F by AEC News Today: Governance, not government; policies not politics.
The following two tabs change content below.

Stella-maris graduated with a Bachelor of Arts, Education from Ebonyi State University, Nigeria in 2005.
Between November 2010 and February 2012 she was a staff writer at Daylight Online, Nigeria writing on health, fashion, and relationships. From 2010 – 2017 she worked as a freelance screen writer for 'Nollywood', Nigeria.
She joined AEC News Today in December 2016.

Latest posts by Stella-maris Ewudolu (see all)