Advertisement

Foreign investors are sending an increasingly strong message to Philippine President Rodrigo Duterte over his 'war on drugs' and at times outrageous and crude comments. And it is a message that doesn't bode well for the Philippine economy.
In Q2 2017 inbound foreign investment pledges plummeted 55 per cent year-on-year (YoY) to P18.2 billion (about US$357 million), from P40.4 billion ($793.557 million) a year prior. This followed a 12.8 per cent YoY drop in Q1 2017 to P22.9 billion ($449.195 million), on top of a 9.3 per cent YoY drop in Q4 2016, after plummeting 45 per cent in Q3 2016.
In the first four quarters of President Duterte's presidency inbound foreign investment to the Philippines has dropped by a staggering 122.1 per cent.
The grim news is contained in figures released last week by the Philippine Statistics Authority (PSA), which collates foreign investment approvals by seven investment promotion agencies (IPAs), five of whom reported significant falls in new foreign investment approvals in Q2 2017:
The Board of Investments (BoI) — posted projects worth P3.57 billion ($70.027 million), down 83.3 per cent YoY
Cagayan Economic Zone Authority's (CEZA) — recorded projects worth P21 million ($411.926 million), a fall of 73.6 per cent YoY
Clark Development Corp. (CDC) — attracted projects totalling P441 million ($8.650 million) a drop of 40.5 per cent YoY
The Philippine Economic Zone Authority (PEZ) — recorded projects worth P13.7 billion ($18,499 million), down 2.5 per cent YoY
Subic Bay Metropolitan Authority (SBMA) — approved projects worth P62.4 million ($1.216 million), a drop of 98.4 per cent YoY
The only shining light was at the Authority of the Freeport Area of Bataan (AFAB) who reported a very healthy 258.2 per cent growth with projects totalling P279.2 million ($5.469 million). The seventh agency, the BOI-Autonomous Region in Muslim Mindanao showed a blank record.
In the first six months of 2017 IPA-approved foreign investments were down P25.6 billion ($500 million) on a year prior.
That the shunning by foreign investors is anything but a reflection of dissatisfaction with the current administrations policies and mannerisms is difficult to dispute. In the two quarters prior to President Duterte's inauguration foreign investment inflows into the Philippines grew by 11.5 per cent and 19.2 per cent respectively.
American Firms Remain Bullish on Philippines
The plummeting foreign investment figures come against a backdrop of warnings that foreign investors are starting to take a more careful look at future Philippines stability, in addition to concerns over its closer ties with China.
In an interview with Inquirer.net, European Chamber of Commerce of the Philippines (ECCP) President, Guenter Taus said attracting increasing levels of foreign investment in the Philippines from the European Union (EU) was 'becoming more and more difficult', while a recent EECP report stated that the Philippine government was 'not sending the right signals' to foreign investors.
While that may be the case with the EU, the 2018 Asean Business Outlook from the American Chamber of Commerce (Amcham) paints a different picture. Some 70 per cent of respondents to its annual survey said that they are planning to expand their operations in the Philippines over the next 12 months.
Over at the Australian Chamber of Commerce (Austcham) things are not so bullish. Only 15 per cent of Australian businesses in the Philippines said they intended to expand their operations in the year ahead.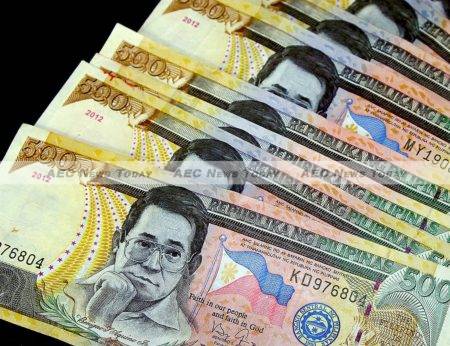 At the same time though South Korean companies in the Philippines in particular are shutting down operations and moving to Vietnam, where the say the business environment is more conducive and the costs of doing business lower.
In an interview with The Star Ho Ik Lee, president of the Korean Chamber of Commerce of the Philippines, said thousands of local jobs have been lost since late last year and hundreds more are set to follow in the months ahead as more and more Korean manufacturing companies leave the Philippines.
Amongst the closures have been several large garment and electronics manufacturers, with three large garment factories set to cease operations in the coming months. All are located in PEZs, he added.
Highlighting the difficulties foreign investors experience, Mr Lee said that even after having paid all the required fees and payments required by law, many Korean firms were finding themselves caught up in disputes where employees were demanding more. It makes it very hard for firms to shut down, he said.
Filipino Investors Bullish
It is not all bad news for the Philippine economy though. While foreign investors are either putting expansion plans on hold or examining other locations, Filipino investors are feeling bullish. In Q2 2017 total domestic investment grew 29.7 per cent to P230.45 billion ($4.527 billion), from P177.7 billion ($3.490 million) in the same period last year.
Of the total P230.5 billion ($4.528 billion) IPA-approved investments in Q2 2017, Filipino-led projects represented more than 92.1 per cent, accounting for some P212.3 billion ($4.170 billion).
Investor confidence is also strong. On Tuesday the Philippine Stock Exchange, Inc.(PSEi) nudged the 8,300 level to close at a new high of 8,291.14, a rise of almost 20 per cent since the beginning of the year.
Feature Photo Maklay62
Related:
The following two tabs change content below.

Stella-maris graduated with a Bachelor of Arts, Education from Ebonyi State University, Nigeria in 2005.
Between November 2010 and February 2012 she was a staff writer at Daylight Online, Nigeria writing on health, fashion, and relationships. From 2010 – 2017 she worked as a freelance screen writer for 'Nollywood', Nigeria.
She joined AEC News Today in December 2016.

Latest posts by Stella-maris Ewudolu (see all)