Advertisement

Slightly more than 30 years have now passed since Corazon Aquino, a steely housewife-turned-political-icon sporting yellow dress and matching spectacles, assumed the presidency of the Philippines after Ferdinand Marcos and his wife Imelda were ousted in the bloodless 'People Power' revolution.
In that time, the people who call the 7,101 islands of this Western Pacific archipelago 'home' have looked on as the nation's fortunes have risen, fallen, and are now slowly rising again – just in time for the 2016 Philippines presidential election.
Rocked by an average of 20 earthquakes a day, the Philippines – once known as 'the sick man of Asia' – also has a long history of being jolted by political instability, internal conflict and corruption. Last year, in particular, served as a microcosm of the main challenges faced by the nation since it won independence in 1946.
Issues such as constitutional reform, good governance and the battle to rid the country of corruption continued to dominate national discussion in 2015. Meanwhile, advances in domestic stability following the signing of a peace agreement with militant Islamic rebels in Mindanao were tempered by growing tension with Beijing in the much-disputed South China Sea.
2015 Philippines GDP in Review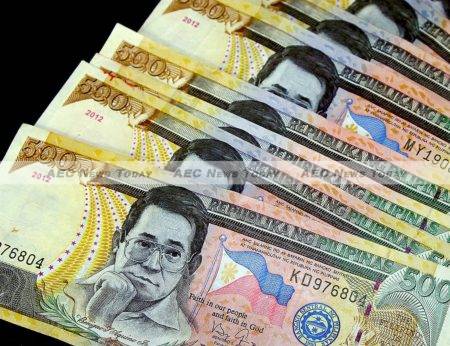 In 2015, initially high rates of economic expansion gradually slowed, prompting Philippines GDP forecasts to be downgraded not once, but thrice. Weak global demand pulled Philippine export sales lower by 5.6 per cent in 2015, to $58.6 billion from $62.1 billion in 2014, according to government data. But strong domestic and Southeast Asian demand, coupled with increased government spending, helped shore up that expansion.
On January 20 last year, the International Monetary Fund (IMF) forecast economic growth of 6.3 per cent. Eight days later, the Index of Economic Freedom (IEF) ranked the Philippines the world's 76th freest economy (up from 89th in 2014), and one of its ten most-improved economies. By the second quarter, the IMF had raised that forecast to 6.7 per cent, as the government – previously accused of being slow to spend on infrastructure – suddenly loosed the purse strings.
But year-end data recorded full-year 2015 Philippines GDP growth of 5.8 per cent: lower than the official government target of 7 to 8 per cent, as well as the more 'realistic' six per cent 2015 Philippines GDP projected by economic managers – largely the result of declining exports to traditional trade partners, including China.
The Philippines' chief economist, Economic Planning Secretary Arsenio M Balisacan, nonetheless described the 2015 Philippines GDP growth rate as 'respectable' and among the fastest in Asia. "Though this is lower than what we targeted for the year, this growth is respectable given the difficult external environment, the onset of El Niño and the challenges in government spending in the first semester," Balisacan said.
The average of 6.2 per cent Philippines GDP growth posted in the six years of the Aquino administration, said Balisacan, was the highest since the late 1970s. He also pointed out that in 2015 only India, China and Vietnam exceeded the Philippines' economic performance in Asia.
Inflation remained subdued in 2015, rising to 1.1 per cent in November but remaining within the Central Bank of the Philippines' (BSP's) target band of 0.4 per cent to 1.2 per cent, and well below the 3.7 per cent registered in November 2014. Barclays, however, predicted inflation would rise to 2.4 per cent in 2016, due in part to an increase in fuel costs and the potential impact of the El Niño weather pattern on agricultural prices.
Meanwhile, the Bureau of Internal Revenue (BIR) missed its 2015 tax collection goal, and its chief, Commissioner Kim S Jacinto-Henares, conceded this year's tax-take target would also be difficult to hit, describing the earnings set by the Cabinet-level interagency Development Budget Coordination Committee (DBCC), as "unrealistic" (the bureau is now considering tax stamps on distilled spirits as a way to jack up revenue).
Agencies Bullish on Philippines Economy
Such hiccups notwithstanding, the small but steady growth of the Philippines economy in 2015 prompted ratings agency Fitch to revise its outlook for the country from stable to positive, affirming the Philippines' long-term foreign- and local-currency issuer default ratings at BBB- and BBB respectively, and maintaining the country's investment-grade standing.
Moody's was also optimistic about the Philippines' economic prospects for 2016, reaffirming the country's Baa2 bond rating with a stable outlook. This rating, says the agency, reflects the 'resilience of the Philippines economy to the current headwinds buffeting neighbouring countries' and expectations that the positive economic trends will continue at least for the next year or so.
'This strong performance comes at a time when weak global demand is slowing growth in export-oriented Asian economies and puts the Philippines in a more robust position than many of its regional peers to weather any further global economic and financial market volatility,' Moody's said.
Investment pledges by foreign firms jumped by almost a third last year, even as the total amount of projects granted tax and other perks contracted by nearly a tenth, according to data from the Philippine Statistics Authority (PSA). The sectors attracting the most foreign investment commitments were manufacturing; electricity, gas, steam and air conditioning supply; and administrative and support service activities.
The Challenge For Aquino's Successor
As the country prepares to go to the polls in May for the 2016 Philippines presidential elections, the main question is can the next administration sustain the rate of economic expansion achieved under Aquino? The answer: only if it addresses lingering constraints to growth, including weak infrastructure, the domination of politics by a handful of powerful families, and the ongoing dearth of foreign investors.
As former economic planning secretary Romulo Neri told a recent Philippine Chamber of Commerce and Industry (PCCI) meeting: "The Philippines has experienced significant growth in the past few years, but sadly, investments remain anaemic; poverty is stubbornly high; there is a huge number of openly unemployed and low-productive workers, and an industrial sector unable to absorb our growing labour force. The government must take the lead role in putting up productivity-enhancing infrastructure; improving regulatory and policy environment; reducing the cost of business; assisting the micro, small- and medium-sized enterprises (SMEs)."
Back, now, to Balisacan, in the Business Inquirer: "We can expect higher growth for 2016 as the global economy also picks up," he predicts, but only through "sound fundamentals and ongoing structural changes in the economy that make it more resilient to shocks."
Moody's, meanwhile, has kept its 2016 Philippine growth projection of six per cent. 'The public-private partnership programme for infrastructure development and a pick-up in economic activity as the country gears up for mid-year elections will underpin growth,' the agency said.
2016 Philippines Presidential Election
Cue campaign season. According to a recent report by Standard Chartered Bank, the May 2016 Philippines presidential election could spur an influx of investment in the manufacturing, government services, private services, transport, communications and storage sectors. If public spending continues to increase, alongside household consumption levels, the bank suggests it could add between 0.1 and 0.3 percentage points to 2016 Philippines GDP.
What else might the future bring? Over now to Chikahisa Sumi, of the IMF: "Real [Philippines] GDP growth is projected at six per cent in 2016 and 6.2 per cent in 2017, driven by continued strong domestic demand offsetting weak net exports. The economic outlook is favourable but subject to increased downside risks, including lower growth in China and the region, higher global financial volatility and capital outflows and weather-related disruptions.
"Over the medium term, a continuation of prudent macroeconomic policies and good governance would be critical to sustain investor confidence and the growth momentum. To support growth, structural reforms will also be needed to address structural issues centred on the low rate of national investment, opening up the economy to greater competition and foreign investment, and high rates of poverty and inequality. Going forward, a continued focus on raising tax revenue would be important to address the large infrastructure and social needs."
For the final word, we turn now to the Oxford Business Group (OBG): 'On one point, there is general agreement: that the Philippines is today a more politically and economically secure country than it has been for many years, playing an increasingly influential role in regional and international affairs.'
Related: