Advertisement

Thailand finished 2017 with GDP growth of about 3.9 per cent, marginally outshining Singapore where GDP last year grew at 3.6 per cent, the lowest in Asean. However, the economic stimulus measures which saw the Thai economy grow at its fastest rate since 2012 and push it over the earlier estimate of 3.3 per cent GDP growth, has left banks with an unwanted US$1.622 billion new year present.
According to figures released by the National Credit Bureau of Thailand (NCBT) economic stimulus measures introduced in the fourth quarter of the 2017 calendar year to invigorate the domestic economy has seen non-performing loans (NPLs) on credit card purchases in the first quarter of the Thai financial year (October 1 – December 31, 2017) top Bt51 billion (about $1.622 billion).
Of some 19 million credit cards in circulation the NCBT said that more than one million had account balances that had exceeded the 30-day repayment period up to the end of December.
At Bt51 billion ($1.622 billion), the average outstanding amount per card is a little over Bt51,000 ($1,622) each, or the equivalent of 170 days work at the current national minimum wage (which has not been increased since 2011) of Bt300 ($9.54) per day.
While the banks say they are not overly concerned with the high level of NPLs on credit card purchases –– NPLs on real estate amount to more than Bt200 billion ($6.361 billion) according to the NCBT — Thailand's high level of household debt is known to worry Bank of Thailand (BoT) governor, Veerathai Santiprabhob.
Average Thai Households debt Tops $9,000
Speaking last week at a forum organised by S&P Global Ratings and TRIS Rating Co., Mr Santiprabhob warned of bigger market corrections ahead. He said that corrections in international markets over the last several weeks highlighted the worries investors have over the risk of fast interest-rate hikes, and rising inflation. Thailand's high level of household debt was a concern in such an environment, he said.
In October last year the University of the Thai Chamber of Commerce (UTCC)'s Centre for Economic and Business Forecasting (CEBF) said a recent survey had shown that about 91 per cent of Thai households were indebted, with the average amount per household topping Bt299,266 ($9,520).
At the time UTCC rector, Saowanee Thairungroj, said the figure represented a 0.4 per cent increase over the 2016 figure — the smallest rise in ten years — noting that 74.6 per cent of debt was through the formal finance sector. Loans through informal borrowing channels suffered its largest drop over a similar period she added.
Since seizing power in 2014 the Thailand government has introduced a number of programmes and policies to stamp out the 'black-market' money market, with these efforts appearing to achieve concrete results.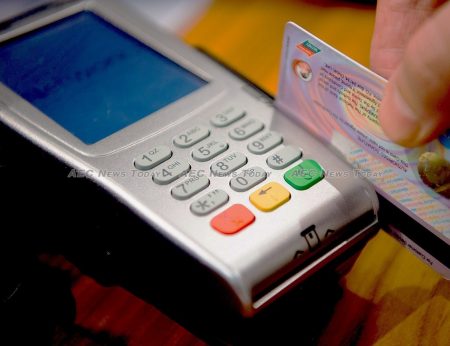 According to Ms Thairungroj, indebted Thai households had repayment commitments of more than Bt15,400 ($490) per month, with the majority of debt incurred through general spending, asset purchases, and debt repayments.
As a result, she said most households were spending less in value and volume due to the higher cost of living. Nevertheless, domestic consumption still grew by 3.2 percent in 2017.
Early last year the BoT declared Thailand's high level of household debt one of four "structural problems of Thailand", with many people carrying debt from their younger years through to retirement. Citing an NCB survey, the bank said that one-fifth of 29-year-old's had debt that had lapsed into an NPL.
Over the past 12 months Thai banks have tightened their lending criteria in response to the BoT last year rolling out a loan-to-value (LTV) policy for banks to use in assessing the capacity of borrowers to repay. In the real estate sector a similar a macroprudential tool is used to limit lending to 90-95 per cent of a property's value.
While Thai households might be sagging under a mountain of debt, Mr Santiprabhob revealed last week that the Thai economy was doing quite well, making it more resilient to overseas shocks. In 2017, he said, Thailand recorded a current-account surplus equivalent to 10.8 per cent of GDP.
Meanwhile, with Thais able to claim tax credits of up to Bt15,000 ($477) for expenses incurred in travelling to and visiting 55 'secondary' provinces over 2018 — part of the government's attempt to spread tourism spending to a wider range of locations — the country's 19 million credit cards look set to take a bigger beating.
Related:
Thailand Q4 GDP growth falls short of estimates (Financial Times)
Thai finance ministry raises 2018 GDP growth outlook to 4.2% (Nikkei Asian Review)
BOT boss warns of possible stormy seas ahead (The Nation)
Thai growth revised upwards to 3.9 per cent (The Nation)
Thailand approves tax incentive in bid to to boost domestic tourism (Kitko/ Reuters)
The following two tabs change content below.

John is an Australian national with more than 40 years experience as a journalist, photographer, videographer, and copy editor.
He has spent extensive periods of time working in Africa and throughout Southeast Asia, with stints in the Middle East, the USA, and England.
He has covered major world events including Operation Desert Shield/ Storm, the 1991 pillage in Zaire, the 1994 Rwanda genocide, the 1999 East Timor independence unrest, the 2004 Asian tsunami, and the 2009, 2010, and 2014 Bangkok political protests.
In 1995 he was a Walkley Award finalist, the highest awards in Australian journalism, for his coverage of the 1995 Zaire (now Democratic Republic of Congo) Ebola outbreak.
Prior to AEC News Today he was the deputy editor and Thailand and Greater Mekong Sub-region editor for The Establishment Post, predecessor of Asean Today.
In the mid-80s and early 90s he owned JLF Promotions, the largest above and below the line marketing and PR firm servicing the high-technology industry in Australia. It was sold in 1995.

Latest posts by John Le Fevre (see all)