Philippines morning news by AEC News Today is your one stop source for Philippines news on matters of governance and policies affecting Asean business communities.

Hungary keen on infotechnology, water, agriculture ventures with Philippines
THE Philippine-Hungary Business Forum was convened yesterday along with the re-opening of the Embassy of Hungary in Manila, signaling more economic cooperation between the two countries.
— Business World Online
Businessmen upbeat on Philippine economy – MBC
Business executives in the country remain highly optimistic in their outlook on the Philippine economy despite anticipation of higher inflation and interest rates this year coupled with a critical outlook on trade, a survey conducted by the Makati Business Club (MBC) showed.
— Phil Star
Inflation to rise till Q3; 2017 avg within target
The central bank said it expects Philippine headline inflation to continue rising until the third quarter of 2017 and still lead the full-year average rate into the government's 2 percent to 4 percent target range.
— The Manila Times
Stocks rebound as investors snatch up bargains
LOCAL EQUITIES saw gains on Tuesday as investors resorted to bargain hunting, setting aside the failure of the Trump administration to get approval for its health care bill.
— Business World Online
Advertisement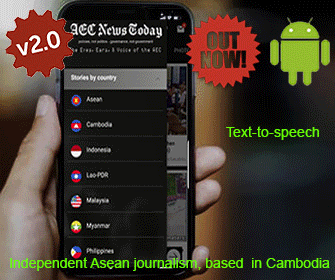 PH among 'winners' in region in export growth
The Philippines was cited as among the "winners" in the Asia-Pacific region whose export growth "strongly outperformed" global demand in the last seven years, UK-based Oxford Economics said.
— Inquirer.Net
MICC sets stage for choosing experts who will review mines
THE MINING Industry Coordinating Council (MICC) yesterday set the terms for those who will review mines across the country, weeks after Environment Secretary Regina Paz L. Lopez wrote President Rodrigo R. Duterte on March 6 to stop the interagency body from proceeding with its own audit.
— Business World Online
Briones bans marketing of junk food in public schools, deped offices
The Department of Education (DepEd) has given public schools nationwide three months to get rid of refrigerators and other facilities bearing the logo of unhealthy food and drinks as part of its bid to promote healthy eating among students and teachers.
— Inquirer.Net
Ormoc CARP farmers barred from harvesting on own land
Agrarian reform beneficiaries (ARBs) in Ormoc City were prevented on Tuesday from harvesting sugarcane planted on land they have legally owned since 1997.
— Phil Star
China says it has right to deploy defense facilities on its territory
China said on Tuesday that it has the right to construct necessary defensive facilities on its own territory after a US think tank said Beijing was able to deploy warplanes on artificial islands in the disputed South China Sea any time.
— ABS-CBN
AGI, Travellers look to refinance dollar debt
AGI, the holding firm for Mr. Tan's businesses, has an outstanding $500-million bonds due in August, while Travellers International Hotel Group, Inc., a joint venture between AGI and Malaysia's Genting Berhad, has a $300 million bond maturing in November, according to regulatory filings.
— Business World Online
NY Times disputes 'demolition job' vs Duterte
The New York Times disputed Wednesday claims made by Malacanang that the stories they published about the drug war in the Philippines is part of a "demolition job" against the Duterte administration.
— ABS-CBN
Man seeks justice for wife shot 28 times in Philippines
A man whose lawyer wife was gunned down on a busy Philippines street is seeking to meet with top-ranking officials to try to bring her killers to justice.
— BBC News
Philippines raises P70B from retail bonds at 4.25%
The Bureau of the Treasury (BTr) on Tuesday said it raised P70 billion from Retail Treasury Bonds (RTBs), more than double the P30-billion it was initially selling.
— GMA News
Philippines: Arrest order issued for death squad whistle blower
A warrant has been issued by a Davao City court for the arrest of Edgar Matobato one of the leaders of the Davao Death Squad. Matobato is a self-proclaimed henchman of former mayor and now President Rodrigo Duterte.
— Gulf News
Counterterror, intel top agenda in Rody-Kim meet
Cooperation in counterterrorism and intelligence highlighted President Duterte's meeting with US Ambassador Sung Kim on Monday at the Malacañang of the South in Barangay Panacan.
— Phil Star
Ping agrees: Not all drug-related deaths EJKs
Sen. Panfilo Lacson agrees with Philippine National Police (PNP) chief Director General Ronald dela Rosa that the over 7,000 killings that took place in the country since President Duterte assumed office should not be lumped together as extrajudicial killings (EJKs).
— Phil Star
House to process Duterte, Robredo impeach bids
Speaker Pantaleon Alvarez said Wednesday congressmen will process the impeachment bids against President Rodrigo Duterte and Vice President Leni Robredo.
— ABS-CBN
Gov't reconsiders plan to evict 6,000 poor families occupying Bulacan relocation sites
The government has reconsidered its plan to evict nearly 6,000 urban poor families that has taken over vacant housing units in relocation sites in Pandi, Bulacan, since March 8.
— Manila Bulletin
Advertisement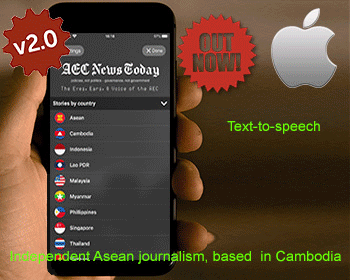 PH, China to craft sea row mechanism
THE Philippines and China have agreed to set up a mechanism on how to "properly handle" maritime disputes and representatives from both countries will meet in May to craft a bilateral scheme, Malacañang said on Tuesday.
— The Manila Times
Feature photo International Labour Organization
Find our previous morning news feature photos in the AEC News Today Morning News Feature Photos gallery where you will find a pictorial display of daily life throughout the Asean Economic Community (AEC).
Introducing The AEC News Today Mobile App
In an era of hectic schedules where time is precious, the AEC News Today mobile app enables you to stay up to date with the latest Asean news on governance and policy issues affecting the Asean Community while you are on the move and whenever you have a few minutes to spare.
See full details, including our AEC News Today Mobile App Privacy Statement here: Stay up to Date With The AEC News Today Mobile App
Download the AEC News Today mobile app from Google play or the App stores by clicking the icons below.
Philippines morning news roundup is published M-F by AEC News Today: Governance, not government; policies not politics.
The following two tabs change content below.

Stella-maris graduated with a Bachelor of Arts, Education from Ebonyi State University, Nigeria in 2005.
Between November 2010 and February 2012 she was a staff writer at Daylight Online, Nigeria writing on health, fashion, and relationships. From 2010 – 2017 she worked as a freelance screen writer for 'Nollywood', Nigeria.
She joined AEC News Today in December 2016.

Latest posts by Stella-maris Ewudolu (see all)