Philippines morning news by AEC News Today is your one stop source for Philippines news on matters of governance and policies affecting Asean business communities.

Smart's 2016 revenue grows 26% on mobile data growth
The Philippines' Smart Communications has reported a 26% increase in revenues for 2016 to 25.5 billion pesos ($509 million), in a result attributed to sustained growth in the company's mobile data business.
— Telecomasia.net
PH banks have more room to grow compared to peers in the region
On account of a growing economy, Philippine banks have more leeway to "move up" among other banking sectors in the region because of stability and strong fundamentals, Bangko Sentral ng Pilipinas (BSP) Governor Amando M. Tetangco Jr. said.
— Manila Bulletin
Don't believe Robredo, Pagcor chief tells ASEAN gaming summit
The chief of the country's gaming regulator asked potential foreign and local investors to ignore the "political noise" surrounding the government's war on drugs, offering a more optimistic lens for the Philippine business environment.
— Rappler
Philippines can overtake Singapore, but with higher risk
The case of the Philippines vs. Singapore is more than just a question of who will overtake whom. The two countries have very different regimes and economic policies, so timeframes must be kept in mind here. From an outsider perspective who hasn't been to either country, it looks as if the Philippines can overtake Singapore in the short to medium term, but that Singapore is more stable in the long run.
— CalvinAyre
Advertisement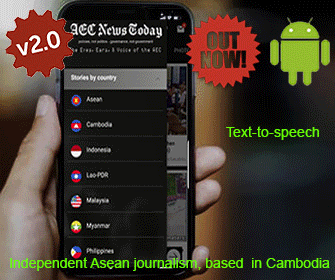 What PH telecom consumers actually get
Last week, the Philippines had its first Telecommunications Summit organized by the newly created Department of Information and Communications Technology.
— Telecomasia
Philippines starts opening bank sector to Asean peers
The Philippines is set to sign agreements with two more countries as early as next month to open up the banking industry aimed at greater financial integration and economic development among members of the Association of Southeast Asian Nations (ASEAN).
— Phil Star
Will Duterte be impeached?
While Philippine President Rodrigo Duterte has countered and deflected criticism of his heavy-handed and often controversial rule, a new impeachment motion filed by the political opposition threatens to overthrow through legal means his popularly elected administration.
— Asia Times
Planning to start an outsourcing business in the Philippines? Consider these tips
The Philippines clearly is an optimal place to start up your BPO, but there may be complications you need to keep in mind.
— e27
Malaysia offers to help develop Clark Green City
BESIDES the Chinese, Japanese and South Koreans, Malaysian investors are also bullish about prospects in the Philippines, offering to help develop the sprawling Clark Green City, the country's chief economist said on Monday.
— The Nation
Rody rallies for support in sea code
In a bid to avoid tension in disputed areas in the South China Sea, President Duterte called for support for the approval of a Code of Conduct (COC) among members of the Association of Southeast Asian Nations (ASEAN).
— Phil Star
Open economies, open minds
I AM DELIGHTED to have been appointed as our Prime Minister's Trade Envoy to the Philippines not long before the Philippines takes up ASEAN's rotating chairmanship in the year of its 50th anniversary. This is a time of greater political interaction and strong economic development in Southeast Asia.
— Business World
DTI Slingshot, QBO PHL celebrate National Women's Month with seminar
THE Department of Trade and Industry's (DTI) Slingshot, in collaboration with QBO Philippines, organized the Slingshot Women Seminar on March 15 at the DTI International Building on Gil J. Puyat Avenue in Makati City.
— Business Mirror
DIARY-Emerging Markets Economic Events to April 28
Federal Reserve Bank of New York President William Dudley will attend an event "Banking Culture; An International Challenge – and an Opportunity" organized by the Banking Standards Board and the Lord Mayor of London – 0820 GMT.
— Reuters
Davao City sets eyes on improved wharf, expressway project with China
The city government will begin improvement works on the decades-old Sta. Ana wharf to boost the city's bid as a premier tourism destination in Mindanao.
— Minda News
Beijing, Manila facing new maritime dispute
The territorial dispute between China and the Philippines in the South China Sea could flare up again after Chinese ships were found surveying a resource-rich area located within the Philippines' exclusive economic zone.
— Nikkei Asian Review
Philippines Approves $500m Mega-Casino Project, First Outside the Capital
The Philippine gaming regulator has approved a $500-million project for an integrated casino resort in the central island of Cebu, the first mega-casino outside the capital of Manila, the gaming chief said on Tuesday (21/03).
— Jakarata Globe
'Come, take a look at Singapore
Singapore's Ambassador to Manila Kok Li Peng urged businessmen from the Philippines to consider investing in Singapore companies and to build more partnerships with entrepreneurs from the island state.
— The Manila Times
Why The Philippines Can't Crush Its Deadly Communist Movement–Even 50 Years
The Philippines is a democracy always being tested by violent anti-government rebel groups. You hear a lot about the well-armed Muslim fronts that want more autonomy in the majority Catholic country and don't mind battling troops from Manila or slaying foreign tourists. But one of the most nagging rebel groups isn't Muslim, it's communist. It has 120 bases nationwide, per one estimate. It never quits fighting despite peace talks over the years following a decrease in ranks.
— Forbes
Advertisement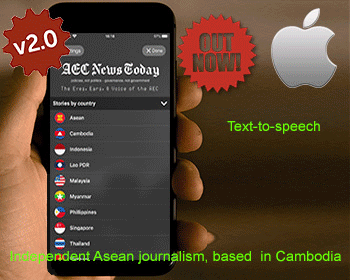 Philippines to China: Stop Scarborough Shoal plan
Diplomatic protest planned against Beijing as President Duterte calls for regional guidelines to resolve sea disputes.
— Aljazeera
PHL to restore MOU with Myanmar on media and information
Communications Secretary Martin Andanar met with his counterpart Dr. Pe Myint, Union Minister, Ministry of Information on Monday, March 20 to express the Philippines' intention to renew the Memorandum of Understanding (MOU) between the Presidential Communications Operations Office (PCOO) and Ministry of Information of Myanmar in the field of news exchange, radio and television broadcasting, public relations, printing and publishing.
— Nourth Bound Asia
Solar Philippines eyeing overseas investments
Relatively pioneering player Solar Philippines opts to test its business case overseas with planned offshore solar farm developments starting this 2017.
— Manila Bulletin
EXCLUSIVE – Pioneering ICT-based healthcare solutions at the National Telehealth Center, Philippines
OpenGov had the opportunity to speak to Dr. Portia Grace Fernandez-Marcelo, Director of the UP (University of Philippines) Manila-National Telehealth Center (NTHC) about using ICT to provide equitable access to quality healthcare for all, specially in isolated and disadvantaged communities.
— Open Gov Asia
PH, Thailand boost economic, agri, tourism ties
President Rodrigo Duterte and Thai Prime Minister Prayut Chan-o-cha emphasized on Tuesday the importance of sustaining the growth and development of the economic, agricultural, and tourism sectors between Philippines and Thailand.
CNN Philippines
Philippines freezes gaming license issuances in Manila
The Philippines will not issue any more casino licenses in the capital for five years after the industry regulator heeded oversupply concerns among existing investors.
— Nikkei Asian Review
Feature photo: Ericson Moredo
Find our previous morning news feature photos in the AEC News Today Morning News Feature Photos gallery where you will find a pictorial display of daily life throughout the Asean Economic Community (AEC).
Introducing The AEC News Today Mobile App
In an era of hectic schedules where time is precious, the AEC News Today mobile app enables you to stay up to date with the latest Asean news on governance and policy issues affecting the Asean Community while you are on the move and whenever you have a few minutes to spare.
See full details, including our AEC News Today Mobile App Privacy Statement here: Stay up to Date With The AEC News Today Mobile App
Download the AEC News Today mobile app from Google play or the App stores by clicking the icons below.
Philippines morning news roundup is published M-F by AEC News Today: Governance, not government; policies not politics.
The following two tabs change content below.

Stella-maris graduated with a Bachelor of Arts, Education from Ebonyi State University, Nigeria in 2005.
Between November 2010 and February 2012 she was a staff writer at Daylight Online, Nigeria writing on health, fashion, and relationships. From 2010 – 2017 she worked as a freelance screen writer for 'Nollywood', Nigeria.
She joined AEC News Today in December 2016.

Latest posts by Stella-maris Ewudolu (see all)