Philippines morning news by AEC News Today is your one stop source for Philippines news on matters of governance and policies affecting Asean business communities.

Trillanes seeks probe into Duterte 'deal' with China on Benham Rise
Senator Antonio Trillanes IV on Wednesday, March 15, filed a resolution seeking an inquiry into President Rodrigo Duterte's alleged deal with China, citing Duterte's go signal for Chinese ships to ply the Benham Rise region.
— Rappler
AboitizPower explores Myanmar, Indonesia amid PH power oversupply
With the Philippines experiencing an oversupply in power generation that could last up to 7 years, Aboitiz Power Corporation has set its sights on hydropower projects in Myanmar and Indonesia to continue growing its business.
— Rappler
Philippine lawmakers lose key posts after opposing death penalty
Eleven Philippine legislators who voted against a bill to re-introduce capital punishment lost key posts in the country's Congress on Wednesday, in an apparent follow through of a threat by the house speaker to purge obstacles to the draft.
— Channel NewsAsia
Philippines: Now Corp raising $29m to expand broadband internet business
Now Corporation, a listed telecommunications, media, and technology company in the Philippines, is aiming to raise on a public offer a maximum of $29.7 million (P1.5 billion) and use it as capital for expanding broadband internet services
— Deal Street Asia
Advertisement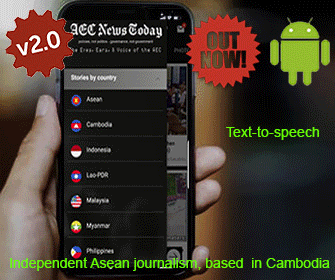 Robredo brings fight against Duterte to UN
Through a video message, Vice President Leni Robredo brings to the world's attention the troubles in President Rodrigo Duterte's war against drugs, primarily the thousands of deaths that have resulted from the bloody seven-month campaign and flagrant human rights violations.
— Inquirer.net
Philippines: 500 Startups, others back modular home firm Revolution Precrafted in $15.4m round
Revolution Precrafted, a Philippine-based modular homes creator, has received funding from 500 Startups and other undisclosed investors .
— Deal Street Asia
OFW remittances breach $2-B mark in January
Cash sent home through banks by Filipinos living and working abroad in January rose 8.6 percent to $2.17 billion, the first time that cash remittances exceeded the $2-billion mark at the start of the year.
— Inquirer.net
Duterte to peace negotiators: Play fair
Government and communist negotiators must "play fair" and forge a ceasefire agreement for the smooth resumption of the peace talks, President Duterte said last Tuesday.
— Manila Bulletin
More diversity means more innovation in PE/VC: Minette Navarrete, Kickstart
"Gender blind." This is how Minette Navarrete, founder and president of Kickstart Ventures Inc, describes the venture capital and private equity space in the Philippines. She cited that more diversity, and more points of view would mean more innovation.
— Deal Street Asia
Philippines: STI to raise $99m; Century Pacific debuts on FTSE Apac index
STI Education Systems Holdings Inc is aiming to raise up to $99.3 million (P5 billion) via bond sale while Century Pacific Food Inc (CNPF) has made its debut on the Asia-Pacific equity market.
— Deal Street Asia
House purge: GMA ousted
Speaker Pantaleon Alvarez and members of the super majority coalition last night made good their threat to remove former president and now Pampanga Rep. Gloria Macapagal-Arroyo as deputy speaker, along with 11 other committee chairmen of the House of Representatives who voted against the return of the death penalty.
— Phil Star
Congress sets probe on Benham incursion
Congress is set to conduct an investigation into the reported intrusions of Chinese vessels in Benham Rise, which has been declared part of the Philippines' continental shelf by the United Nations in 2012.
— Phil Star
WATCH: Alvarez declares De Lima top 'drug lord' ahead of court verdict
Speaker Pantaleon Alvarez publicly called Sen. Leila de Lima the "number 1 drug lord" and "public enemy" ahead of the trial and conviction of the administration's top critic.
— Phil Star
18 Chinese firms to buy $1.7B worth of PH goods
Chinese investors have made a purchasing order for $1.7 billion worth of Philippine products, a much bigger order from earlier estimates in light of a surge in business interest.
— Inquirer.net
PSEi tracks regional markets, down 0.11% at close
The local stock barometer ended slightly lower yesterday as investors braced themselves for a likely interest rate hike by the US Federal Reserve.
— Inquirer.net
More will come out vs Duterte in ICC, lawyer says
The lawyer of self-confessed hitman Edgar Matobato said more witnesses are willing to testify in a case that will be filed against President Rodrigo Duterte at the International Criminal Court. But an administration ally said, the case may be dismissed on a technicality.
— ABS-CBN
Gov't employees lose money due to unauthorized bank withdrawals
Several government employees and a retired judge who are account holders at the Landbank of the Philippines in Cebu lost their hard-earned money due to unauthorized withdrawals.
— ABS-CBN
Duterte steps in for tax reform
MALACAÑANG is pulling out all the stops to smooth away legislative difficulties of its tax reform, after President Rodrigo R. Duterte bared in a press briefing last Monday with both heads of Congress that the bill has met "resistance" and "rough sailing" among lawmakers.
— Business World
Advertisement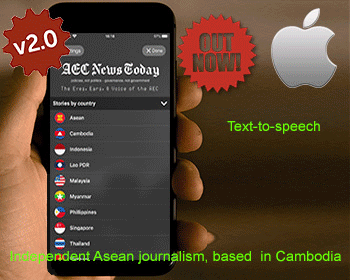 Joblessness worse, but job quality better
THE RANKS of those employed but who were seeking more work thinned to a record low in January, according to official data released yesterday that nevertheless showed the employment rate at its lowest and unemployment at its highest in two-and-a-half years.
— Business World
BSP: Fed action to worsen volatility
THE BANGKO SENTRAL ng Pilipinas (BSP) yesterday cited the need for continued vigilance as the Federal Reserve is poised to raise rates this week, saying the country's financial markets could see sharp movements in the near term as a result.
— Business World
State infrastructure drive to fuel commercial vehicle sales — BMI
THE GOVERNMENT's plan for an aggressive infrastructure buildup should fuel a surge in commercial vehicle sales in the next four years, BMI Research said in a March 13 report.
— Business World
Regional airport PPP deal lures more firms
AT LEAST three more prospective bidders have shown interest in the unbundled regional airport project contracts up for grabs under the public-private partnership (PPP) scheme which the government hopes to award by January next year.
— Business World
Peace talks resuming after breakdown
Peace talks between the Philippine government and the National Democratic Front-Communist Party of the Philippines-New People's Army (NDF-CPP-NPA) broke down early last February over a demand of the NDF-CPP-NPA for the release of some 400 political prisoners.
— Manila Bulletin
China respects PH rights
China said it fully respects the Philippines' rights over the continental shelf in the Benham Rise located northeast of Luzon and vowed not to challenge those rights.
— Manila Bulletin
PH, India discuss establishment of zone for pharma manufacturers
Philippines and India are discussing the possibility of establishing a pharmaceutical zone to entice Indian pharmaceutical manufacturers to invest in manufacturing operation in the Philippines, a top-ranking Indian government official said.
— Manila Bulletin
MyEG to expand to the Philippines in first overseas venture
My EG Services Bhd (MyEG) is making its first overseas foray, forming a partnership to develop and implement electronic government (e-government) service projects in the Philippines.
— The Star Online
New ro-ro route expected to boost Indonesia, Philippines trade
The opening of the Davao-General Santos-Bitung route for roll-on/roll-off (ro-ro) vessels is expected to boost trade between Indonesia and the Philippines in the long run.
— The Jakarta Post
Duterte off to Thailand next week: DFA
President Rodrigo Duterte will undertake an official visit to Thailand, home to to 16,000 Pinoy expatriates, on March 20 to 22.
— ABS-CBN
Solon suggests tapping US to help secure Benham Rise
One congressman has a suggestion for the presence of Chinese survey ships in Benham Rise.
— CNN Philippines
Expert explains why Benham Rise isn't Philippine 'territory'
Benham Rise is not part of Philippine territory, and might not be used in any impeachment case against President Rodrigo Duterte, a lawmaker said.
— ABS-CBN
Feature photo: Bernard Spragg
Introducing The AEC News Today Mobile App
In an era of hectic schedules where time is precious, the AEC News Today mobile app enables you to stay up to date with the latest Asean news on governance and policy issues affecting the Asean Community while you are on the move and whenever you have a few minutes to spare.
See full details, including our AEC News Today Mobile App Privacy Statement here: Stay up to Date With The AEC News Today Mobile App
Download the AEC News Today mobile app from Google play or the App stores by clicking the icons below.
Philippines morning news roundup is published M-F by AEC News Today: Governance, not government; policies not politics.
The following two tabs change content below.

Stella-maris graduated with a Bachelor of Arts, Education from Ebonyi State University, Nigeria in 2005.
Between November 2010 and February 2012 she was a staff writer at Daylight Online, Nigeria writing on health, fashion, and relationships. From 2010 – 2017 she worked as a freelance screen writer for 'Nollywood', Nigeria.
She joined AEC News Today in December 2016.

Latest posts by Stella-maris Ewudolu (see all)