Welcome to the Malaysia morning news roundup by AEC News Today, your one stop for Malaysia news on matters of governance and policies affecting Asean business communities.

Malaysia: Saudi Aramco to buy 50% in selected RAPID project assets, invest $7b
Saudi Arabia's Saudi Arabian Oil Co (Aramco) is acquiring a 50 per cent stake in Malaysia's Pengerang Refinery and Petrochemical Integrated Development (Rapid) project's selective assets, pumping $7 billion to hold stake in refinery and cracker assets in the petrochemical project in southern Johor.
— Deal Street Asia
Mercedes-Benz Malaysia Unveils New Headquarters and Training Academy
Mercedes-Benz Malaysia Sdn Bhd (MBM), today launched its new headquarters; Wisma Mercedes-Benz, and the Mercedes-Benz Malaysia (MBM) Training Academy in Bandar Kinrara, Puchong, Selangor.
— iCarAsia.com
Prosecutors, Investors Propose Plan to Oust Malaysian Investor from Hotel Consortium
The U.S. Justice Department and New York property developer Steven Witkoff have asked a federal court to approve a plan to remove a financier accused in a massive international fraud from the group that owns the financially troubled Park Lane Hotel in Manhattan, according to court papers.
— The Wall Street Journal
Malaysia Airlines continues to reduce losses
Malaysia Airlines Bhd recorded a stronger performance in the fourth quarter (4Q) of last year on the back of higher bookings and driven by a greater focus on the premium business traveller as well as all-inclusive economy fares.
— The Rakyat Post
Advertisement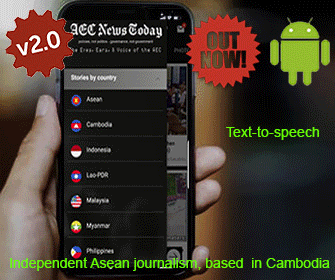 Kim Jong-nam: Malaysia charges two women with murder
Malaysia has charged two women – an Indonesian and a Vietnamese – with murdering the estranged half-brother of North Korea's leader using a super-toxic nerve agent that killed in minutes.
— The Guardian
Malaysia Charges 2 Women with Murder in Kim Jong Nam's Death
Malaysia charged two women with murder Wednesday in connection with the death of Kim Jong Nam, the half brother of North Korean leader Kim Jong Un.
— VOA
Kim Jong-nam death: Two women charged with murder
The women, Doan Thi Huong from Vietnam and Siti Aisyah from Indonesia, allegedly smeared deadly VX nerve agent on Mr Kim's face in Kuala Lumpur airport on 13 February.
— BBC
Bank Negara slams MyCC's decision to fine PIAM and its members
Bank Negara Malaysia has defended the General Insurance Association of Malaysia (PIAM) and its 22 members against the Malaysia Competition Commission's (MyCC) decision to fine them RM213.45mil for an "anti-competitive agreement" with a group of workshops.
— The Star Online
Sugar price hike prompts CIMB Research to upgrade MSM
CIMB Equities Research has upgraded MSM Holdings Bhd to Hold with a higher target price of RM4.43 on a news report the retail price for sugar in the country has been raised from RM2.84 a kg to RM2.95.
— The Star Online
RHB targets 50,000 new account holders with launch of 2 online deposit accounts
RHB Bank Bhd is targeting for 50,000 new account holders for its newly launched online deposit accounts, RHB Smart Account and RHB Smart Account-i, within six months from April this year.
— New Straits Times
Saudi Aramco's US$7bil stake in Petronas' Rapid project spells greater job and business opportunities
The US$7 billion (RM31 billion) investment from oil giant Saudi Aramco in Petronas Refinery and Petrochemicals Integrated Development (Rapid) project in Pengerang will draw more investors to Johor and Malaysia.
— New Straits Times
Malaysia-GCC trade deal on hold for now
The Free Trade Agreement between Malaysia and the Gulf Cooperation Council (GCC) has been placed on the back burner.
— New Straits Times
Malaysia enjoys medical tourism boom
Malaysia's medical tourism sector is booming, prompting fierce competition among its leading market players, according to the latest report by Transparency Market Research.
— TTR Weekly
Malaysia has final say on Jong-nam's body, say experts
There is no international law requiring Malaysia to release the body of assassinated Kim Jong-nam to North Korean authorities without the consent of a next-of- kin, say legal experts.
— Malay Mail Online
Feature photo: sasint
The Malaysia morning news roundup is published M-F by AEC News Today: Governance, not government; policies not politics.