Malaysia morning news by AEC News Today is your one stop source for Malaysia news on matters of governance and policies affecting Asean business communities.

China investors prefer Malaysia over more expensive Australia and HK
Mainland Chinese investors are now favouring Malaysia for real estate over more expensive Australia and Hong Kong, says the Financial Times (FT) in a report.
— The Star Online
Ringgit at strongest showing so far this year as US$ declines
The ringgit is poised to trend upwards on the domestic currency strengthening to RM4.4135 as at 5pm yesterday, its strongest showing year to date. This came about amidst the continuing decline of the US dollar.
— The Star Online
M'sia seen as 'valuable business location': US-ASEAN Business Council
Malaysia's economic fundamentals and location in the region makes it a 'valuable business location' in Asia for a wide range of US companies said the US-ASEAN Business Council regional managing director Michael Michalak.
— New Straits Times
Malaysia central bank sees inflation exceeding 8-year high
Higher fuel costs probably pushed up Malaysia's inflation rate this month to above the 4.5 per cent rate posted in February, though there's no evidence that price pressures are spreading more broadly in the economy, an official from the central bank said.
— New Straits Times
Advertisement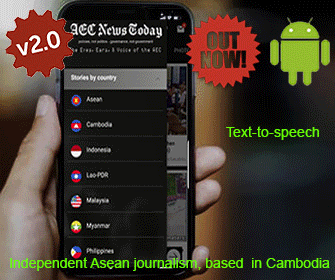 Parliament passes Supplementary Supply Bill
The Dewan Rakyat today passed the Supplementary Supply Bill (2016) 2017 after it was debated at the committee stage.
— Malay Mail Online
Health Ministry seeks to raise smoking age limit
The Health Ministry has proposed to raise the age limit for a person to buy and sell cigarette to 21, from 18 currently, the Dewan Rakyat was told today.
— Malay Mail Online
Malaysian PM tells France not ready to decide on buying Rafale jets
Malaysian Prime Minister Najib Razak said on Tuesday that he discussed the possible purchase of Dassault Aviation SA's Rafale fighter jets with French President Francois Hollande but remained undecided.
— Reuters
Kim Jong Nam's body still in Malaysia amid talk of deal with North Korea
The body of Kim Jong Nam, who was murdered in Malaysia last month, is still in Kuala Lumpur, health minister Health Minister Subramaniam Sathasivam said on Tuesday, amid reports the remains of the estranged half brother of North Korean leader Kim Jong Un will soon leave the country.
— Reuters
France ready to negotiate Rafale jets pricing with Malaysia 'when the time comes': Hollande
French President Francois Hollande said on Tuesday (Mar 28) that France will be ready to discuss the pricing of its Rafale jets with Malaysia "when the time comes", after the Malaysian government remained undecided on buying France's fighter aircraft.
— Channel NewsAsia
What Did France's Hollande Achieve During His Malaysia Visit?
After being in Singapore during the weekend, Hollande moved on to Malaysia on March 27. In doing so, he became just the second French president to ever visit Malaysia, with the last being Jacques Chirac over a decade ago.
— The Diplomat
Cypark clinches RM28.5mil jobs from Government
Cypark Resources Bhd has clinched three contracts worth RM28.48mil from the National Solid Waste Management Department to operate of the leachate treatment plants (LTPs) for landfills in Negri Sembilan and Pahang.
— The Star Online
CIMB plans to formalise tie-up with China Galaxy by the second quarter
CIMB Group Holdings Bhd is targeting for its agreements with regard to its strategic partnership in the stockbroking business with China Galaxy International Financial Holdings Ltd (CGIF) to be executed by the second quarter of 2017.
— The Star Online
Hollande witnesses six Malaysia-France B2B deals
French president Francois Hollande, who is on a one-day state visit, witnessed six business-to-business Memorandum of Understanding today.
— New Straits Times
Adventa investing RM6mil to expand sterilisation business
Medical services and supplies manufacturer Adventa Bhd is investing RM6 million to set up a new factory in Johor to expand its sterilisation business.
— New Straits Times
Ministry hopes to present padi farmer insurance scheme in Budget 2018
The agriculture and agro-based industry ministry hopes an insurance scheme to assist padi farmers who sustained losses in disasters will be implemented in Budget 2018.
— Malay Mail Online
Minister warns oil companies, station operators against illegal price hikes
Oil companies and petrol station operators who fail to comply with the price of petrol and diesel set weekly, beginning tomorrow, are liable to face stern action under the Price Control and Anti-Profiteering Act 2011.
— Malay Mail Online
Malaysia makes order for 23 amphibious craft
Future Mobility Solutions says it has received an order for 23 amphibious craft from the Malaysian Civil Defence Force, a deal worth more than $3 million and scheduled for delivery in the next 12 months.
— Scoop.co.nz (press release)
Malaysia Inflation at Record High: ETF in Focus
The Malaysian central bank expects a challenging year in terms of monetary policies as inflation is at record levels. Malaysian Consumer Prices in February rose at the fastest pace in over eight years.
— Zacks.com
Advertisement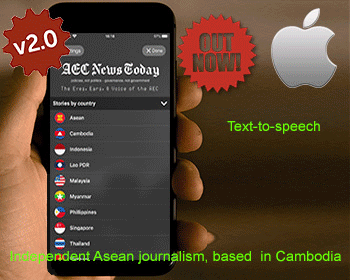 Malaysia tables new law to protect children from sex predators
Malaysia's federal government on Tuesday (March 28) presented its draft of a new law that aims to cast a wider net against sexual predators targeting children.
— Today Online
Government in Malaysia to consider raising smoking age to 21
The Malaysian government will consider raising the minimum age limit for buying cigarettes to 21 years old, the Malaysian parliament heard on Tuesday (March 28).
— Today Online
Feature photo Faixal
Find our previous morning news feature photos in the AEC News Today Morning News Feature Photos gallery where you will find a pictorial display of daily life throughout the Asean Economic Community (AEC).
Introducing The AEC News Today Mobile App
In an era of hectic schedules where time is precious, the AEC News Today mobile app enables you to stay up to date with the latest Asean news on governance and policy issues affecting the Asean Community while you are on the move and whenever you have a few minutes to spare.
See full details, including our AEC News Today Mobile App Privacy Statement here: Stay up to Date With The AEC News Today Mobile App
Download the AEC News Today mobile app from Google play or the App stores by clicking the icons below.
Malaysia morning news is published M-F by AEC News Today: Governance, not government; policies not politics.