Malaysia morning news by AEC News Today is your one stop source for Malaysia news on matters of governance and policies affecting Asean business communities.

Petronas records higher net profit for FY16, to pay out RM13b in dividend to govt: CEO
Petroliam Nasional Bhd (Petronas) plans to pay out RM13 billion in dividend this year to the government, said its president and chief executive officer Datuk Wan Zulkiflee Wan Ariffin.
— New Straits Times
Saab Malaysia positive over this year's growth in sales of defence, security products
Saab Malaysia expects sales of defence and security products here to hit RM100 million again this year.
— New Straits Times
Banking outlook seen rosy
The Malaysian banking sector is sailing towards a rosy performance in 2017 as it is projected to register a better net profit growth this year amid a challenging business environment.
— The Star Online
Invest Selangor eyes RM6bil investments in manufacturing
Invest Selangor Bhd has raised its investment target in the manufacturing sector to more than RM6bil this year, said chief executive officer Datuk Hasan Azhari Idris.
— The Star Online
Advertisement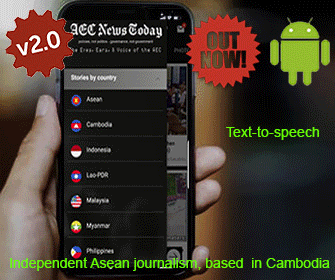 One month on, Malaysia embalms Kim Jong Nam's body, awaiting next of kin
The body of the estranged half-brother of North Korean leader Kim Jong Un was embalmed this week in Kuala Lumpur, with no family member coming forward to claim the remains and as a diplomatic spat with Pyongyang drags on.
— Reuters
'Beauty and the Beast' release postponed in Malaysia, even after 'gay moment' cut
Major cinema chains in Muslim-majority Malaysia have postponed the release of Walt Disney's "Beauty and the Beast", cleared by censors after a "gay moment" was cut, due to "unforeseen circumstances".
— Reuters
Malaysia Petchem JV search continues after Saudis join hub
Petronas Chemicals Bhd., a unit of Malaysia's state energy company, said it's in talks with petrochemical firms from Asia and Europe to invest in a $27 billion oil refining and petrochemical project, sustaining hope the country can find a partner after at least three previous deals fell through.
— Deal Street Asia
People: iflix gets ex-Netflix executive Sean Carey as Chief Content Officer
Malaysia headquartered video streaming service iflix has hired ex-Netflix executive Sean Carey as Chief Content Officer, a week after the firm raised $90 million in a funding round to compete with global players like Netflix.
— Deal Street Asia
Singapore, Malaysia near flat ahead of Fed rate call
Shares in Singapore and Malaysia ended little changed on Tuesday, as investors stayed on the sidelines ahead of the Federal Reserve's two-day policy meeting.
— Nikkei Asian Review
Malaysia to deport 50 North Koreans despite ban: Deputy PM
Malaysia will deport 50 North Koreans for overstaying their visas, the deputy prime minister said Tuesday (Mar 14), in an apparent exception to a departure ban after the assassination of Kim Jong-Nam.
— Channel News Asia
Joint patrols in Sulu Sea to start in April: Malaysia navy chief
Malaysia, Indonesia and the Philippines will commence joint patrols in the Sulu Sea in April, potentially putting an end to decades of lawlessness in the resource-rich waters.
— Channel News Asia
Deadly Foreign Conflicts Spill Onto Malaysia's Streets
Malaysia's open-border policy has long helped lend it notoriety as a way station for conspirators to plot terror attacks abroad.
— The Wall Street Journal
North Korea blames US and South Korea for Malaysia attack
North Korea on Monday tried to shift the blame for the deadly attack in Malaysia on the estranged half- brother of its leader Kim Jong Un to the United States and South Korea.
— ABC News
M'sian Solar PV Roadmap 2030 launched by year's end: Mida
The Malaysian Solar PV Roadmap 2030 will be launched at the end of the year, the Malaysian Investment Development Authority (Mida) said today.
— New Straits Times
Public Bank's Teh receives honour for developing Vietnam's banking industry
Tan Sri Dr Teh Hong Piow, founder and chairman of Public Bank Bhd, has been awarded the 'Medal for the Development of Vietnam Banking Industry'.
— New Straits Times
Malaysia's gold output on the rise
While Malaysia's gold industry has been dominated by its downstream sector, it is interesting to note that the upstream sector has grown three-fold in the past decade, to RM780mil in 2015 from RM211mil in 2006.
— The Star Online
Short-term money goes out of Malaysia
Foreigners have sold RM21.71bil worth of government bonds in the last three months, reducing their share of holding in the debt papers to 28.7% as of end February from a peak of 34.7% last year.
— The Star Online
Minister: Malaysians should thank me for minimal sugar price hike
Domestic Trade, Cooperatives and Consumerism Minister Datuk Seri Hamzah Zainuddin today said Malaysians should be grateful that the increase in sugar price was not more severe.
— Malay Mail Online
Advertisement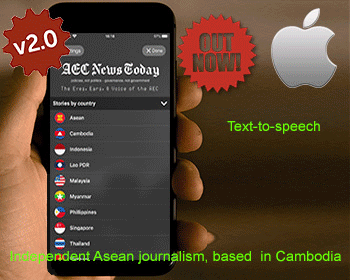 Malaysia, Australia to share intel on any IS returnees from Iraq
Malaysia and Australia will share intelligence on militants in South-east Asia, a senior Malaysian minister said today, as the two allies brace for the possible return of Islamic State militants from Iraq.
— Malay Mail Online
Nazri says debate with Dr M will boost tourism for Padang Rengas
Datuk Seri Nazri Aziz said today the debate between him and former prime minister Tun Dr Mahathir Mohamad will boost tourism in his Padang Rengas constituency in Perak.
— Malay Mail Online
Feature photo: lawyergaoge

Introducing The AEC News Today Mobile App
In an era of hectic schedules where time is precious, the AEC News Today mobile app enables you to stay up to date with the latest Asean news on governance and policy issues affecting the Asean Community while you are on the move and whenever you have a few minutes to spare.
See full details, including our AEC News Today Mobile App Privacy Statement here: Stay up to Date With The AEC News Today Mobile App
Download the AEC News Today mobile app from Google play or the App stores by clicking the icons below.
Malaysia morning news is published M-F by AEC News Today: Governance, not government; policies not politics.