Welcome to the Indonesia morning news roundup by AEC News Today, your one stop for Indonesia news on matters of governance and policies affecting Asean business communities.

Furniture Exports Indonesia under Pressure, Companies Move to Vietnam
The value of export products originating from Indonesia's furniture and handicraft industry fell 16 percent year-on-year (y/y) to USD $1.6 billion in 2016 from USD $1.9 billion in the preceding year.
— Indonesia Investments
Indonesia mining policy shift sparks fresh turmoil
A controversial U-turn on mineral exports has sparked turmoil in Indonesia's key mining sector, providing a fresh headache for firms struggling to work in Southeast Asia's biggest economy.
— Channel NewsAsia
Gold museum seeks fortune with Indonesia
After striking gold with Chinese tourists, Ballarat's iconic Sovereign Hill museum is turning its attention to Indonesia and its growing middle class.
— NEWS.com.au
Indonesia Warns US Mining Giant in Fresh Dispute
There is rising concern among business sources in Jakarta that tension between the Indonesian government and the US-based mining giant Freeport-McMoRan, Indonesia's oldest foreign investor, which has been in a months-long deadlock over future mining, could affect relations between Washington and Jakarta.
— The Asia Sentinel
Advertisement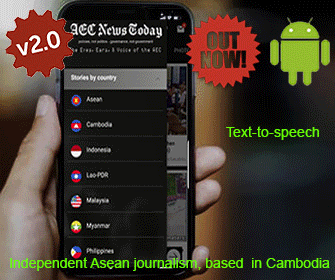 Ciobo defends visa rules as Indonesia and Australia seek to cement trade deal
Australia's trade minister, Steve Ciobo, has defended tough visa entry requirements for Indonesian students ahead of a high level visit to the country to complete an Australia-Indonesia trade deal.
— The Guardian
Indonesia pushes for Australia to import more palm oil and paper
One of Indonesia's top trade officials has questioned whether "artificial" trade barriers are preventing Australia importing more palm oil, pulp and paper and wood products as the two countries negotiate a free trade deal to be concluded this year.
— Newcastle Herald
Indonesia scrambles in tax amnesty final countdown
With less than a month remaining before the end of the tax amnesty, the government may need to accept the reality that it will miss its target for the flagship program amid slowing public participation.
— The Jakarta Post

Businesses urged to invest in Indian Ocean region
The government has called on domestic business players to invest in the Indian Ocean region to benefit from abundant untapped business opportunities as well as help boost exports.Investment Coordinating Board (BKPM) head Thomas Lembong expects businesspeople to work on potential partnerships with prospective counterparts during the Indian Ocean Rim Association (IORA) Business Forum on March 6.
— The Jakarta Post

Women March in Jakarta to Demand Equality
More than a thousand people participated in the Women's March Jakarta on Saturday (04/03) to demand equality for women and minority groups.
— Jakarta Globe
EduCo to Send Indonesian Students to Irish Universities
Global education company EduCo announced their newest partnership with Dublin City University and Maynooth University, both in Dublin, at Pullman Jakarta on Wednesday (01/03).
— Jakarta Globe
Trade: Indonesia & the Indian Ocean Rim Association (IORA)
Considering ongoing uncertainty about the future of the Trans Pacific Partnership (TPP) after US President vowed to exit this trade deal, Indonesia is eager to find other strategies to boost Indonesia's export performance.
— Indonesia Investments
Saudi Arabia invites Indonesia to invest in Saudi economy
As it is now more open to foreign capital, Saudi Arabia has invited Indonesia to invest in the Persian Gulf economy and benefit from its many untapped business opportunities.
— The Jakarta Post

Cultural movement seeks Indonesian women to wear, preserve kebaya
Hundreds of kebaya (Javanese long-sleeved blouses and dresses for women) enthusiasts have gathered at the "1,000 Perempuan Berkebaya" (1,000 Women in Kebayas) event held at the Education and Culture Ministry building in South Jakarta on Friday.
— The Jakarta Post

Greater Jakarta: More vehicles added for disabled people
The Jakarta administration, through its bus operator PT Transjakarta, added 20 more vehicles on Friday for transportation services for disabled people. The service is called Transjakarta Care.
— The Jakarta Post

National scene: Wholesalers nabbed over chili monopoly
The National Police have arrested two people for allegedly monopolizing the red chili trade, which they said had contributed to skyrocketing chili prices across Indonesia.
— The Jakarta Post

Floods hit five districts in Riau Province
Floods have hit five districts in Riau Province, affecting 2,469 homes, as several rivers overflowed their banks following incessant downpour.
— Antara News
5 killed in W Sumatra`s landslides
Floods and landslides triggered by heavy rains in Limapuluh Kota district, West Sumatra province, have killed five people and injured two others seriously, the National Disaster Mitigation Board (BNPB) said.
— Antara News
Indonesian Police Peacekeeping Unit Returns Home After Detention in Sudan
The Indonesian Formed Police Unit, or FPU VIII, returned to Indonesia on Sunday (05/03) morning after being detained at the Al Fashir Airport in Sudan since January for allegedly attempting to smuggle a large number of weapons and ammunition.
— Jakarta Informer
Advertisement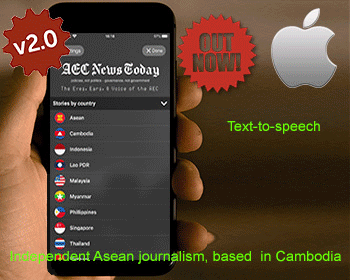 Taiwanese shot dead in Indonesia on suspicion of drug dealing
Taipei, March 5 (CNA) A Taiwanese man suspected of drug dealing in Indonesia was shot dead by local authorities, the Ministry of Foreign Affairs confirmed Sunday.
— Focus Taiwan News Channel
Indonesia won't budge on divestment rule for Freeport: minister
Indonesia will not back down from new rules requiring Freeport-McMoran to divest a majority stake in its local unit, Energy and Mineral Resources Minister Ignasius Jonan said, in a dispute over rights to the world's second-biggest copper mine.
— Reuters
Hebbalkar denies charge of owning mining company in Indonesia
President of the Karnataka Pradesh Mahila Congress Laxmi R. Hebbalkar has categorically denied the allegations of owning a mining company in Indonesia levelled by senior leaders and MLAs of the BJP, S. Suresh Kumar and C.T. Ravi, recently. "If they prove the charges, I will not only quit politics, but even gift the entire company to that party and their leaders Mr.Kumar and Mr.Ravi," she said.
— The Hindu
Zuma arrives in Indonesia for IORA Summit and state visit
President Jacob Zuma has arrived in Indonesia to attend the Summit of the Indian Ocean Rim Association Business Forum and Leaders' Summit in the Asian state.
— Times Lives
Batam businessman named suspect over police meme
After a three-month investigation, Riau Islands Police have named Makruf Maulana, head of the province's Chamber of Commerce and Industry (Kadin), a defamation suspect for posting a meme that was perceived as insulting the police.
— The Jakarta Post
Feature photo: John Le Fevre
The Indonesia morning news roundup is published M-F by AEC News Today: Governance, not government; policies not politics.
The following two tabs change content below.

Stella-maris graduated with a Bachelor of Arts, Education from Ebonyi State University, Nigeria in 2005.
Between November 2010 and February 2012 she was a staff writer at Daylight Online, Nigeria writing on health, fashion, and relationships. From 2010 – 2017 she worked as a freelance screen writer for 'Nollywood', Nigeria.
She joined AEC News Today in December 2016.

Latest posts by Stella-maris Ewudolu (see all)