Welcome to the Indonesia morning news roundup by AEC News Today, your one stop for Indonesia news on matters of governance and policies affecting Asean business communities.

Indonesian construction firm Hutama Karya plans $412m bond issue
State-owned Indonesian construction firm PT Hutama Karya plans a 5.5 trillion rupiah ($412 million) bond issue in April, aiming to tap into funds being repatriated under the country's tax amnesty programme, the finance ministry said on Monday.
— Deal Street Asia
Indonesia receives Skeldar V-200 rotary-wing UAV
Indonesia has become the first customer of UMS Skeldar to receive and complete acceptance tests of the company's Skeldar V-200 rotary-wing unmanned aerial vehicle (UAV), the Switzerland-based developer of unmanned aircraft systems said in a 16 February press release.
— IHS
CIMB's Indonesian subsidiary records strong profit growth
CIMB Group Holdings Bhd's Indonesian operations, represented by PT Bank CIMB Niaga Tbk, recorded a 387% growth in consolidated net profit for the financial year ended Dec 31, 2016.
— The Star Online
Nexter providing CAESAR howitzer systems to Indonesia
Indonesia is procuring additional CAESAR wheeled self-propelled howitzer systems from Nexter of France.
— United Press International
Advertisement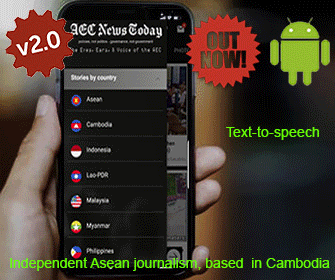 Tarsus Indonesia expands portfolio
Tarsus has committed to continued investment in its Indonesian operation as it finalises plans for a revamped Indonesia Infrastructure Week 2017.
— Exhibition World
Indonesia Islamists urge ouster of Jakarta governor, plan more protests
Indonesian Islamist groups on Monday called on the government to suspend the Christian governor of the capital and for the courts to convict him of blasphemy, demands they will make again at a rally outside parliament on Tuesday.
— Reuters
Indonesian president hands over management of forests to indigenous people
Indonesia has had a long history of conflict over control of its massive areas of tropical forests that are spread across the many thousands of islands that make up the archipelagic nation. Declaration under former Dutch colonial rule of state ownership of all forests was rarely accepted by the millions of people who lived in them and who had managed them sustainably for centuries.
— Forests News
Indonesia focuses on internal reform to enhance investment climate
While it is fully aware of the importance of promoting the country's huge potential overseas, the Investment Coordinating Board (BKPM) aims to focus on overcoming domestic bottlenecks to improve the overall investment climate.
— Jakarta Post
Indonesia to declare war on its oceans of plastic
Indonesia is taking action to combat plastic debris in marines, said the Environment and Forestry Minister Siti Nurbaya Bakar on Saturday.
— Taiwan News
Freeport Indonesia to Seek Arbitration If Dispute Unresolved in Next Four Months
Freeport Indonesia, the local unit of US mining giant Freeport-McMoRan, will take the Indonesian government to the arbitration court unless their contract dispute is resolved in the next four months, its top executive said on Monday (20/02).
— Jakarta Globe
Feature photo: Martin Fuhrmann
The Indonesia morning news roundup is published M-F by AEC News Today: Governance, not government; policies not politics.
The following two tabs change content below.

Stella-maris graduated with a Bachelor of Arts, Education from Ebonyi State University, Nigeria in 2005.
Between November 2010 and February 2012 she was a staff writer at Daylight Online, Nigeria writing on health, fashion, and relationships. From 2010 – 2017 she worked as a freelance screen writer for 'Nollywood', Nigeria.
She joined AEC News Today in December 2016.

Latest posts by Stella-maris Ewudolu (see all)