Indonesia morning news by AEC News Today is your one stop source for Indonesia news on matters of governance and policies affecting Asean business communities.

Freeport near deal allowing Indonesia exports: minister
Freeport McMoRan Inc's Indonesian unit is close to reaching a deal that would allow the world's biggest publicly listed copper producer to temporarily resume concentrate exports, Indonesia's mining minister said on Thursday.
— Reuters
Repatriated funds from Singapore reaches Rp 84.52 trillion
From the Rp 835.7 trillion (US$62.74 billion) of funds parked in Singapore declared during the the tax amnesty, as of the final day of the program on Thursday only Rp 84.52 trillion had been repatriated.
— The Jakarta Post
Indonesia to share expertise with Afghanistan
Indonesia will soon host the leader of Afghanistan, the latest in a string of state visits that will help solidify Indonesia's international standing as an influential middle power and major economic player.
— The Jakarta Post
Riau Police dispatch personnel to secure 313 rally
The Riau Police's Mobile Brigade (Brimob) has deployed 200 officers in two company-level units to help secure a mass rally in Jakarta on Friday being held by Islamic organizations supposedly to 'defend Islam'.
— The Jakarta Post
Advertisement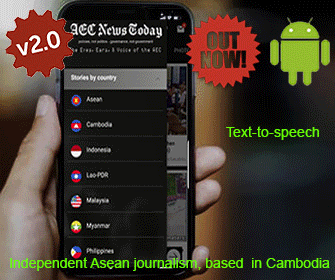 France's Engie Inks Deals Worth More Than $1b With Indonesian Renewables Partners
Engie has signed partnership agreements worth more than $1 billion with local partners in Indonesia to tap renewable energy in the archipelago, the France-based multinational utility company said in a statement on Wednesday (29/03).
— Jakarta Globe
Exclusive: Indonesia Eyes Decree on Tobacco After Bill Runs Into Opposition
Indonesia's government has proposed issuing a decree to govern the domestic tobacco industry, a move that could sharply raise cigarette output in the world's fourth-most populous nation, after a bill outlining the changes was opposed by the health ministry and anti-smoking groups.
— U.S. News & World Report
Indonesia maintains death penalty amid criticism
Indonesia has decided to keep capital punishment in the country's judicial system despite a call from the United Nations for a worldwide moratorium on executions.
— The Jakarta Post
51 Indonesian Human Trafficking Victims Found at Malaysian Factory
At least 51 Indonesian citizens have been identified as victims of human trafficking at a bird's nest factory in Selangor, Malaysia, the Ministry of Foreign Affairs said on Thursday (30/03).
— Jakarta Globe
CLFD to launch maiden real estate project in Indonesia
PT CFLD Real Estate Development Indonesia (CFLD Indonesia), the local unit of China Fortune Land Development Co Ltd, is poised to launch its flagship integrated real-estate project in Indonesia on April 6.
— The Jakarta Post
Indonesia to export rice to Malaysia
Indonesia will export 15 to 50 thousand tons of rice to Malaysia in an effort to meet the neighboring countrys demand and requirement for the commodity.
— Antara News
Indonesia strengthens aerial reconnaissance for maritime security
The Indonesian Air Force (TNI AU) has strengthened its aerial reconnaissance to protect the country's maritime territories from illegal activities.
— The Jakarta Post
Two UK companies will develop marine energy in Indonesia
Atlantis Resources Ltd. (Atlantis) and DCNS Energies, two United Kingdom-based energy development companies, today announced agreements to develop marine energy in Indonesia.
— HydroWorld
Rubber Glove Industry of Indonesia Needs a Cheaper Gas Price
Rubber gloves manufacturers in Indonesia are pessimistic about their business in 2017. This pessimism is caused by the lack of clarity whether – or when – the Indonesian government will lower the gas price for the rubber glove sector. Indonesia's high gas price gives rise to high operational costs for Indonesia's rubber glove producers. Reportedly, a number of local rubber glove factories have ceased production since late-2015.
— Indonesia Investments
NU, Muhammadiyah call on members to avoid 313 rally
Nahdlatul Ulama executive board chairman Marsudi Syuhud has called on members of the largest Muslim organization in Indonesia to refrain from participating in Friday's mass rally organized by Islamic group the Muslim People's Forum (FUI).
— The Jakarta Post
KPK Sting Operation Nets 'Several' Involved in Graft at PAL Indonesia
The national antigraft agency caught several people red-handed in raids in Jakarta and Surabaya, East Java, on Thursday (30/03) related to corruption at state-owned shipbuilder PAL Indonesia.
— Jakarta Globe
Indonesia's tax amnesty passes its deadline
LAST year Indonesia's finance minister, Sri Mulyani Indrawati, invited chief executives, directors and shareholders from the country's leading industries to banquets at her ministry. As they munched, she would give presentations setting out who among them had—and, by omission, who had not—signed up to the government's tax amnesty. "This may be the most expensive dinner in your lifetime," the 54-year-old economist recalls telling them.
— The Economist
Lawmakers Allegedly Threatened Key Witness in e-KTP Graft Case
Novel Baswedan, an investigator with the national antigraft agency, said several lawmakers threatened Miryam S. Haryani, a lawmaker of the People's Conscience Party, or Hanura, not to reveal their alleged involvement in a high-profile corruption case related to the procurement of electronic identity cards, or e-KTP.
— Jakarta Globe
Airbus Helicopters, Dirgantara Indonesia Sign MRO Agreement
Airbus Helicopters signed an agreement with aircraft maker Dirgantara Indonesia in Bandung, West Java, on Wednesday (29/03) to further expand cooperation.
— Jakarta Globe
Advertisement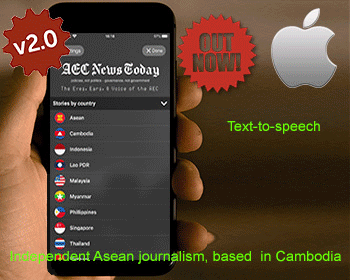 Indonesia struggles to implement car-hailing regulations
Controversial new rules for online transportation operators can only be implemented gradually, the Indonesian transportation minister said on Thursday, giving some relief to ride-hailing apps like Uber and Grab.
— Nikkei Asian Review
Rumah.com launches property index, first in Indonesia
Property portal Rumah.com launched a property index on Thursday, the first in Indonesia to push property market transparency.
— The Jakarta Post
Indonesia the world biggest Islamic bonds issuer
The Indonesian government has been the largest global sukuk (shariah bond) issuer issuing bonds worth US$13.1 billion after it routinely issued US dollar-denominated Islamic bonds since 2009, Director General of Finance and Risk Management at the Ministry of Finance, Robert Pakpahan, said here, Thursday.
— Antara News
Freeport seeks eight-month extension of negotiation
PT Freeport Indonesia has asked the government to extend the negotiation of its contractual dispute for eight months, Director General of Mineral and Coal at the Energy and Mineral Resources Ministry Bambang Gatot said.
— Antara News
Surabaya, Switzerland establish cooperation in waste management
The Surabaya City Administration, East Java province and the Swiss government have established cooperation in several fields, including vocational education, transportation and waste management systems.
— Antara News
Feature photo Gaelen
Find our previous morning news feature photos in the AEC News Today Morning News Feature Photos gallery where you will find a pictorial display of daily life throughout the Asean Economic Community (AEC).
Introducing The AEC News Today Mobile App
In an era of hectic schedules where time is precious, the AEC News Today mobile app enables you to stay up to date with the latest Asean news on governance and policy issues affecting the Asean Community while you are on the move and whenever you have a few minutes to spare.
See full details, including our AEC News Today Mobile App Privacy Statement here: Stay up to Date With The AEC News Today Mobile App
Download the AEC News Today mobile app from Google play or the App stores by clicking the icons below.
Indonesia morning news is published M-F by AEC News Today: Governance, not government; policies not politics.
The following two tabs change content below.

Stella-maris graduated with a Bachelor of Arts, Education from Ebonyi State University, Nigeria in 2005.
Between November 2010 and February 2012 she was a staff writer at Daylight Online, Nigeria writing on health, fashion, and relationships. From 2010 – 2017 she worked as a freelance screen writer for 'Nollywood', Nigeria.
She joined AEC News Today in December 2016.

Latest posts by Stella-maris Ewudolu (see all)