The Indonesia morning news roundup by AEC News Today is your one stop source for Indonesia news on matters of governance and policies.

Hyperloop company signs $2.5 million feasibility study in Indonesia
Hyperloop Transportation Technologies (HTT) revealed that it had signed an agreement to execute a $2.5 million feasibility study in Indonesia to explore possible routes in Indonesia.
— Teslarati
Indonesia begins graft trial over identity card scheme
Indonesia's anti-corruption body is accusing at least 27 officials of having accepted millions of dollars in brides under an electronic identity cards scheme that cost the state around $190 million in losses.
— Anadolu Agency

Indonesia January Retail Sales Grow 6.3%
Indonesia's retail sales in January grew 6.3 percent from a year earlier, a much slower pace than in December, a survey by Bank Indonesia (BI) showed on Thursday (09/03).
— Jakarta Globe
Freeport Indonesia to resume copper concentrate output on March 21
The Indonesian unit of Freeport-McMoRan Inc is targeting to resume production of copper concentrate on March 21 at its giant Grasberg mine in Papua, its spokesman said on Thursday, amid an ongoing stoppage of concentrate exports.
— Reuters
Advertisement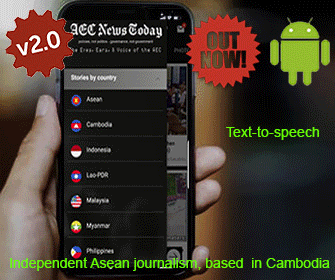 Mining News: Indonesia's Coal Price Falls Again in March 2017
For the third consecutive month Indonesia's benchmark coal price declined. This price (in Indonesian: Harga Batubara Acuan, or HBA), which is based on a selection of domestic and international coal indices, is set on a monthly basis by Indonesia's Energy and Mineral Resources Ministry.
— Indonesia Investments

Indonesia Has Had Enough Rate Cuts, Says Central Bank Deputy
Indonesia's central bank has cut borrowing costs enough to spur growth in the economy, Senior Deputy Governor Mirza Adityaswara said, giving his clearest signal yet that the bank's easing policy is over as inflation pressures pick up.
— Bloomberg
Former North Sumatra governor gets four years for bribery in third case
The panel of judges at the Medan Corruption Court has declared former North Sumatra governor Gatot Pujo Nugroho guilty of bribery and sentenced him to four years in prison and a fine of Rp 250 million (US$ 18,664).
— Jakarta Post
Court bans live TV coverage of e-KTP corruption hearings
A high-profile trial on alleged corruption in the procurement of electronic identity cards (e-KTP) in 2011-2012 starts today (Thursday) but there will be no live TV coverage of the session, The Jakarta Post Online reported on Wednesday.
– Thai PBS
Indonesia to decide stance on tobacco bill
As the deadline for the government to respond to the House of Representatives' second attempt to deliberate a controversial tobacco bill draws near, President Joko "Jokowi" Widodo's administration is set to decide on its stance on the bill.
— Jakarta Globe
NETSOL Technologies becomes a member of the Indonesia Financial Services Association
NetSol Technologies, Inc. (NTWK), a leading global provider of enterprise application solutions and business services to the finance and leasing industry, today announced its membership in Asosiasi Perusahaan Pembiayaan Indonesia (APPI).
— Yahoo Finance
Philippines, Malaysia and Indonesia to patrol piracy-prone waters
The Philippines, Malaysia and Indonesia will launch joint patrols in piracy-plagued waters, Manila's defence secretary said Thursday, after a wave of attacks that saw Islamic militants kidnapping and murdering foreigners.
— Asia One
Trade Minister Steve Ciobo says no trade barriers to export of palm oil from Indonesia
Trade Minister Steven Ciobo has stressed there are no trade barriers to the export of palm oil from Indonesia to Australia and said the Anti-Dumping Commission was reviewing a decision that Indonesia had dumped A4 copy paper in Australia.
— The Sydney Morning Herald
Indonesia, Saudi Agree on Unlimited Flight Frequency
Indonesia and Saudi Arabia has agreed on unlimited flight frequency between the two countries, an official of the Transportation Ministry said on Wednesday.
— Tempo.co
Indonesia, Australia to Boost Tourism by Adding New Flight, Cruise Routes
The Indonesian and Australian governments plan to boost tourism between the two countries by encouraging airlines and cruise liners to add new routes and increase the quantity of existing routes.
— Jakarta Globe
Hong Kong wants double digit growth of Indonesian tourists
Hong Kong plans to increase the number of Indonesian tourists at a double digit rate this year, comparable to the 12.3 percent year-on-year (yoy) growth in 2016 through more Muslim friendly facilities.
— The Jakarta Post
House of Representatives overtakes police as institution most perceived to be corrupt in Indonesia: Transparency International
We all know corruption is a huge problem in Indonesia. Huge. In fact, Indonesia Corruption Watch (ICW) recently revealed that the state suffered Rp 3 TRILLION (US$ 244 million) in losses due to corruption last year alone.
— Coconuts Jakarta
INSIGHT: Overtaking right-wing populism in Indonesia?
With the vote for Donald Trump and Brexit, it is common knowledge that increasingly large numbers of people affected by the ills of unregulated globalization are drawn to populist right wing nationalism rather than mainstream liberalism and social democracy.
– The Jakarta Post
Indonesia eases development of geothermal in conservation areas
With new regulations put in place, Indonesia finalises legislation that opens up conservation areas for geothermal development.
— Think GeoEnergy
Advertisement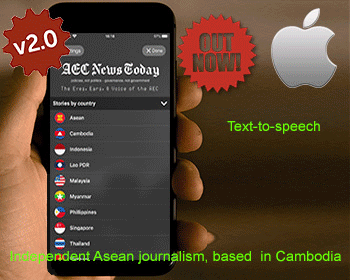 President orders to stop mercury use in traditional mining
President Joko Widodo has instructed small-scale gold miners to stop the use of mercury, as it could damage the environment and harm public health.
— Antara News
WIKA secures new contracts worth Rp13.32 trillion
State construction firm PT Wijaya Karya Tbk (WIKA) has signed new contracts for the construction of various projects worth Rp13.32 trillion until early March 2017.
— Antara News
Men attempt to stow away to Singapore by riding aircraft tires
Officers from Aviation Security at Soekarno-Hatta International Airport thwarted a desperate attempt by two men who tried to fly to Singapore by hiding in the wheel well of an aircraft.
— Jakarta Post
Minister hands over compensation to W Sumatra landslide victims
Social Affairs Minister Khofifah Indar Parawansa on Thursday handed over the compensation to six victims of landslide, which hit the Limapuluh Kota district, West Sumatra province.
— Antara News
Bali to host int`l air show
Bali province will host an "Aero Indonesia International Air Show" in Badung district in September 2018, chief of the events organizing committee Colonel Haryanto Arif said.
— Antara News
Industry-backed plantation museum opens in Indonesia
Sumatra is haunted by a raft of environmental problems. There are the annual fires that burn across the island's vast peat swamp zones, which have been widely drained — and rendered highly flammable — by the palm oil and paper industries.
— Mongabay.com
Feature photo: John Le Fevre
The Indonesia morning news roundup is published M-F by AEC News Today: Governance, not government; policies not politics.
The following two tabs change content below.

Stella-maris graduated with a Bachelor of Arts, Education from Ebonyi State University, Nigeria in 2005.
Between November 2010 and February 2012 she was a staff writer at Daylight Online, Nigeria writing on health, fashion, and relationships. From 2010 – 2017 she worked as a freelance screen writer for 'Nollywood', Nigeria.
She joined AEC News Today in December 2016.

Latest posts by Stella-maris Ewudolu (see all)