Welcome to the Malaysia morning news roundup by AEC News Today, your one stop for Malaysia news on matters of governance and policies affecting Asean business communities.

US companies firmly established in Malaysia, says Mustapa on impact of Trump's policy change
Malaysia does not foresee policy shifts by US President Donald Trump's administration being able to push American investors back to the US, said International Trade and Industry Minister Datuk Seri Mustapa Mohamed today.
— New Straits Times
Malaysia Airlines to keep competitive fares
MALAYSIA Airlines Bhd (MAS) ended 2016 flying more passengers and cutting its losses by half.
— The Nation
Manchester United partners with Malaysia's Aladdin Group
Manchester United (Man Utd) has formed a global partnership with Malaysia-based Aladdin Group, which operates an e-marketplace focused on premium halal and syariah-compliant products and services.
— The Star Online
Malaysia releases North Korea murder suspect from detention
The North Korean suspect held over the killing of Kim Jong Nam, the estranged half-brother of the North's leader, was released from a detention centre and driven away in a police convoy, a Reuters witness said.
— Reuters
Advertisement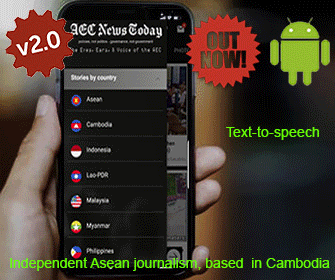 Malaysia 'strongly condemns' use of VX nerve agent in airport murder
Malaysia's foreign ministry said on Friday it strongly condemned the use of the toxic nerve agent VX, which authorities say was used to kill the estranged half-brother of North Korean leader Kim Jong Un at Kuala Lumpur International airport last month.
— Reuters
Investments in Malaysia remain healthy in 2016: Mustapa
Malaysia held up the investment growth momentum last year against a global backdrop fraught with risks and uncertainties.
— New Straits Times
OPR maintained at 3 per cent, says Bank Negara
Bank Negara Malaysia left the Overnight Policy Rate unchanged at 3.00 per cent.The monetary policy committee, which met for the second time this year, warned of risks to global growth even though there is recovery in economic activities.
— New Straits Times
We are not a dollarised economy
BANK Negara's recent measures and guidelines to deepen the domestic ringgit market, stabilise the ringgit while ensuring an orderly functioning of the foreign exchange market to facilitate trade, investment and financial transactions have drawn mixed reactions and responses from various quarters.
— The Star Online
TNB inks two solar power agreements
Tenaga Nasional Bhd (TNB) inked on Thursday large-scale solar (LSS) photovoltaic power purchase agreements (PPAs) with two special-purpose companies (SPCs).
— The Star Online
Ministry: 20pc of '1 Million Affordable Housing' programme completed
A total of 20.7 per cent houses under the '1 Million Affordable Housing' programme has been completed as of December 31 last year, said the Urban Well-being, Housing and Local Government Ministry (KPKT).
— Malay Mail Online
Malaysia expresses concern over chemical weapon
Malaysia's Foreign Ministry issued a statement saying it is concerned about the use of a toxic chemical listed as a banned weapon that was used to kill a North Korean at Kuala Lumpur's airport on Feb 13.
— The Washington Post
N. Korean envoy rejects Malaysian autopsy
A North Korean envoy says a heart attack likely killed Kim Jong Nam, not VX nerve agent as a Malaysia autopsy showed.
— The Washington Post
Kuala Lumpur to end visa-free entry for North Koreans
Malaysia will cancel visa-free entry for North Koreans entering the country from Monday, reported state news agency Bernama said on Thursday (March 3), as diplomatic ties between the two countries frayed further following the murder of Kim Jong-nam at the Kuala Lumpur airport.
— Today Online
SapuraKencana wins RM433.6mil in contracts
SapuraKencana Petroleum Bhd (SKPB) subsidiaries have been awarded contracts with a combined value of approximately US$97.4 million (RM433.6 million), the company announced yesterday.
— New Straits Times
Feature photo: sasint
The Malaysia morning news roundup is published M-F by AEC News Today: Governance, not government; policies not politics.