Welcome to the Vietnam morning news roundup by AEC News Today, your one stop for Vietnam news on matters of governance and policies affecting Asean business communities.
C&W: Great potential in Vietnam's manufacturing
Vietnam has ranked second in the Pioneering Locations Index within Cushman & Wakefield's latest global Manufacturing Risk Index report, behind Costa Rica. The ranking shows that global manufacturers hold Vietnam in high regard in terms of potential.
– VietnamNet Bridge
Vietnam Emerges as the Main Production Base for South Korea's Component Manufacturers
Many huge cranes can be seen at Samsung Display's production facilities for modules that are located in Bac Ninh as Samsung Display is building facilities for modules in order to respond to number of demands for OLED displays that are rapidly increasing.
– ETNews
Sale of cars down despite price drop
Members of the Vietnam Automobile Manufacturers' Association (VAMA) sold more than 17,600 cars in February, down 13 per cent from the previous month.
– Viet Nam News biz hub
Asian PMI readings paint a mixed picture
Business activity in Southeast Asia picked up overall in February, but manufacturers' outlook for future output was less rosy, the latest Nikkei Purchasing Managers' Index shows.
– Nikkei Asian Review
Advertisement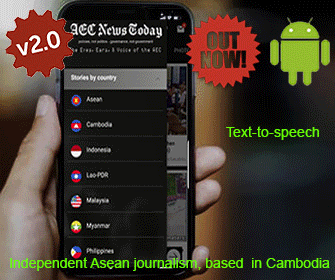 Đồng Nai revokes 40 delayed, abandoned FDI projects
The Industrial Zone Management Board of southern Đồng Nai Province has revoked investment permits granted to 40 FDI projects that have been abandoned or delayed for a long time.
– Viet Nam News
Airports' agency wants VNĐ31 trillion investment
The Airport Corporation of Việt Nam (ACV), the largest enterprise in the domestic transport sector, has proposed an investment plan of VNĐ31 trillion (US$1.36 million) for the period between 2016 and 2020.
– Viet Nam News
Savills: More investment opportunities in VN
Investors need to look beyond first-tier cities and at new types of assets to make profits, including emerging markets such as Viet Nam, as the Asian property market slows.
– Viet Nam News biz hub
UK Fintech firm eyes Vietnam's banking sector
Opportunity Network, a UK-based FinTech company that offers banks a digital business matchmaking platform, on Wednesday announced plans to engage Vietnamese commercial banks in joining its fast-growing global partner network.
– VietnamNet Bridge
Vietnam's PV Oil in talks to sell 40% stake as state opens market
PetroVietnam Oil Corp., Vietnam's sole crude exporter, said it's in talks to sell as much as 40 percent to strategic investors and expects to narrow down to a list of about five potential bidders for the government this month.
– Deal Street Asia
Vietnam's Environmental Movement Arises From Fish Kill
The Soviet Union had Chernobyl. The U.S. had Rachel Carson's "Silent Spring." And Vietnam now has Formosa, a term quickly becoming synonymous with ecological tragedy and the birth of an environmental movement.
– Bloomberg BNA
VN leads Asia Pacific in female managers' ratio
Việt Nam has the highest proportion of female CEOs in the Asia Pacific region at some 25 per cent, much higher than the world average of 10 per cent.
– Viet Nam News
Vietnam's 20 most influential businesswomen
The criteria for this list are financial or positive influence and frequency of appearance in social media. Below is the list of the 20 most influential Vietnamese businesswomen and their business achievements.
– VietnamNet Bridge
ADB continues infrastructure investment in Vietnam
He suggested Vietnam pay further attention to fiscal renovation, including tax reform, spending re-orientation as well as prudence in borrowing and collecting non-tax revenues.
– VietnamNet Bridge
Vietnam's knowledge about network security unchanged in last 20 years
Ngo Viet Khoi, a respected network security expert, said that computer and internet users lack knowledge to protect themselves from cyberattacks.
– VietnamNet Bridge
Rise in organised crime reported
Local authorities must be held accountable to the Government if they allow rampant crime in their jurisdictions, Deputy Prime Minister Trương Hòa Bình said yesterday.
– Viet Nam News
Vietnam Acquires Undersea Power
As with most countries in the Asia-Pacific littoral, Vietnam is steadily bolstering its military against an increasingly confrontational China.
–World Policy Blog
Wood processing sector has room for development
The wood processing sector will have more room for development as Vietnam participates in more free trade agreements, according to the Handicraft and Wood Industry Association of HCM City (HAWA).
– VietnamPlus
Vietnamese production base keeps costs low for Belgian insect meal producer
Entobel is aiming to achieve 100,000 tons a year of insect meal production by 2025.
– Food Navigator Asia
Advertisement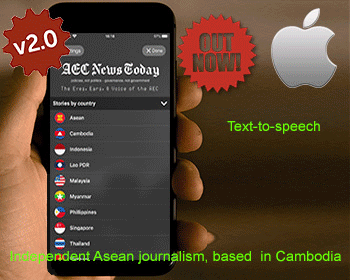 Cambodian cop gets 25 years for shooting dead Vietnamese gold shop owner
A Vietnamese court has sentenced a Cambodian police officer to 25 years in prison for killing a local gold shop owner and injuring another in the Mekong Delta province of An Giang in 2
– VnExpress
Feature photo: Robert Pastryk
The Vietnam morning news roundup is published M-F by AEC News Today: Governance, not government; policies not politics.
The following two tabs change content below.

Leakhena Khat
Leakhena is a junior journalist at AEC News Today who is also currently studying International Relations, which she finds adds perspective to her work reporting on the Asean Community.
"I love what I am doing so much as it gives me a lot of great experience and provides challenges to my mind.

Latest posts by Leakhena Khat (see all)